A Nice Surprise Hidden In My Tracking Stats!
A few days ago I happened to watch a YouTuber explain how he was "generating leads for under 30 cents a pop" with a "Platinum" level membership deal on the popular traffic exchange site, Traffic Ad Bar.
Setting Up An Ad Campaign
His video prompted me to log in to my Traffic Ad Bar account for the first time in about four months. I found that I had accumulated enough in commissions to get a 6-day Platinum upgrade, so that's what I did.
Next, I removed all my ads except for my "Beginners Crypto Course" squeeze page to get as many people as possible to visit that page.
Here's what my squeeze page looks like: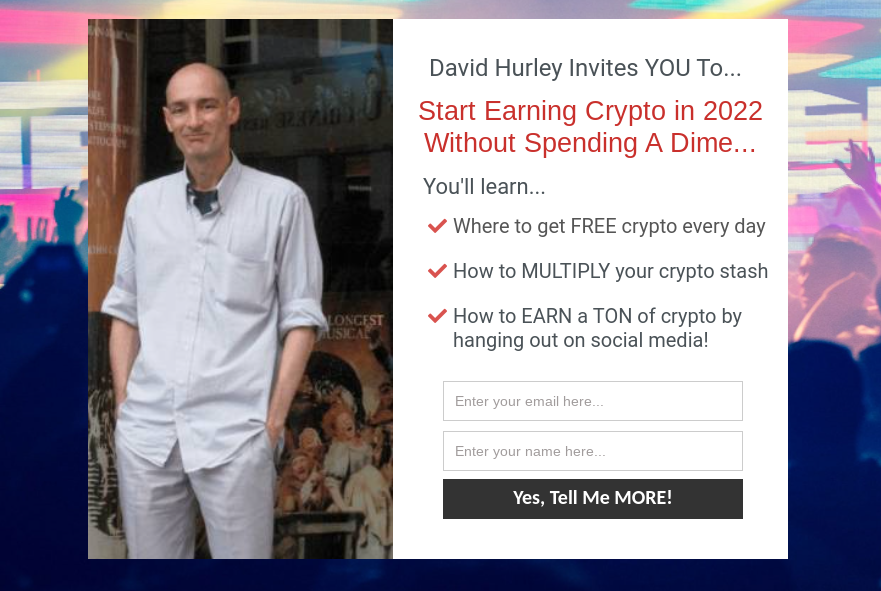 Banner Creation on Canva
Then I hopped over to Canva.com and made a couple of banner ads for the squeeze page and posted each one three times on Traffic Ad Bar, taking advantage of the Platinum upgrade that allows you to post banner ads.
Here's what they look like:

And...

Doing the Work to Get the Traffic
Then I surfed the site for a while and racked up over 10,000 points in relatively short order and started seeing a flow of visitors to my page.
Apart from that I sent out an email ad on these list-mailers:
Viral Mail Profits (plus multiple associated mailers)
Your Viral Mailer (plus a couple of other associated mailers)
Elite Downline Builder (my own hybrid list-mailer site)
In addition, I have several ads working constantly for me on LeadsLeap.
11 New Subscribers in 24 Hours...
However, it was the results from my campaign on from Traffic Ad Bar that I was curious to see...
Over the next 24 hours I got a regular stream of messages from my SendSteed autoresponder that "Someone has opted into your list":

After 24 hours I had 11 new list subscribers and I felt that they must have come from my new Traffic Ad Bar campaign... And then I worked out the cost-per-lead and it looked impressive:
Traffic Ad Bar Monthly Platinum = $40
11 subscribers a day x 30 = 330 per month.
Cost per subscriber = $40 / 330 = $0.12 a pop!
So it was with some excitement that I logged into LeadsLeap and checked my tracking stats...
Here's what I found!
Surprise! Surprise!
Traffic Ad Bar - The Actual Results
It turned out that Traffic Ad Bar had delivered 194 unique visitors to my squeeze page of which only TWO had opted in!
Yes, just two, NOT all eleven as I had supposed! Even so, a 1.03% opt-in rate for traffic-exchange traffic is pretty good, but the "cost per lead" no longer looks so attractive if this response rate could be repeated every day:
Traffic Ad Bar Monthly Platinum = $40
2 subscribers a day x 30 = 60 per month.
Cost per subscriber = $40 / 60 = $0.67 a pop!
Not quite such an attractive return on investment, but still not too bad, especially if the cost can be covered by commissions!
So where had the other 9 leads come from?
The answer to this question surprised and delighted me!
My own site, Elite Downline Builder, was responsible for delivering 7 out of 11 of those subscribers and so was hands-down the winner! The other two subscribers came from LeadsLeap (ll) - my top-performing ad site over all - and the "Quick Mail" (qm) service on Viral Mail Profits.
So the results look like this:
Elite Downline Builder = 7 referrals
Traffic Ad Bar = 2 referrals
LeadsLeap = 1 referral
Viral Mail Profits = 1 referral
Elite Downline Builder Rocks!
Looking at the stats for Elite Downline Builder in more detail, we currently have 1,031 doubly-opted-in members. Of those, 57 opened the solo email and clicked the link (37 of whom stayed long enough to be classified as "real"), and seven of those subscribed to my list.
That gives us a 5.5% response rate, and a 0.67% opt-in rate (7 out of 1,031 EDB members opting in to my Beginners Crypto Course mailing list), which is not too shabby when you consider that there are no monthly fees to pay!
Cheers!
David Hurley
#InspiredFocus
P. S. Fancy giving EliteDownlineBuilder a try? Click the banner - and use the promo code "TOP5" to grab a bunch of free credits to get you started...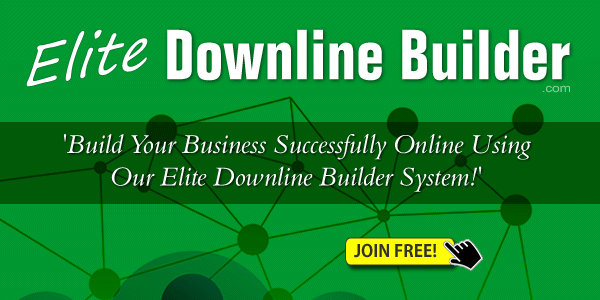 ---
---