How To Earn Bitcoin Satoshi With SFI's New "Jolt" Auctions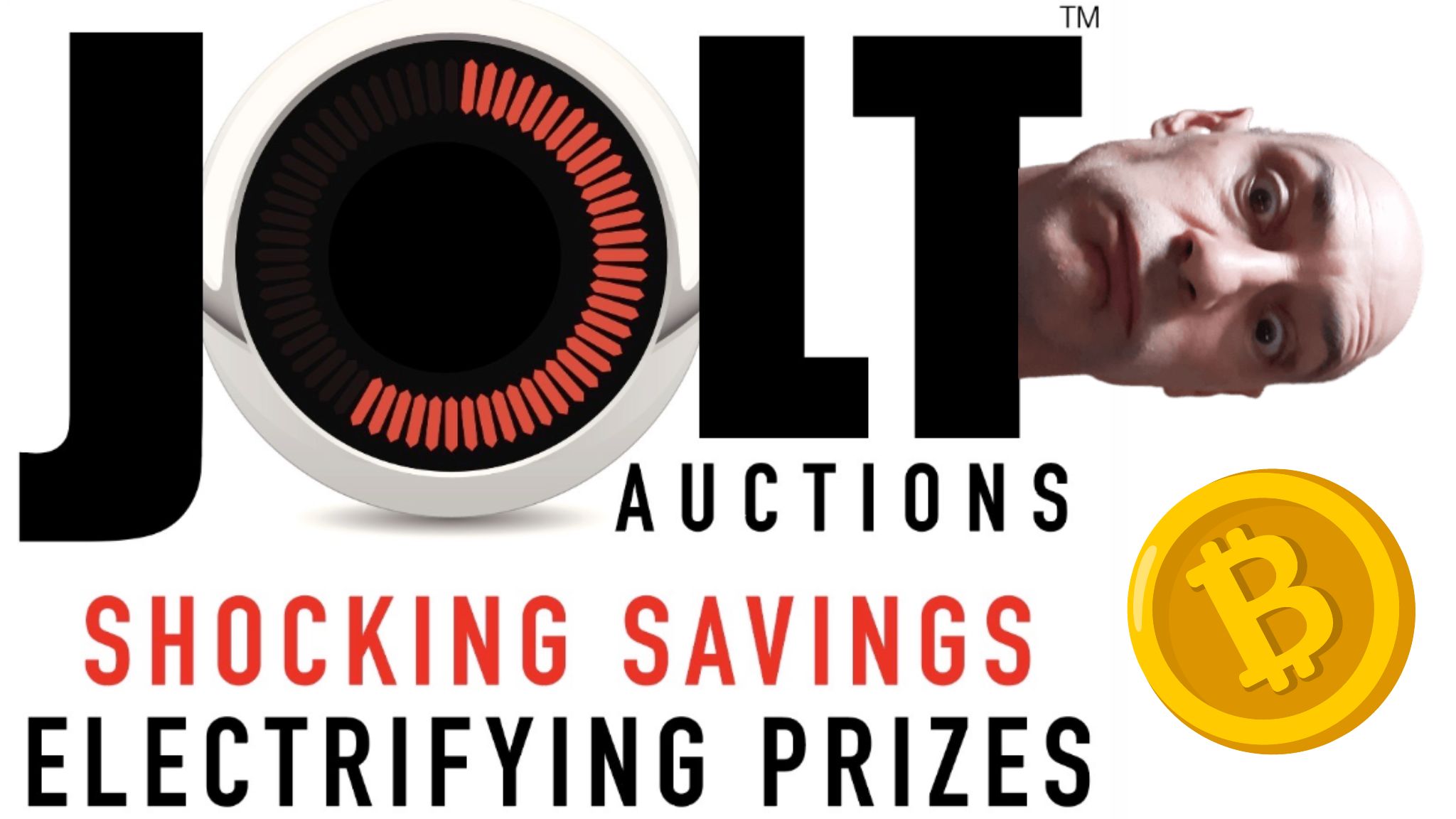 Hey everyone!
Have you heard about Jolt, the new online auction service from the Zing Network (SFI)?
Quite possibly not, as it's only a couple of days old! But I've been testing it out and have made a video run through, with a strong focus on the Bitcoin earning potential that Jolt offers...
Check out my video and see how you can earn yourself a ton of Bitcoin satoshi even if you don't bid on the auctions!
What Is Jolt?
Jolt is a type of "penny auction" where you can bid on different items with small increments of 1 cent per bid. These auctions have a time limit, and each bid increases the sale price of the item and decreases the time left on the clock. When the clock hits zero, the person who made the last bid is the winner and pays the final price for the item.
So, what can you win on Jolt auctions?
How about $50, $75, or $100 cash cards that can be used anywhere credit cards are accepted?
Even better, you have the option to accept the equivalent value in Bitcoin.
Plus, the starting bid for every cash card is just $1, no matter the face value of the card. So you could pick up $100 cash cards, or the equivalent value in Bitcoin, for pennies on the dollar.
How to earn Bitcoin from Jolt auctions without even bidding!
Now, here's a little bonus for those of you looking to earn Bitcoin from Jolt auctions without actually placing a bid.
Every time one of your SFI / Zing Network referrals bids on a Jolt auction, you earn a certain amount of Satoshi (the unit of measurement for Bitcoin).
For example, yesterday, some of my referrals were bidding on a Jolt auction and I earned 60 Satoshi per bid. By the end of the auction I had earned over 48,000 Bitcoin satoshi!
Note: The amount you earn per bid will vary and is based on the price of Bitcoin at the time.
Overall, Jolt seems like a fun and potentially rewarding way to participate in online auctions. Just remember to use caution and bid wisely so you don't end up spending more on your bids and the winning price than the cost of the cash card!
Happy bidding!
David Hurley
P. S. Here's my link if you'd like to join my SFI team (free) and check out Jolt auctions for yourself!
https://www.joinmySFIteam.com/9613031
(Let me know you joined via my blog post on Hive and I'll send you some credits so you can get some free bids on a Jolt auction.)
:)
---
---