Leadsleap Training Video 21: How To Add A Site-Name Placeholder And Track Landing Pages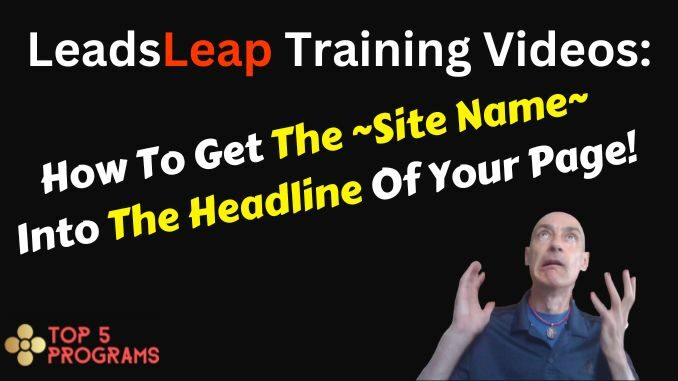 Are you ready to learn how to create more personalized headlines and track your landing pages like a pro?
Well, you're in luck because in this Leadsleap training video, I'm going to show you how to use a placeholder to make it all happen.
Don't worry if it sounds a bit technical, I promise it's super easy to implement - much easier than describing how to do it!
Let's get started!
In the video I demonstrate how to use a snippet of code as a placeholder in the headline of your landing page. The snippet will be replaced by the URL of the site where the page is being viewed.
So, for example, if you are surfing EasyHits4U.com and view a landing page with the placeholder in the headline such as,
Attention ~source~ Member!
The headline on the page you are viewing will read,
Attention easyhits4u.com Member!
Like this:

The other thing you can do with the ~source~ placeholder is use it to track where your traffic is coming from. You can do that by adding it to the destination URL. For example, in a "Click Here" link.
In the video example, I link the landing page (above) to Freebitco.in. Then I surfed the landing page on Easyhits4u.com and clicked the "Click Here" link, which took me to Freebitco.in.
When you check the URL at the top of the Freebitco.in page you can see it includes the variable "easyhits4u," which also appears as a hit on the tracking page inside your Leadsleap account.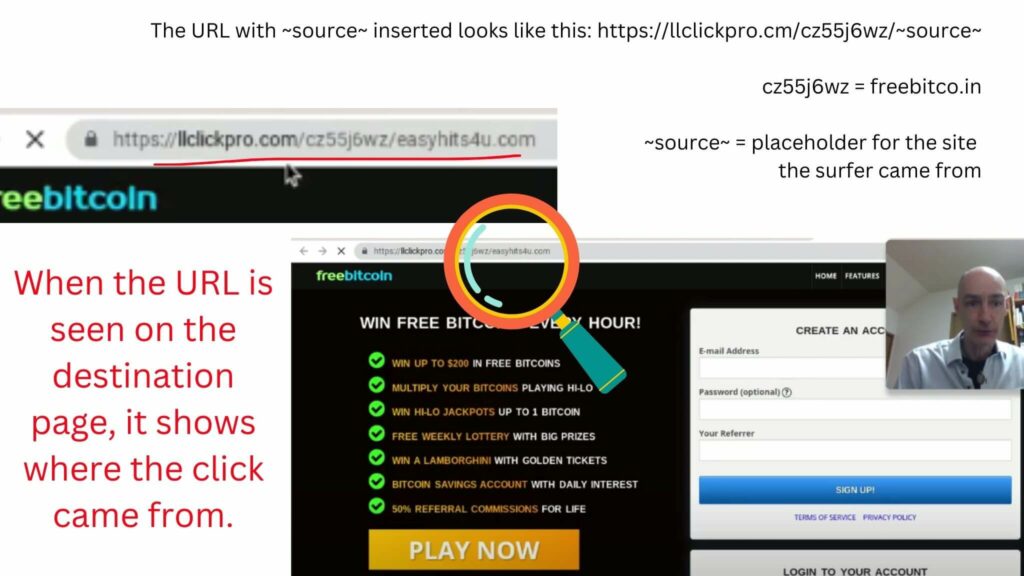 That is just one way you can track links with Leadsleap. I will talk more about Leadsleap tracking services in upcoming videos.
Get started with Leadsleap free today: https://leadsleap.com/?r=hirohurl
Cheers!
David Hurley
#InspiredFocus

---
---