RE: I Bought The FAFY Lifetime Diamond OTO... And Went On The Rounds With #Larry
You are viewing a single comment's thread:
Hi Barb,
I sent it to you via the Conversion Catalyst chat a few days ago. Here it is: https://www.skool.com/david-hurley-training-group-5248/share-your-hive-content-here-march-2023
You can also find threads by category in the "Filters". Hive is in the "Crypto" category.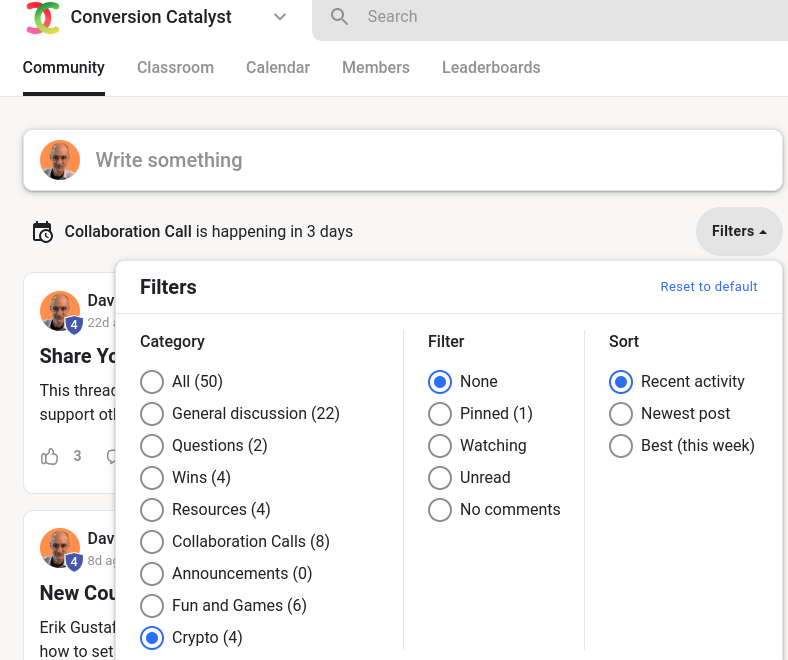 !CTP
!ALIVE
---
---