Responding To Jon Olson's Invitation To Earn INDEX By Sharing Index Card Images On Liketu :)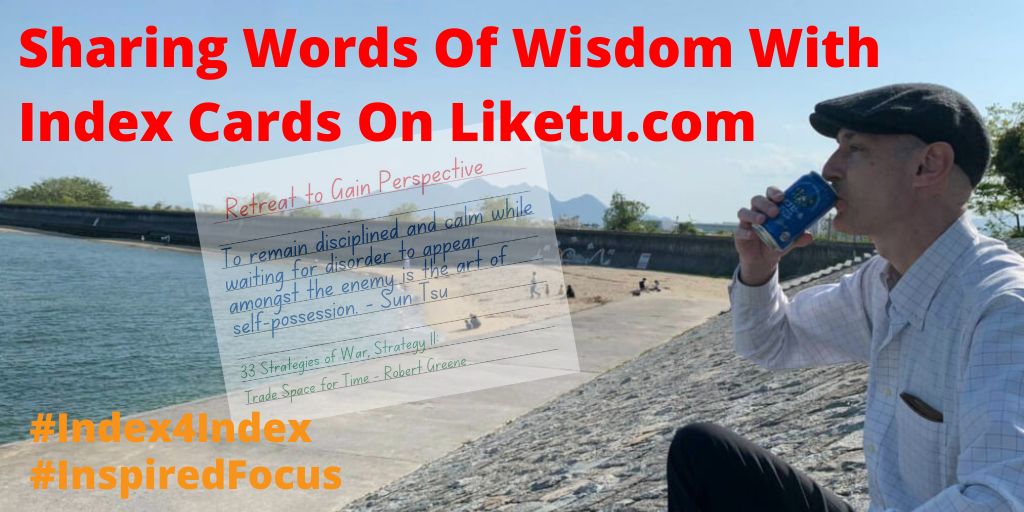 In a recent CTPTalk.com post @jongolson announced the start of a new initiative called #Index4Index ...
Jon Olson's Index4Index post: https://ctptalk.com/@jongolson/lets-try-something-newwell-call-it-index4index
Get Tipped In Index By Sharing Index Card Tips
The idea is to share inspirational quotations or thought-provoking ideas and tips on the Liketu.com photo-sharing site by posting images of index cards.
Add the hashtag #Index4Index and if @jongolson likes what he sees on Liketu he might well tip you an "Index" token or a fraction thereof, or something like that if he'd like to... ;)
What Is INDEX?
"Index" is a 2nd tier Hive blockchain project that tracks a basket of 2nd tier tokens and pays out dividends on them.
If you hold Index tokens you will get a share of those token distributions.
Posting and Repurposing #Index4Index Content
In this video I explain what the #Index4Index project is and how I responded to it - and then how I repurposed the Liketu content for CTPTalk, and then how I expanded it to create a longer article for Medium.com.
Tomorrow, I will further repurpose the content and embed this video on my DavidHurley.net blog.
---
---