The US Recession Is Likely To Have A Negative Impact On Bitcoin Market Price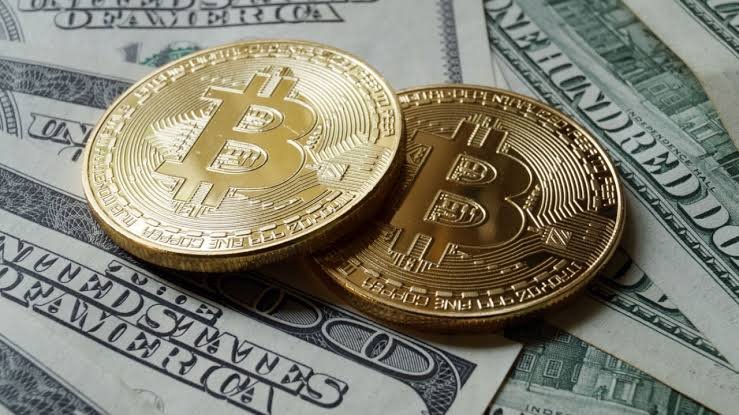 source
The recessionary wind will make the king crypto bitcoin take a drop as regards market price the senior Bloomberg analyst predicts, the recent market situation leaves uncertainty if we are there yet " out of the bearish season" two weeks back the king crypto bitcoin has a sounding performance in which it reclaimed trading around the $27k price tag.
We are few days into the second half of the year and the US economic situation ain't really encouraging as the analyst predicts that this will play a negative influence on the king crypto performance.
June may show more of the 1H (first half of the year) bias for rising risk assets and Bitcoin in a worst-is-over scenario, or it could roll over into a US recession. Our bias is the latter, notably as markets appear to have priced in an optimistic outcome from the long and variable lags of aggressive central-bank rate hikes, which are still rising.
The US recession as expected puts risk asset like bitcoin in arms way, as these asset might likely see lower than expected. Well the analyst is saying that the risk asset would see as low as $7k, let's be observant to see how the market reacts with the current economic happenings.
If you see this post on a Web2 ecosystem and you have no clue about what Leofinance is here is a brief definition;
LeoFinance is a blockchain-based Web3 community that builds innovative applications on the Hive, BSC, ETH and Polygon blockchains. Our flagship application: LeoFinance.io allows users and creators to engage and share content on the blockchain while earning cryptocurrency rewards.
Over here we refer to users as lions, so are you ready to be a lion here is my referral link See leoglossary for the terms used within this article.
Also don't forget in contributing to the pHBD-USDC pool, and from statistics it looks like we will be able to archive the set target in a few months, let's do our own part in h growing the pHBD-USDC liquidity and also take out time to participate in the Leo power up challenge which happens every 15th of each month.
Let's also connect on some of the web2 platform.
Twitter:Hironakamura
Posted Using LeoFinance Alpha
---
---