Twitter (web2) Will possibly Change Hands With Leo-Threads(Web3) In A Long Run.
Leo-threads has been a buzz word in the Leofinance ecosystem which the sleepless night for the development team, didn't really come to an end but practically reduced to some extent. Leo-thread which has brought another flair to microblogging.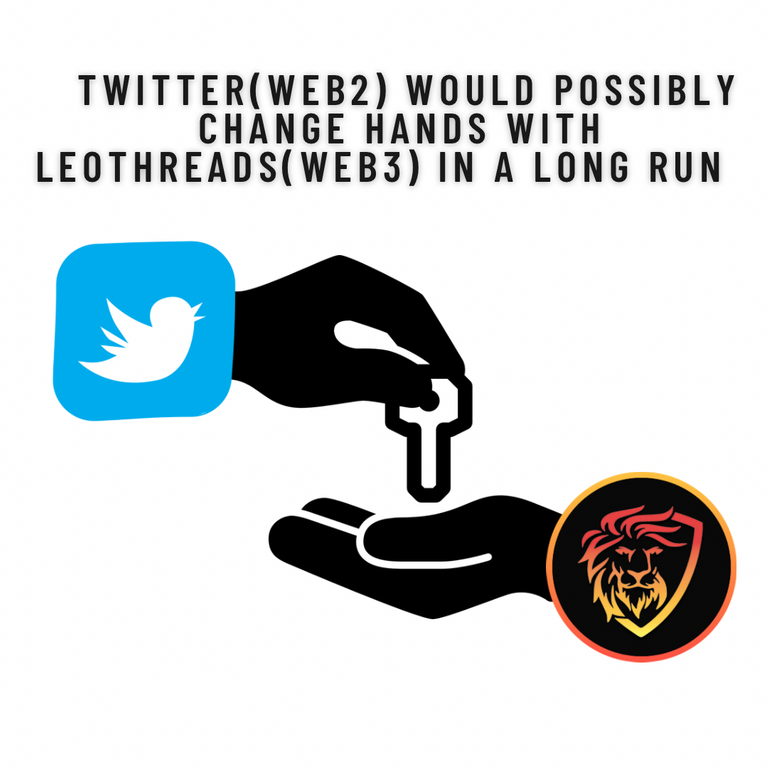 Leo-threads The Twitter For Web3
The internet as we known is entering into the third phase, which most applications is slowly but surely going to integrate to the web3. At one point Twitter as we know it wanted to integrate the web two application into the third phase of internet, which might not be impossible but that will be a lot of work.
Within the Leofinance community regards Leo-threads as an alternative Twitter, Leo threads on a long run for me will surpass Twitter if more work is put in, because built on the shoulders of technology of web3 is something that will keep evolving with the current technology, PR's will be a major tool to make this possible, with more and more publicity which will definitely onboard new lions into the Leofinance community.
If you seen this post on a Web2 ecosystem and you have no clue about what Leofinance is here is a brief definition;
LeoFinance is a blockchain-based Web3 community that builds innovative applications on the Hive, BSC, ETH and Polygon blockchains. Our flagship application: LeoFinance.io allows users and creators to engage and share content on the blockchain while earning cryptocurrency rewards.
Over here we refer to users as lions, so are you ready to be a lion here is my referral link
Also don't forget in contributing to the pHBD-USDC pool, and from statistics it looks like we will be able to archive the set target in a few months, let's do our own part in growing the pHBD-USDC liquidity and also take out time to participate in the Leo power up challenge which happens every 15th of each month.
Let's also connect on some of the web2 platform.
Twitter:Hironakamura
Posted Using LeoFinance Beta
---
---