A simple chart to help
The war news between Ukraine and Russia has created a lot of uncertainty in the financial market and volatility is very high.On that note I have decided to create key points in the crypto market. The chart below is a bitcoin chart on a daily time frame.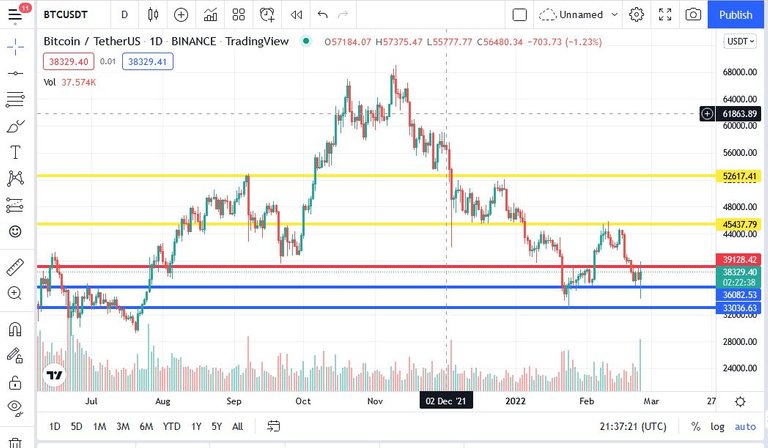 Do look out for this key points to take trades. As of now I believe bitcoin is bearish bias.
Bitcoin currently trades at 38,365
There is a resistance at 39128, another at 45,437.97 and another resistance at 52,617
On the other hand there is a support at 36,083 and another at 33,036.
My advice at this point of spike is to stay off the market if possible till stability returns. However if you must trade do look out for these key levels before placing a trade to avoid margin call.
Cheers!
---
---