My Bitcoin view Right now
After the dip due to the Ukrain war, Bitcoin reversed and touched 40,000 overnight. Therefore I'm in my first sales set.
My outlook remains bearish despite this reversal and I maintain my opinion that rallies should be sold for a 34,930 target.
I will be looking to sell bitcoin for the following reasons:
There is still an ongoing war between Russia and Ukraine. From the recent happening there is no positive correlation between Bitcoin and war news. So therefore I will be looking for a sale.

According to the chart below we have a resistance in in 39,495.55. Price respecting this resistance means that we will see another downward movement to the nearest support which in this case 34,930.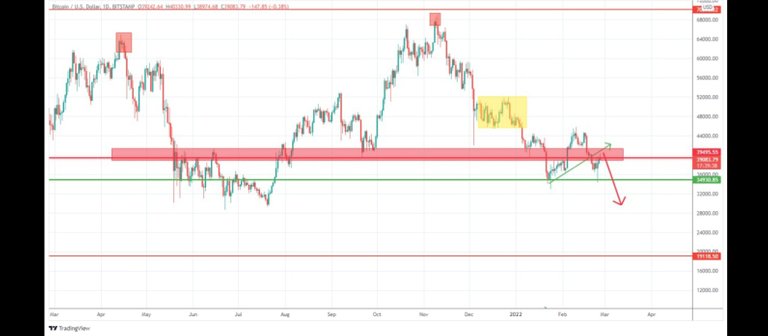 This resistance is also a supply zone. A supply zone is a region in the chart where price gets to and rapidly moves in the opposite direction.

Its the weekend. All financial institutions are closed for the weekend. Therefore the market is just available for retailers in which sense might just be a high probability of technical and traders with sentiment.
Conclusion this is not a financial advice. If anyone choose to trade he/she trades at risk.
cheers!
---
---