What Messi's New Agreement Of 5-Year Means To Barcelona And Where Is Ronaldo Destination?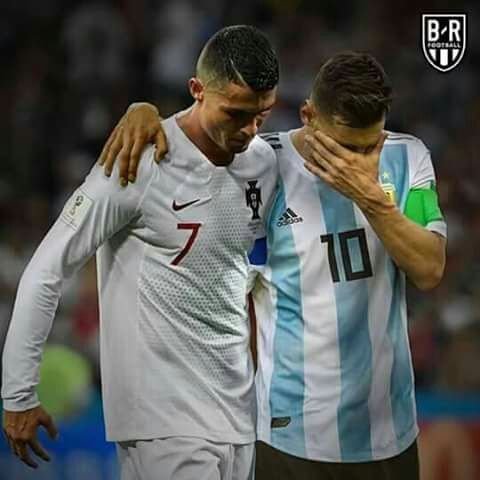 source
After serious approach from Barcelona management for a long time, the Argentine playmaker has agreed 5-year extension which will keep him till 2026. Messi does not only agreed but also accepted pay cut. Messi was not happy with the club for more than two seasons due to the team lack of instinct in the Champions league. The last time Catalan club won the champions league was 2015, and the major priority for the club is Champions trophy. Barcelona Sporting Director Eric Abidal was sacked after Bayern Munich massacred Barcelona 8:2 in the Champions league quarter-finals. The management of the team believed that Abidal did not help the matters that was going on. Since the departure of xavi and Inesta, Barcelona have been restructuring the team, looking for the players that could replace the two players. Up till this moment, Barcelona has not found the replacement of Inesta and Xavi.
As a Sport Director, he was in-charge of the players to bring into the club; but unfortunately, Abidal did not sign what the team needed which led to his termination of contract that could have kept him in the club. Messi and abidal had disagreement before he left on the because Abidal did not make any good signing.
Barcelona head coach, Quique Setien was fired on Monday; the next day, Abidal was sacked.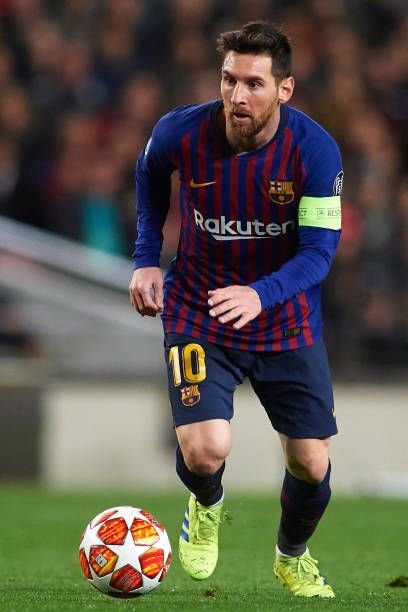 source Lionel Messi of Barcelona
Barcelona have been trying all their possible best to make sure Messi signed new contract since last year, in order to keep their playmaker. Also, Manchester City and other clubs were interested in Barcelona magician when he wanted to end his 20 years relationship with Club last year. My intention was that, 'Messi would leave Barca then'. It was a brilliant work of laporta, Messi could be the reason why laporta was re-appointed as a new president on March 2021; after the re-appointment of laporta, Messi was interested to stay in the club. The good relationship he had with his former president made him to agreed new contract and accepted pay cut. Barcelona expected Messi to sign the new contract he has agreed with 50% pay cut before resuming to the club. The deal is also expected to finalize latest August 13th.
In my own perception, it will be very difficult for the club to get players like xavi and Inesta. Continho was signed from Liverpool to replace Inesta, but he couldn't. The club have signed many players to fill the void of those two world class midfielders, but none of the players could do 25% of what Xavi and Inesta did.
Barca financial problems and financial fair play rules have made Messi cut his wages. Since the covid-19 pandemic, Barcelona's spending has been reduced to almost half and the club is still expecting to bring it down more in the 2021-2022 season.
source Ronaldo of Juventus
Ronaldo has been reported linking with PSG and Manchester United. The portugal star is wanted by his English club and PSG's interested is waxing strong. The 36-year contract will expire in 2022 with the current club. Due to financial problems in Juventus, Ronaldo is also expected to accept pay cut to accommodate him in the club for more years. Ronaldo is expected to stay in Juventus till 2022. Though, anything can still happen but his deal will elapse next year, we don't expect Ronaldo to leave Turin now. But as a player, if better offer comes, he may change his mind and sign it. Presently, the destination of Ronaldo is uncertain unlike Messi that has agreed new contract. Fans and football analysts are guessing which club ronaldo could possibly go.
---
---