You Only Need $10 To Invest in Splinterlands, Get Your $10 Back In Your First Post And Continue To Enjoy Lifetime Profits

You only need $10 to invest in splinterlands, get your $10 back in your first post and continue to enjoy lifetime profits.
Hello players, how are you today? I think some players are battling to get to the top of the leaderboard since there are just a few days remaining until the end of the season.
It is also a happy moment for the splinterlands team and the high growth of splinterlands players from the beginning of the year to this moment. I read about the 700,000 spellbooks purchased in the month of August which is incredible: i think, this is just the breakthrough point for spliterlands.
What baffled me most is that my village people also know about splinterlands,that was the reason that i said it is just a breakthrough for splinterlands.
I discovered that we are in the age of technology where technology is required for major things. NFT is now a reigning investment all over the world.
You only need $10 to invest in splinterlands, get your $10 back in your first post and continue to enjoy lifetime profits.
Before you register splinterlands, i would like to explain how it works, if you want to know the details, come to @splinterlands, you will understand how it works. Splinterlands is a @play2earn game. When you play, you earn; I said it sometimes ago that splinterlands pays me more than the government work i do. What I earn in splinterlands is three times what i earn in my current job.
Splinterlands is a NFT's that also allows you to trade- you can trade your cards, renting out cards and other things.
The $10 is to buy the spellbook, this book is about splinterlands. I remembered the first time I bought the spellbook, I was given some cards to start playing the game. It took me sometimes to master the strategies because I never knew anything about solinterlands until I was introduced to splinterlands blog, where I saw different articles about the game: without wasting time, i started watching the videos and reading articles, within a week, i started playing the game very well.
Today, I am enjoying splinterlands with all the benefits, I have something to fall back on if i have financial problems.
I don't need to tell right now where the world is going, but my advice is to look for legit investment, and keen into it. Splinterlands is one of the best investments at the moment. In fact, the moment you know how it works, you will want to teach your children.
The interesting part of splinterlands is that it is never too late to start. The new players are always welcome and the teams are always happy new players join the game.
Let me share one of the battle i fought today with you
I want to share this battle because of the rule and the summoner that the other players used against me.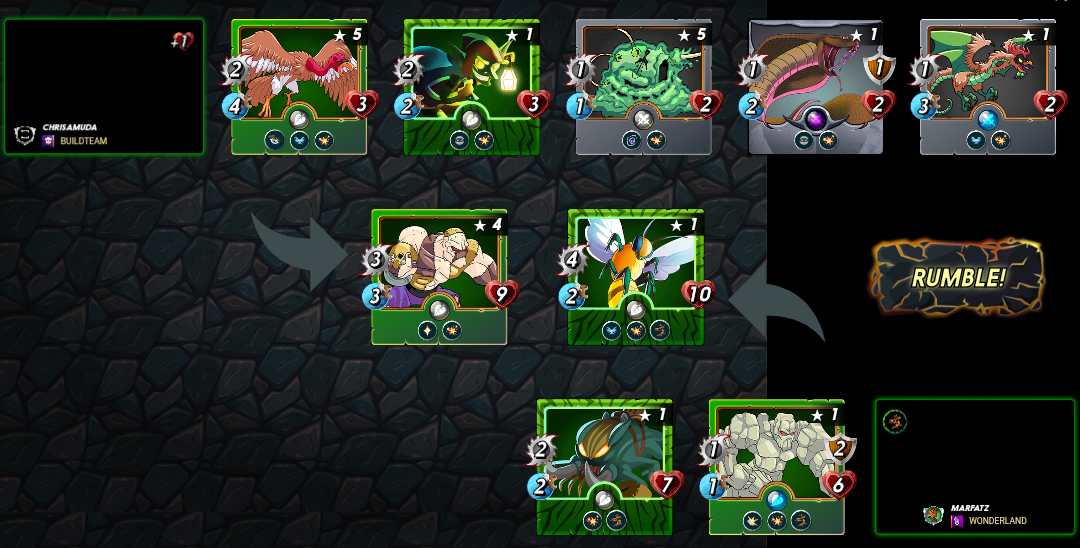 click here to watch the battle
Mylor crowling is one of the summoners i fear most in splinterland because of the thorns ability, this makes me think critically whenever i want to choose summoner and monsters. Today i won this battle even though mylor crowling was used against me.
Another monster that i fear most is yodin zaku, the blast ability is something else to me. Hence, the rule of this battle I'm about to share carries the blast ability rule.
RULESET
Explosive weaponry: all monsters have the blast ability.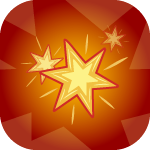 Up Close and Personal: Only monsters with melee attack may be used in the battle.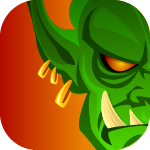 The two rules look scary to me because I don't have mylor crowling that would have helped me and no other monsters are allowed except melee monsters. If range and magic monsters were allowed. I wouldn't have said anything.
ARRANGEMENT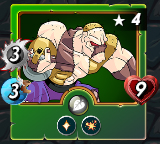 Flesh Golem: never knew that maylor crowling would be used, i just choose flesh golem to keep increasing. At the last minute, I thought flesh golem would be destroyed. Fortunately, it was flesh golem and cocatrice that was not destroyed.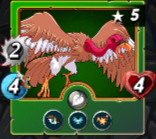 Screeching vulture: i had a beautiful plan with this monster, my plan was to attack monsters with the smallest healths. Screeching vulture got eliminated in the first round due to thorns ability monster and my plan was thwarted.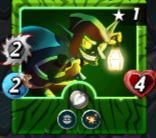 Goblin Thief: just needed this monster because of the sneaky ability but was also destroyed in the second round. I got confused here because two of my monsters I was hoping on got eliminated.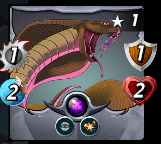 Uraeus: this monster and creepy ooze was eliminated in the third round of the battle.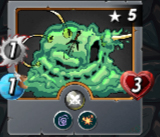 Creepy ooze: the monster was there to suppress the speed of the opponent's monsters so that my monsters can have an edge to attack faster. It does it successfully before getting eliminated in the third round.


Cocatrice: what a monster, i didn't even know that its name was cocatrice until i checked it today. It does not do any job but the reason for being the last monster was because of sneaky monsters. I wanted to use it as a sacrificial lamb from behind, but my opponent did not choose any sneaky monster.
to register clic k my referral link
---
---