Self Discipline
Self-discipline to my understanding is the ability to restrain oneself from doing otherwise when you have the privilege at your disposal. Before you can be said to have self-control it will be that situations have tried you even when you have all it takes to go the normal way and you decide not to.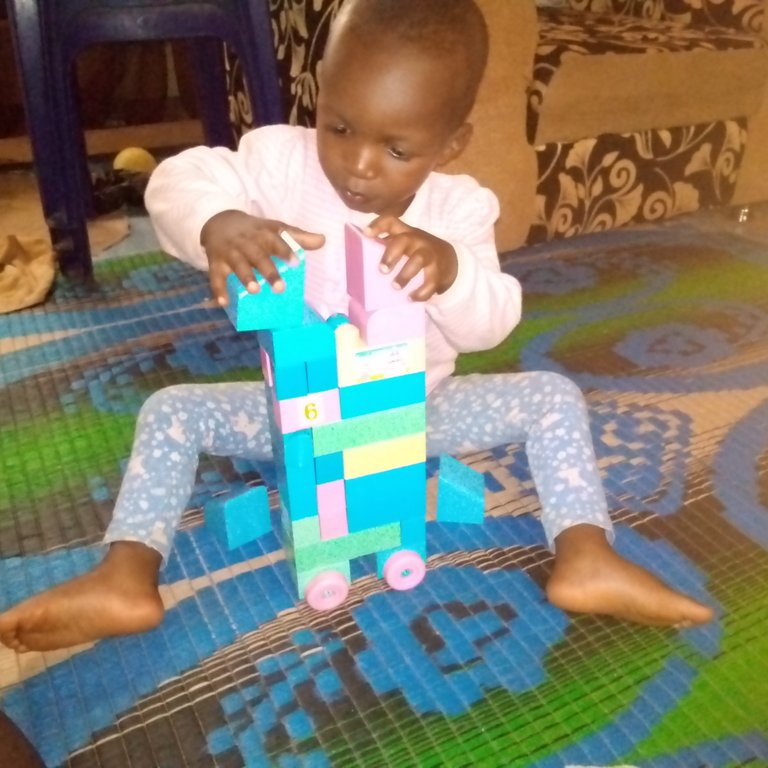 It takes discipline to construct a car.
The picture is mine
There is a lot of situation that try us day after day especially living in a country where things seem to be difficult and there are so many things that dance around one and call for attention but you still make up your mind to make money the legal way. I stay in a country where even when you graduate from University it will take extra effort to make a living and the condition we found ourselves in is not humanly favorable.
I have many examples to give but I will talk about the most recent.
A few weeks back during my discussion with a friend she told me about a skill acquisition program going on in town on farming, tailoring, driving, etc. On getting there I in rolled into farming because I have so much interest in that. So we continued and due to my interest too on driving, I decided to join both. It has not been so easy for me to go with a baby. Along the line, the agricultural class stopped so I was happy to join the driving class fully.
Just today we sat for a test as our tutor already told us because I backed my baby I decided to stand to write my test. So many people were coping with each other, for over 12 years I made up my mind not to copy from anybody during any exam. This decision has been of great help to me. So while others were busy asking questions I concentrated on my work. I would have said due to my baby let me look at people's work and many will back me up with that act due to my baby.
It takes great discipline not to copy someone's work during exam, even in this community ecosystem, it takes discipline to produce contents that are free from coping from other people's publications. Sincerely, it pays to be self-disciplined as many will value you due to the unique decisions you make.
I hope this will help many who do not believe that they can produce good content be it here or somewhere else without coping from another person. Every man has just one head
This is my entry for the #hivelearners contest on discipline. You can join the contest too to share your experience with us.
to Thanks for reading my blog
---
---