Hive FPL Review: Nottingham Forest FC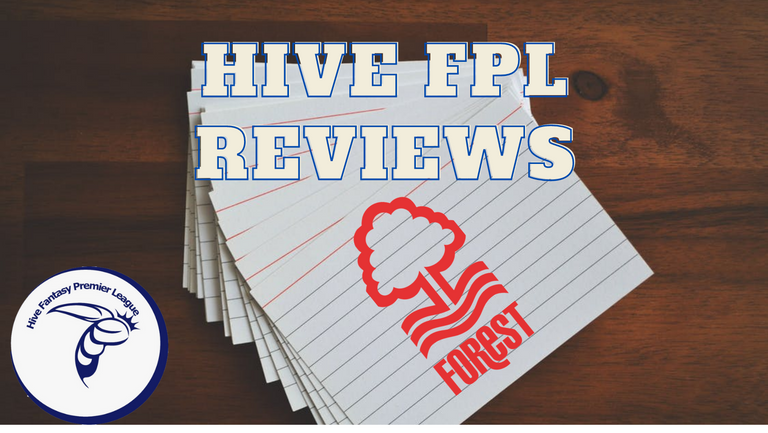 Nottingham Forest Football Club would be returning to the premier league after a 23-year absence. Considered one of the most influential football clubs of the 20th century, they are a team with a very rich history having won one League title, two FA Cups, four League Cups, one FA Charity Shield, two European Cups, and one UEFA Super Cup.
Some History
Nottingham Forest Football Club (NFFC) was founded in 1865 and is located in West Bridgford, Nottinghamshire England. The club has played its home games in the (once) formidable "City Ground" Stadium since 1898 where a lot of footballing magic has been experienced both in Europe and the English league.
NFFC has competed in the 3 top tiers of English football, with their most successful spells under the Legendary Brian Clough and Peter Taylor who won back-to-back European cups in 1979 and 1980 and also won 2 FA cups in 1989 and 1990.
Nottingham Forest was first relegated from the Premier League in 1993, but immediately returned to the league and finished 3rd in the 1995 Premier League season. They were subsequently relegated in the 1997 season once more but once again immediately gained promotion but were unfortunately relegated once more in 1999.
Since their relegation in 1999, NFFC spent 23 years away from the top tier of English football only returning to the Premier League for the 2022/2023 season by winning the Championship play-off final against Huddersfield after finishing 4th in the Championship season.
Nottingham Forest Football Club is a great addition to the premier league owing to their rich history, and hopefully we would see them stay in the Premier League a little longer this time.
Coaching Staff and Players
NFFC is currently being managed by former professional player Steve Cooper. He is notably known as the English U-17 manager who won the U-17 World Cup in 2017.
Cooper also had a stint with Swansea City Football Club before moving to Nottingham Forest where he currently has won 60% of the games played. According to WalesOnline, Cooper influenced Forest to be more assured with the ball and launch more assaults, which improved their style of play.
Additionally, he enhanced the players' mentality by encouraging a stronger sense of community and a "big club mentality". He led the party to a premier league return by beating Huddersfield in the Championship play-off final and hence returning to the Premier League after a 23-year absence.
Nottingham Forest have had great players like Stuart Pearce, Kenny Burns, Nigel Clough, Des Walker, and Andy Reid among a host of club legends. Currently, the NFFC team is a relatively young team with an average age of 25.6 years and a team filled with hungry players ready to make their mark on the league. As of the 25th of June 2022, the players include;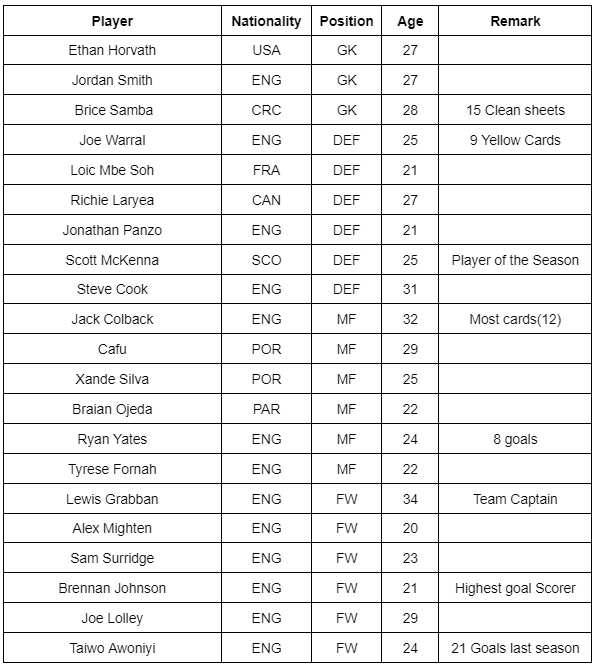 Transfer Rumours
There still seems to be some room in the transfer window and Nottingham Forest have already signed proficient Nigerian striker Taiwo Awoniyi from Union Berlin to sharpen their attacking pair. I imagine a strike partnership between Awoniyi and Brennan would be something to look forward to.
Nottingham Forest is also looking at signing Manchester United fringe goalkeeper Dean Henderson who was excellent at Sheffield United producing 20 clean sheets in the first season and 11 in his next season before returning to Manchester United to live in the shadows of David De Gea.
Nottingham Players to watch out for in the HiveFPL Season
Brennan Johnson
The 21-year-old was a revelation to the side last season scoring 19 goals and 9 assists throughout the course of the season with 16 in the championship. If he can replicate this form this season I think he would be an instant success and a player every manager should have on their teams. I reckon he would cost about £6m at the moment which would be a steal considering the numbers he put up last season.
Taiwo Awoniyi
Taiwo Awoniyi is one of the newly signed players that Nottingham Forest has added to their arsenal. He performed superbly for club and country scoring 21 goals for Union Berlin last season. He seems like a good fit for the Premier League and could replicate, if not better his last season's form at his newfound home. I think he would cost around £7.5m at the moment and would be a great addition to managers
Lewis Grabban
The veteran striker and captain of the team is no stranger to the Premier League and was very instrumental in the promotion of Nottingham forest. I wouldn't be surprised to see him put up double-digit goals as well as a handful of assists. Hopefully, he would be a great differential addition to managers.
Scott McKenna
McKenna has recently been wooed by various Premier League sides owing to his amazing showing for Nottingham Forest that saw him win the player of the season award. He would seem like one of those defenders that would constantly pick bonus points as a result of his good defensive prowess.
Conclusion
Nottingham Forest would probably do well in the early stages of the season but might find themselves on the backdoor as the season progresses. I won't be surprised to see them move back to the Championship after only one season.
Join the community on Discord, help us reach more people by reblogging, follow @hivefpl and follow us on Twitter
---
---