Hive FPL Update: You can now join the mini league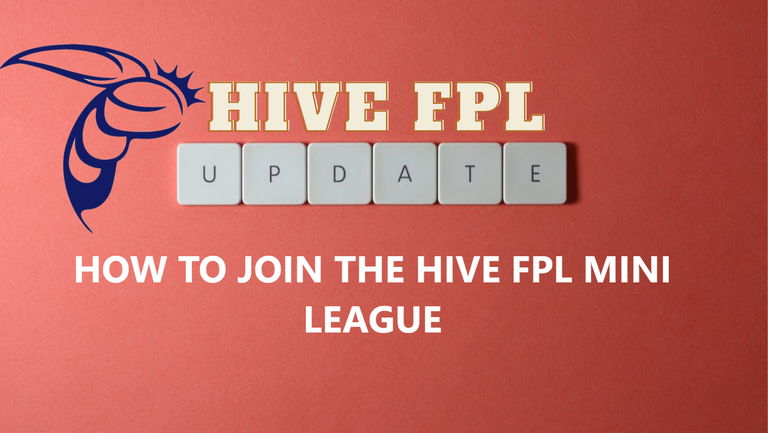 Yesterday, we got confirmation that the new FPL season is underway. After confirmation, we finally created the Hive FPL league and this publication will explain the simple steps you will take to get the league code and Join the Hive FPL mini league.
Step 1
Fill this google form with the necessary information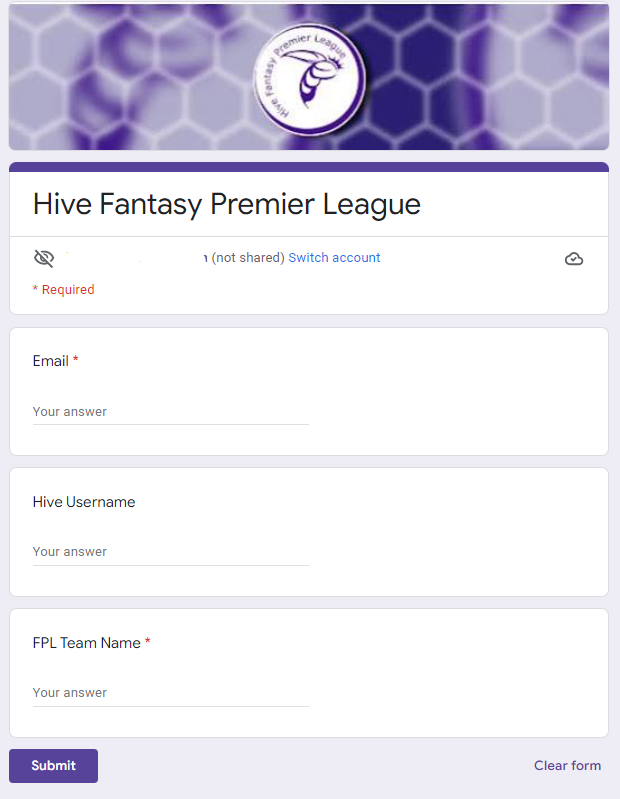 Email: Your email is required because that is where you will receive both the invitation link and the league code to the Hive FPL mini league. We will not use it this information for anything other than sending you the league code.
Hive username: This is where you will receive your reward for participating in the mini league. As you can see, it is not required to join the league but without it, you will be forfeiting your earnings.
FPL Team name: This is the name you give to your FPL team after you create it.
After filling the form, you will receive an immediate response that has a link to autojoin the league, league code and a link to our Discord channel
Step 2
Join the league from the confirmation email sent to your email.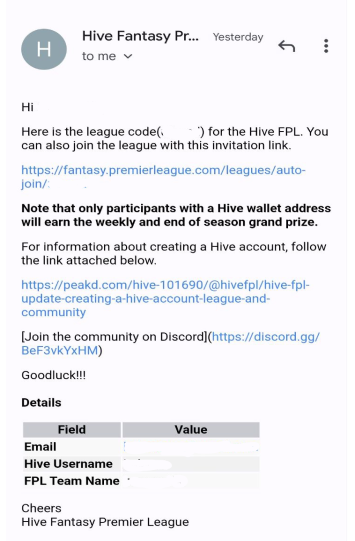 You can either join with the invitation link or the league code. Also, feel free to share the code with your friends but remind them that the only way to earn rewards will be to create a Hive account
Alternatively, you can join the league directly with the autojoin link or use the league code(ufeacd)
Step 3
To confirm your registration, check this google spreadsheet. All information in the spreadsheet should be timestamped to your timezone, so it should be easy to locate your position on the list.
If you run into any issue, you can contact us in our discord below. We are also trying to work out a way to create a Twitter account after the first two got permanently suspended.
Join the community on Discord, help us reach more people by reblogging, follow @hivefpl and follow us on Twitter
---
---