Creating An Organizational System That Works For You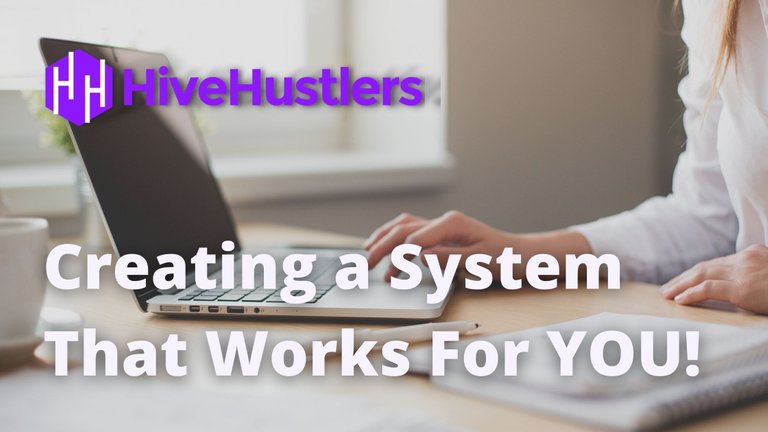 As you get into business and start to meet people and make connections, you are going to find people love to share their methods of success with others. They often mean well and tell us their secrets to success as a way of trying to help, but other people's routines and systems are designed for other people, not you! You should create a system that helps you to feel good about yourself and your productivity!
Getting Into A Routine
Getting into a solid routine is an amazing way to help yourself succeed. It will probably take a bit of time to create a rock-solid routine, but that is okay! Success does not happen overnight and neither does building strong routines. This is increasingly important when you are freelancing and working for yourself.
The best way to start building a routine is piece by piece. Pick one or two things that help you feel good and productive and incorporate them into your work routine. Start with those one or two things and do them every workday. Gradually, you can add new pieces to your puzzle. Before you know it, you will have created a system of organization and a pattern that suits your individual needs.
Of course, it is completely okay to poach habits or organizational tactics from other people, but make sure to tweak and include your organizational routines to make them unique to you. In short, what works for one person may not work for you, and vice versa.
Finding Strengths and Weaknesses And Using Them Together
Creating solid organizational tools that are designed to help strengthen your weaknesses and boost your strengths is a key component to helping your life flow smoothly. For example, if you struggle with time management, create a schedule for yourself that you can use most days. This will not only help you to create a stronger routine but also to help you learn more about time management. You will figure out what takes longer than you thought, what takes less time, and what needs prioritizing.
Organization Is KEY!!!
Organization and routine making is a lot of trial and error, but eventually, you will find things that help you operate at your best. With the abundance of calendar and reminder applications, most of the time built right into the base operating systems of your mobile devices and computers, you can easily find a tool or combination of tools that can help you get organized.
Research different organizational techniques and see if you find something or combination of things that can help you succeed. If you want to be a successful entrepreneur, then you really can't skimp on getting yourself organized. It's probably more important to your business than your actual business. So, you need to spend as much time researching organizational tools and strategies as you do any other aspect of your business.
Self Awareness Can Take You A Long Way
We all like to think that we are always aware of what we are doing, where we are, and how we are feeling, but that is too much for one person's mind to be juggling all the time. In reality, we often are not as aware as we think we are. Take some time to be aware of yourself. Becoming more self-aware will help you to learn your weaknesses and strengths.
Knowing your weaknesses and strengths is one of the most important parts of creating strong, organized routines and increasing productivity. You should look for things that help strengthen your weakness and accentuate your strengths. If you only focus on your weaknesses, you miss out on the opportunity to create stronger skills in your strengths. If you only focus on your strengths, you hold yourself back by not growing as a worker and person.
Finding Your Balance And Behaviors
Learning about your strengths and weaknesses is daunting, but it is not as hard as you think. During a workday or a busy time, take a moment to quickly reflect on how you are feeling, what you are frustrated with, what you are stressed about, and what you are not worried about. Jot it down.
If you do this a couple of times during a workday for several workdays, you should be able to look at what you wrote down and identify patterns of behavior showing you what stresses you, frustrates you, how you feel doing those tasks, and what does not bother you.
So let's say that you realize you always get stressed about running out of time in your workday as the day begins to end. Maybe you are not managing your time in the morning as best you could, leaving more to do in the latter part of the day, making you feel stressed that you will not get enough done before the workday ends.
Once you recognize your patterns of behavior you can address them and create systems to help yourself succeed! It will also help to create a seamless flow throughout your day because you will feel more secure, less stressed, and more prepared for each day!
Keep calm and Hustle on!
Main info site: https://hivehustlers.com
Hive Blockchain community: https://hivehustlers.io
HiveHustlers Community on Peakd: https://peakd.com/c/hive-183630/created
Check out our multi-token DEFI ecomomy: https://hivehustlers.com/token-economy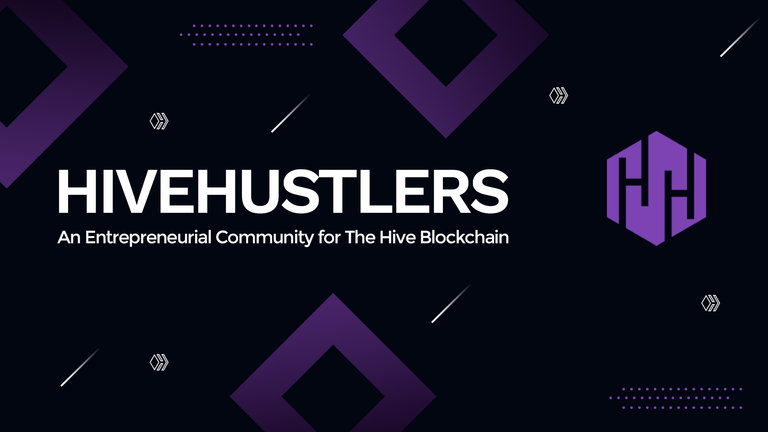 ---
---