Making A Living As A Blogger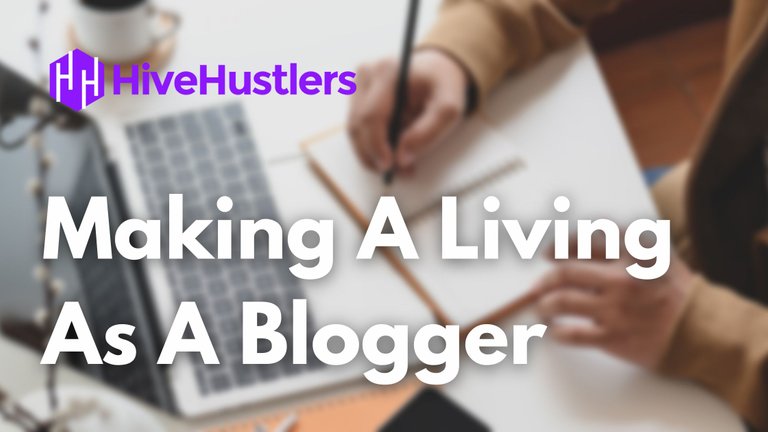 Making a living as a blogger has to be one of the sweetest gigs out there. As a blogger, you'll be able to earn passive income which means that your money will flow in even as you're sleeping, traveling or relaxing with friends. You're no long trading time for income and this is the point you need to get to if you want to really be free and financially independent (even being self-employed with clients is still pretty much like having a job).
What's more, blogging means you get to earn that money by writing on a topic that you find fascinating and you even get to become something of a minor celebrity in your chosen niche. You can earn a lot of money here too – if a blog takes off and becomes really successful then in theory you can earn thousands a day, there are people out there doing it on a daily basis. It's incredibly scalable and there's no 'upper limit' for what you can achieve.
There Is Always A Catch...
What's the catch? It's not easy. This is all about working hard and smart now so that you can reap the benefits later. Too many people approach blogging in the wrong way, thinking that they can just write a few posts on a semi-regular basis and that that will be enough to ensure their success. In reality, you need to approach blogging as a full-time job if you ever want it to be your main source of income. In other words, if you want this to be your full-time job... you better treat it like one. This has been something that the great economic blogger for the Hive blockchain, @taskmaster4450, has been preaching to me.
That means working hard and uploading as much content as possible. Depending on how you approach your blog, you will want to make the look of your articles appealing. This takes time to figure out. If you have a website, you can spend a ton of time trying to perfect your look and brand. Whether or not you pursue your own website, or use a blogging platform like Hive, LeoFinance, HiveHustlers, or sites like Medium, you will want to make sure your content stands out!
At the same time though, it also means being smart about how you're going to build your blog and it means using growth hacks so that you get much more benefit out of the work you're putting in. Get this right and you can apply force multipliers that will take years off of the time it takes for you to reach number one.
I Can Hear Your Doubts
Think that it can't be done? Think that making money from a blog is a one-off fluke that happens once in a blue moon? Think again! The stats really paint a different picture and show blogging to be a highly profitable use of your time. This blog an example of a blog that makes money, although not always allot, but it makes money. There are many ways you can earn in the blogging world. Most do it using affiliate links and networks which is basically selling someone's product or service through your blog, or you can get sponsorships, memberships, or subscribers if you have your own website!
The easiest way to get started earning to blog in today's world is using a platform like the Hive blockchain that allows you to do the same thing as you would on other blogging platforms, but you have the ability to start earning crypto right off the bat with your first post! There are countless communities and niche front ends that all tie into Hive where you can really find any niche you want to get involved with.
Just like with anything though, it will take time to build your following and income, but if you are just getting started, I cannot recommend a better platform to get started on! The grind up is hard, but if you stay consistent, you will build a following of people that will bring value to all of your posts!
Closing Out With Some Stats
Want to know some interesting blogging stats:
Well to start, marketer who rely on their blogs make approximately 13 times more than their competitors who do not utilize blogs. Companies that have blogs on their site receive 97% more inbound links than ones that do not blog. Or how about the fact that blogs are the 5th most trusted source of information online! or that 81% of customers trust the information they receive through blogs. I could really keep going on and on.
The point is that a good blog can be a powerful thing. It can be what makes or breaks your business. Or in fact, be the business itself! The blogging world is a big one, and there is still allot of room out there for people who want to succeed!
Keep following the @hivehustlers blog here on Hive for more articles and insights and tips on building your blogging business, or just being an entrepreneur overall!
Until next time everyone...
Keep calm and Hustle on!
Main info site: https://hivehustlers.com
Hive Blockchain community: https://hivehustlers.io
HiveHustlers Community on Peakd: https://peakd.com/c/hive-183630/created
Check out our multi-token DEFI ecomomy: https://hivehustlers.com/token-economy
Any GIFs used in this post are from the Peakd GIF library. Header image made in Canva.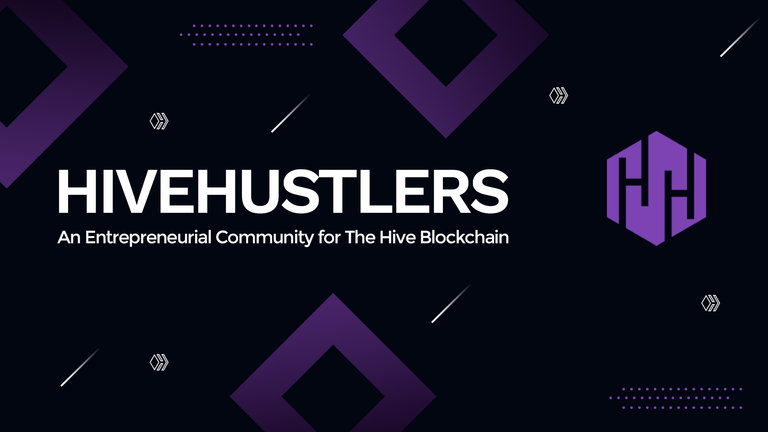 ---
---