NFTs Raffles Are Coming To HIVE- We Need Your Help!!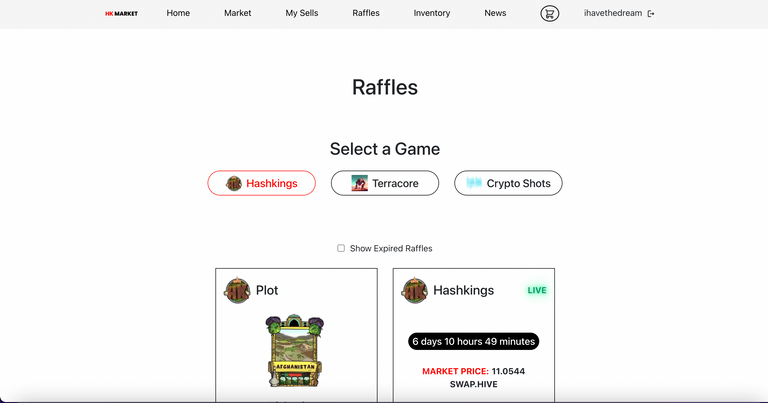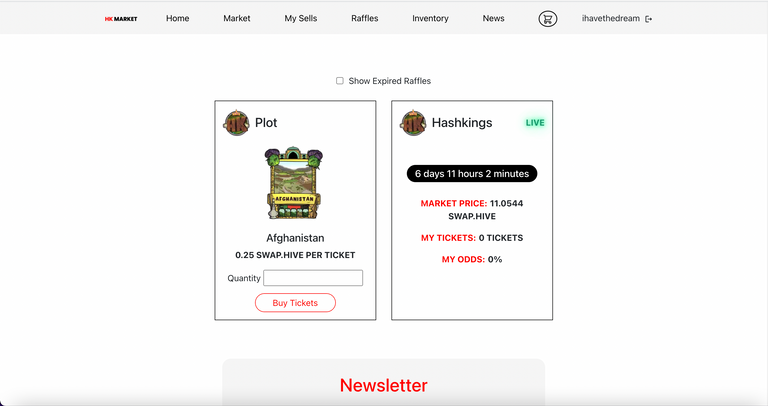 ---
Welcome to another exciting update of the HK MARKET!
Development never stops
Our goal of converting the HK MARKET in the central hub for NFT traders on HIVE is divided in different developments milestones:
Listing every single game within HIVE
Offering trading metrics including volume, trends, trading history and more
Offering a raffle market
Offering NFTs lootboxes
And what bring us here today!!
Early Release Of The Raflfles System!
We know you will love this!
Within the next days, any HIVE user will be able to create a raffle for their NFTs!
This is live on: Hashkings, Terracore and Cryptoshots NFTs
Next on line will be. Dcrops
This means you will be able to:
Select a NFT
Select the price of the raffles tickets
The duration of the raffles
Meanwhile other lucky players will be able to buy tickets and as soon as the timer goes down to 0, the winner will be chosen and prizes sent!
The fee for the service will be the standard of 5%
This will open opportunities for both rafflers and players to live a new experience on the HIVE blockchain!
Help Us Testing!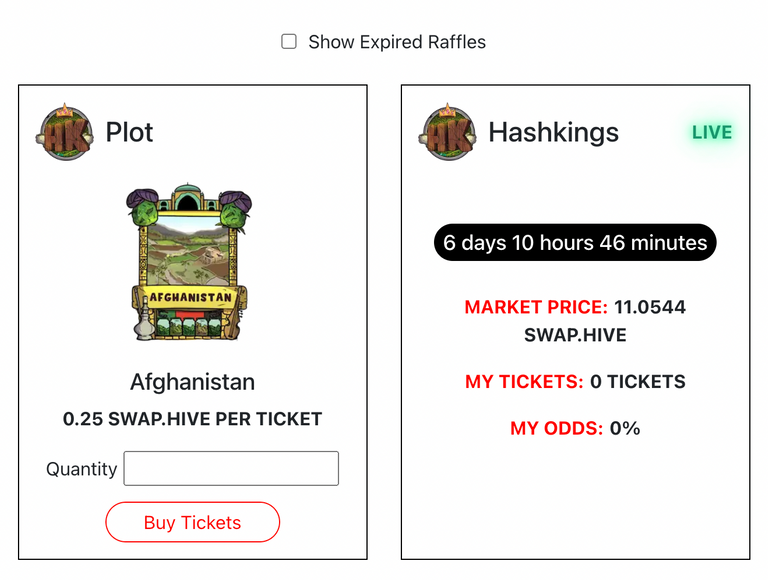 On this link you will find our first raffle, you can see what's the actual market price of the NFT that's being raffled, the price per tickets, how many tickets did you buy so far and your odds of winning!
We need your help by testing it and all the feedback is welcomed!
If everything goes perfect we will release a public version so all the players can start raffling their NFTs!!
Resources
---
---