Bear Market Have You Stressed? Try Our New Massager on the Hivelist Store!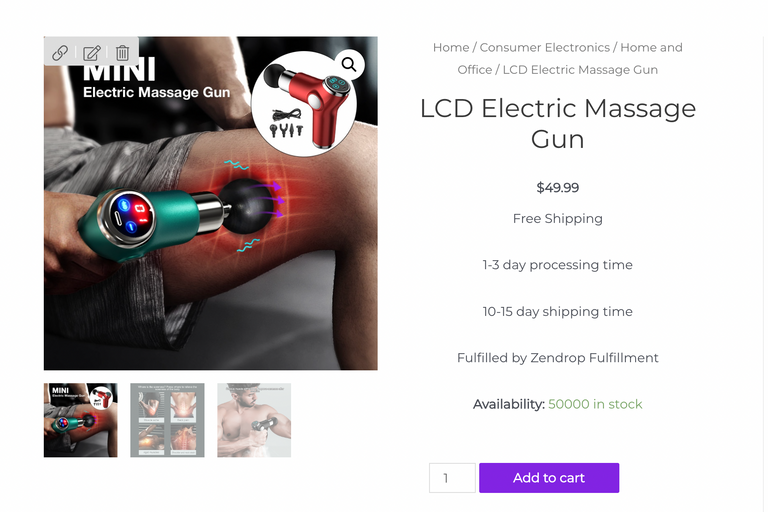 These are some stressful times we are living in, especially if you are in the crypto world. Well, we now have a solution, well not for your wallet, but at least it can help knock out the stress of it all!
Check out the new LCD Electric Massage Gun on the Hivelist Store!
This massager is light and portable, you can charge it with a USB cable, suitable for home, office, car, gym, traveling, etc. The LCD display makes it easy for you to read the data, and you can operate it by touching it. 32 levels of speed designed for adjusting, you can adjust the speed and vibration level conveniently without producing low noise of 45dB, you can enjoy a massage at any time and place without disturbing others, relaxing your body and mind.
They are equipped with 4pcs different replacement massage heads in the package, suitable for different body parts, giving you a targeted massage and relaxation for different muscle groups.
Working with 12-16mm amplitude, this massager could tap the deep muscle tissue, which can release the muscle and relieve pain, helping to relieve neck stiffness, suitable for fitness enthusiasts and massage therapists.
The built-in 7.4V/2000mAh battery ensures a long-time working time of about 6 hours(low speed), and you can charge it about 3 hours, which works with a standby time of about 15 days.
The fine craftsmanship and textured design make it comfortable to hold, and the non-slip silicone handle is durable, you can place it into the pocket or hold it on your hands without taking up so much space.
So if these crazy markets have you tense, think about picking up one of these awesome little massage guns for your home and office!
Come check out our new line of consumer electronics today!
We Only Accept Cryptocurrencies!
Due to fiat payment systems really not wanting anything to do with cryptocurrency based companies, we are no longer dealing with fiat payments! You can purchase any item on the [Hivelist Store(https://hivelist.store) using Hive, HBD, BTC, ETH, LTC, BCH, USDC, DAI, and now DOGE! We are hoping to have more payment options in the future but these serve us well for now!
Do you have designs or products you want to put up for sale and earn crypto?

Come and take a look at becoming a vendor on our store! We pay in HBD for all of your sales and commission! We handle all payments and exchanges so you don't have to worry about all of that! Sell your own products or submit your designs to our print on demand service!
If you are interested in starting your own ecommerce business in the crypto world, then click here to learn more about becoming a Hivelist Store vendor!
Don't forget, we have Hivelist Store gift cards!!!

Need to get a special gift for someone, but don't know what to get them? Have you tried introducing someone to the crypto currency world, but want to make it an easy introduction, then try out one of our in store gift cards! You can purchase them with any number of our accepted cryptocurrencies!
https://hivelist.store/product-category/gift-cards/
Want to make some extra HBD? Become and Affiliate!

Come and sign up to be an affiliate and get paid monthly for any sales you refer to the store! Affiliate commissions are 5% of the profit from any sale! Get started as a Hivelist Store Affiliate Partner today!
Keep calm and Hive on!
https://hivelist.io - main info site
https://hivelist.org - blockchain classifieds/NFTs/DEFI Pool
https://hivelist.store - multi-vendor e-commerce retail store and professional services marketplace
Vote for @hivelist.witness on Tribaldex

---
---