Hive Accounts Can Now Be Created Directly on Hivelist using HIVE BEE or LIST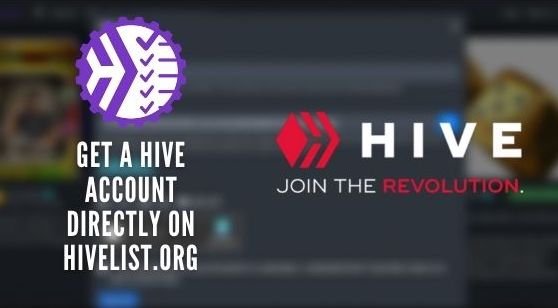 Hive onboarding has just gotten a bit easier with the new sign up integration on Hivelist.org! Sign up using Hive, BEE, and now the LIST token!
Special thanks to the leadership of @aggroed, magical development skills of @reazuliqbal and the rest of the @hive-engine team for the functionality built directly into Hivelist that people can now sign up for Hive through our platform!
It is a paid account, so people don't abuse it, as the tribe owes some BEE for each account created.
It will cost either 2 Hive, 4 BEE, or 500 LIST tokens to create a Hive account through https://hivelist.org!
So for someone brand new, they will need to get a bit of Hive from an exchange and use it to create their account. Or an existing account holder can pay either of the other tokens.
LIST tokens used for this purpose will be BURNED!!!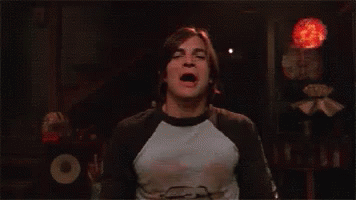 All you do is go to https://hivelist.org and click the Sign up button...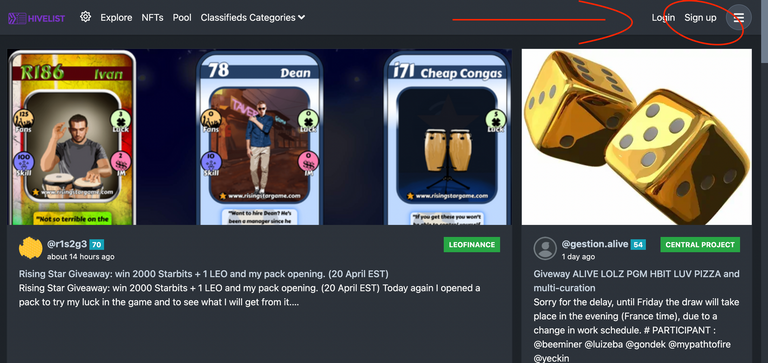 Then choose the username you wish to have, and make sure to download your private keys. You can use the password that is showing to get Hive Keychain set up as well once the account is created, so make sure you copy that as well. Pay the fee, download your keys, and you have a new Hive account! Easy Peazy!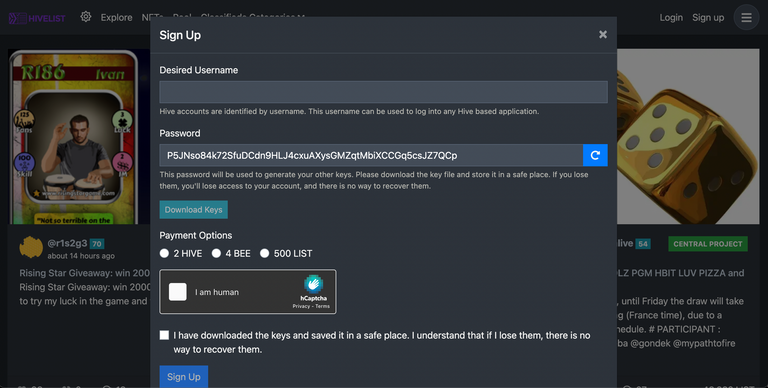 This helps Hivelist stand alone as it's own front end without the need to really go anywhere else, well at least for your Hivecommerce purposes that is.
Really excited to have this new functionality for helping make onboarding to Hive just a bit easier! Thanks again to the team for the continued development and helping make these outposts into something that you really can't find anywhere else!
Keep calm and Hive on!
Do you have designs or products you want to put up for sale and earn crypto?

Come and take a look at becoming a vendor on our store! We pay in HBD for all of your sales and commission! We handle all payments and exchanges so you don't have to worry about all of that! Sell your own products or submit your designs to our print on demand service!
If you are interested in starting your own ecommerce business in the crypto world, then click here to learn more about becoming a Hivelist Store vendor!
Don't forget, we have Hivelist Store gift cards!!!

Need to get a special gift for someone, but don't know what to get them? Have you tried introducing someone to the crypto currency world, but want to make it an easy introduction, then try out one of our in store gift cards! You can purchase them with any number of our accepted cryptocurrencies!
https://hivelist.store/product-category/gift-cards/
Want to make some extra HBD? Become and Affiliate!

Come and sign up to be an affiliate and get paid monthly for any sales you refer to the store! Affiliate commissions are 5% of the profit from any sale! Get started as a Hivelist Store Affiliate Partner today!
https://hivelist.io - main info site
https://hivelist.org - blockchain classifieds/NFTs/DEFI Pool
https://hivelist.store - multi-vendor e-commerce retail store and professional services marketplace
Vote for @hivelist.witness on Tribaldex

---
---