New Vendors and New Items On The HiveLIST Store!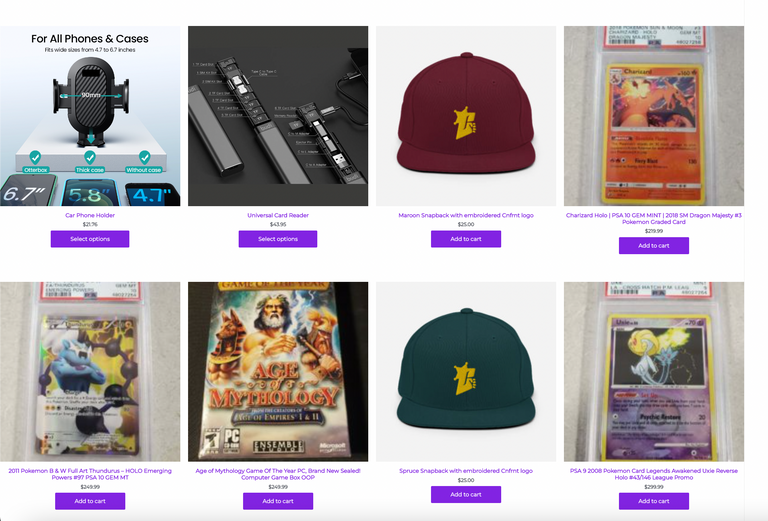 The HiveLIST Store keeps seeing growth and we are really excited about the new vendors and products that are being listed!
Cnfrnt Streetwear by @islandboi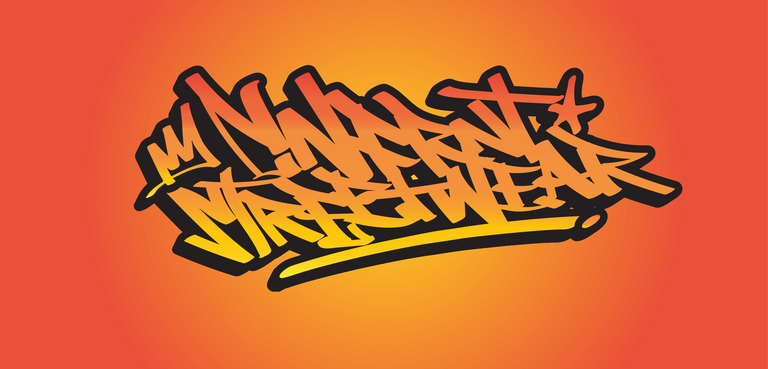 Check out Cnfrnt Streetwear posting their items in their new store!
https://hivelist.store/shop/cnfrnt_streetwear/
Really glad to see @islandboi getting his shop together and selling some new streetwear!

Also glad to have @cabalcoffers onboard as an official Hivelist Store vendor! We have seen many of their posts on the Hivelist classifieds, now there is a store front that you can go to and buy the items directly! They are selling everything from classic computer games to collectible cards like Pokemon!
Come and see all that is offered already on their store!
https://hivelist.store/shop/cabal-coffers/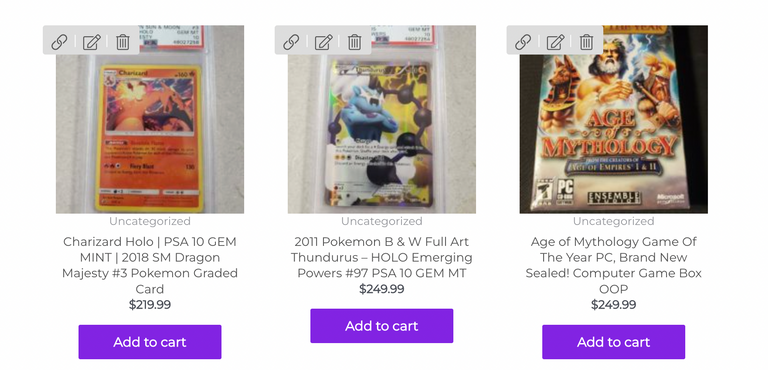 This is just a taste as to what they already have listed!
New Tech Accessories from Hivelist
We have added a couple of new gadgets to the Consumer Electronics section.
First we have a cool 'Universal Card Reader'.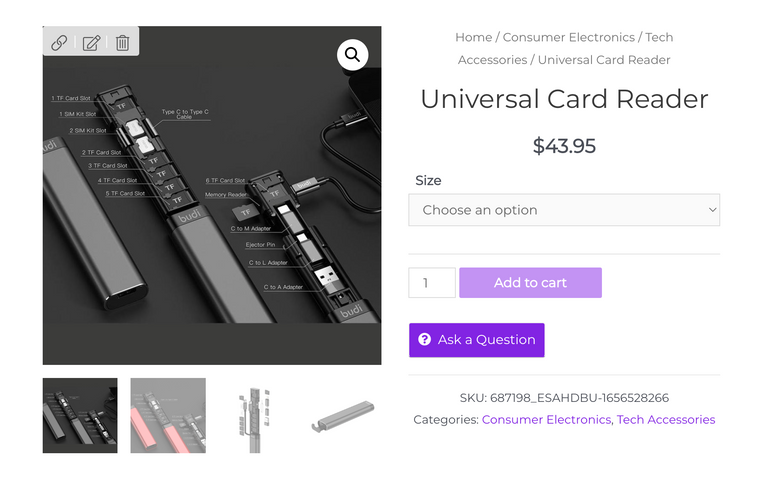 From the item description:
If you're looking for a reliable, all-in-one solution for your charging and connectivity needs, look no further than the Universal Card Reader. This handy little device comes with a 6-in-1 cable that can be used as a USB C to USB C cable, USB A to USB C adapter, USB C B to Micro USB adapter, and more. Plus, it includes three adapters for use with iPhone, iPad, and other devices. With its PD charging support and fast charge capability, the Universal Card Reader is perfect for using on the go.
Check it out and get yours today!
https://hivelist.store/product/universal-card-reader/
Next up is a smartphone mount for your car!
Looking for a car phone holder that will keep your device secure while you drive? Look no further than our Sucker Car Phone Holder. This holder mount stand is perfect for GPS navigation or hands-free phone calls.
Made of high-quality materials, it's durable and sturdy, ensuring your phone stays in place even on the roughest roads. The suction cup design means it can be attached to any flat, smooth surface, making it easy to install and remove.
Plus, it's adjustable so you can achieve the perfect viewing angle. Whether you're using your phone for directions or just want to keep it within reach, our Sucker Car Phone Holder is the perfect solution.
So if you need a new phone mount for your car, truck, or of course for those van lifers 😉, you can pick this one up and pay with crypto!
https://hivelist.store/product/car-phone-holder/
Do you have designs or products you want to put up for sale and earn crypto?

Come and take a look at becoming a vendor on our store! We pay in HBD for all of your sales and commission! We handle all payments and exchanges so you don't have to worry about all of that! Sell your own products or submit your designs to our print on demand service!
If you are interested in starting your own ecommerce business in the crypto world, then click here to learn more about becoming a Hivelist Store vendor!
Don't forget, we have Hivelist Store gift cards!!!

Need to get a special gift for someone, but don't know what to get them? Have you tried introducing someone to the crypto currency world, but want to make it an easy introduction, then try out one of our in store gift cards! You can purchase them with any number of our accepted cryptocurrencies!
https://hivelist.store/product-category/gift-cards/
Want to make some extra HBD? Become and Affiliate!

Come and sign up to be an affiliate and get paid monthly for any sales you refer to the store! Affiliate commissions are 5% of the profit from any sale! Get started as a Hivelist Store Affiliate Partner today!
Keep calm and Hive on!
https://hivelist.io - main info site
https://hivelist.org - blockchain classifieds/NFTs/DEFI Pool
https://hivelist.store - multi-vendor e-commerce retail store and professional services marketplace
Vote for @hivelist.witness on Tribaldex

---
---