The Daily LIST - New NFT Art Work Available With Limited Reproduction Rights on the HIvelist NFT Marketplace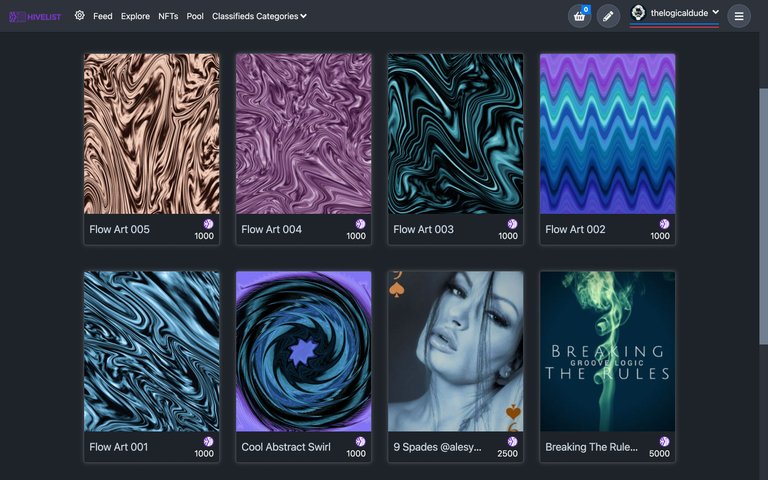 Hello everyone! Today has been one of those days that life just gets in the way, but that can't stop us from making our commitment to putting out a daily post on what is happening on Hivelist!
Today @thelogicaldude has minted up some cool abstract art pieces that can be used with limited reproduction rights, meaning they can be used on merchandise or for other purposes! The Hivelist account went in and purchased 1 edition of each piece for just that reason! We may actually try a new thing and purchase another one to sell with a pair one of a kind BitKicks... Okay more shopping will need to be done, lol.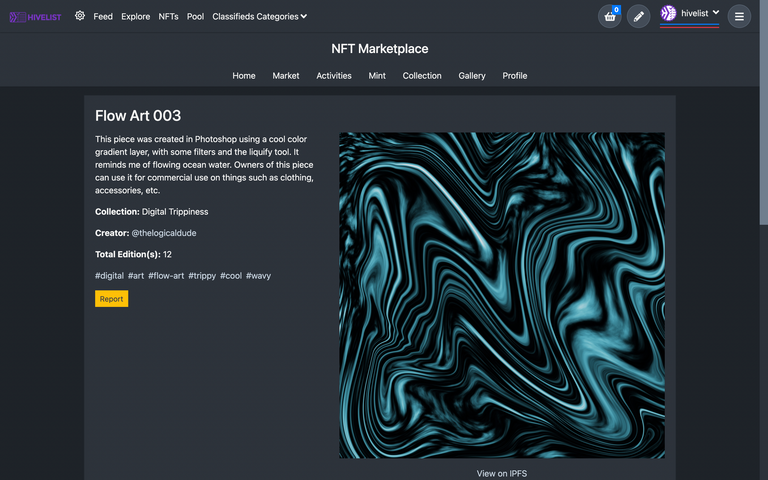 You can click on each preview to see the full image and even view it on IPFS! Hopefully soon we will have the unlockable files feature, that will be handy to provide more privacy for owners and allow people to mint things like private documents, or provide project files, etc. Hopefully soon... Haven't been given a ETA for that feature, I just know it's in the plans from the Hive-Engine team.
Why Limited Reproduction Rights pieces only?
Well the reason we like to purchase limited reproduction rights NFTs as well as mint them is that it gives the NFT a use case other than just owning a digital image. The limited reproduction rights gives the owner the license to actually use the art to make more money! This does not mean that the owner can reproduce it at their own work or mint another NFT with it, they can use it like we do on merchandise items, etc.
Tomorrow will be back in full effect and will get to do some curation from the community... It was one of those Wednesdays, haha.
But for now...
Keep calm and Hive on!
https://hivelist.io - main info site
https://hivelist.org - blockchain classifieds/NFTs/DEFI Pool
https://hivelist.store - multi-vendor e-commerce retail store and professional services marketplace
Vote for @hivelist.witness on Tribaldex

---
---