What's New On Hivelist- Top Selling Products and New Updates!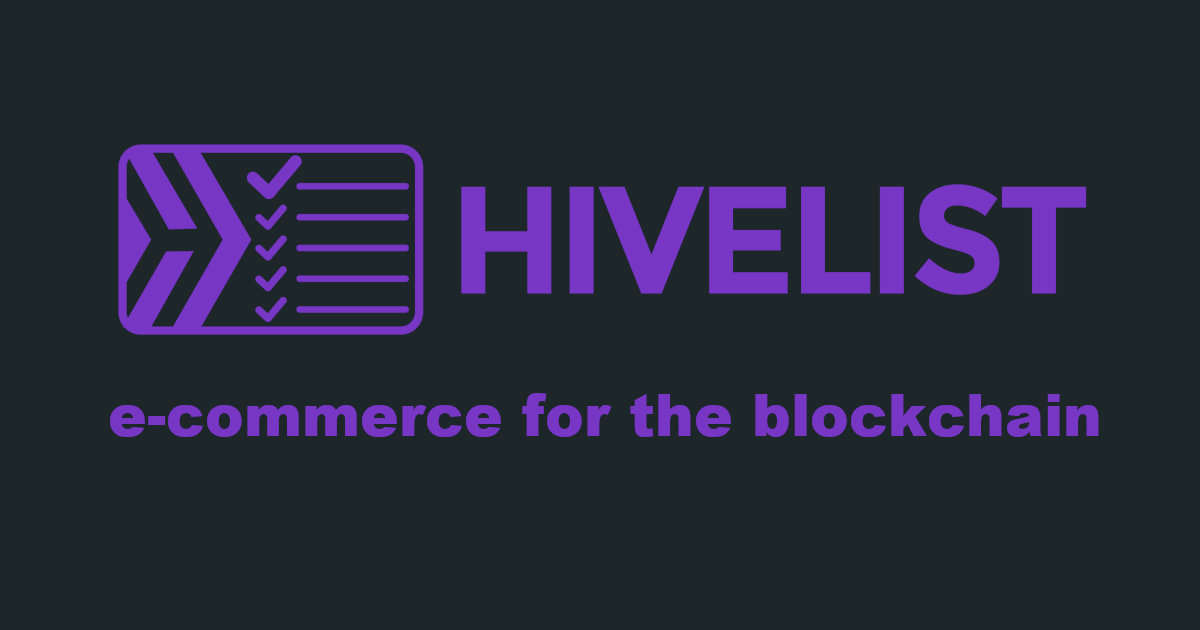 Hello everyone! Just wanted to give all of our loyal stakeholders and customers an update on what's been happeining in the world of Hivelist.
Top Selling Hivelist Store Products!
@risingstargame has been the start of the show on the Hivelist Store the last month! Their hats and coffee mugs seem to be the most popular!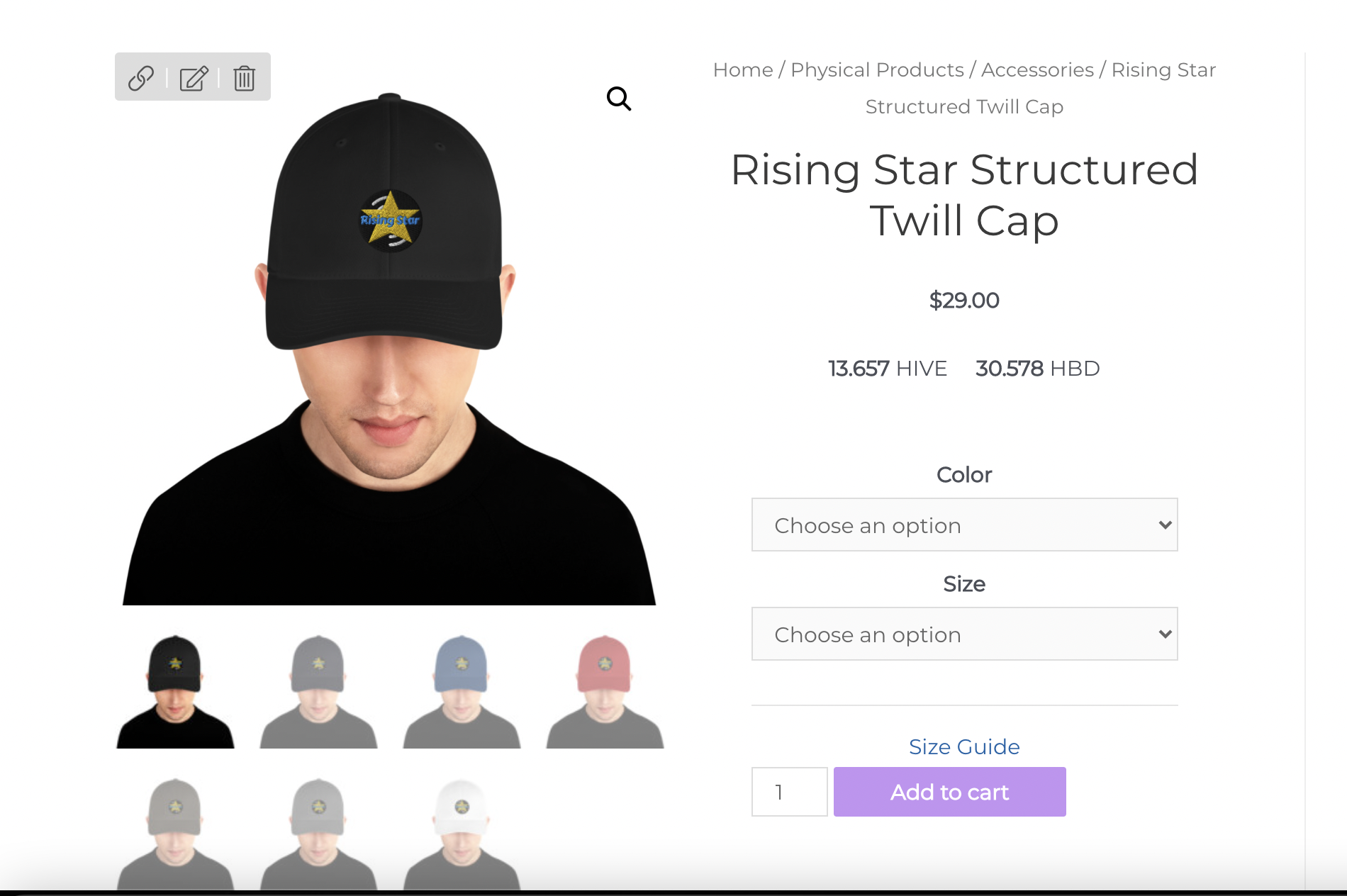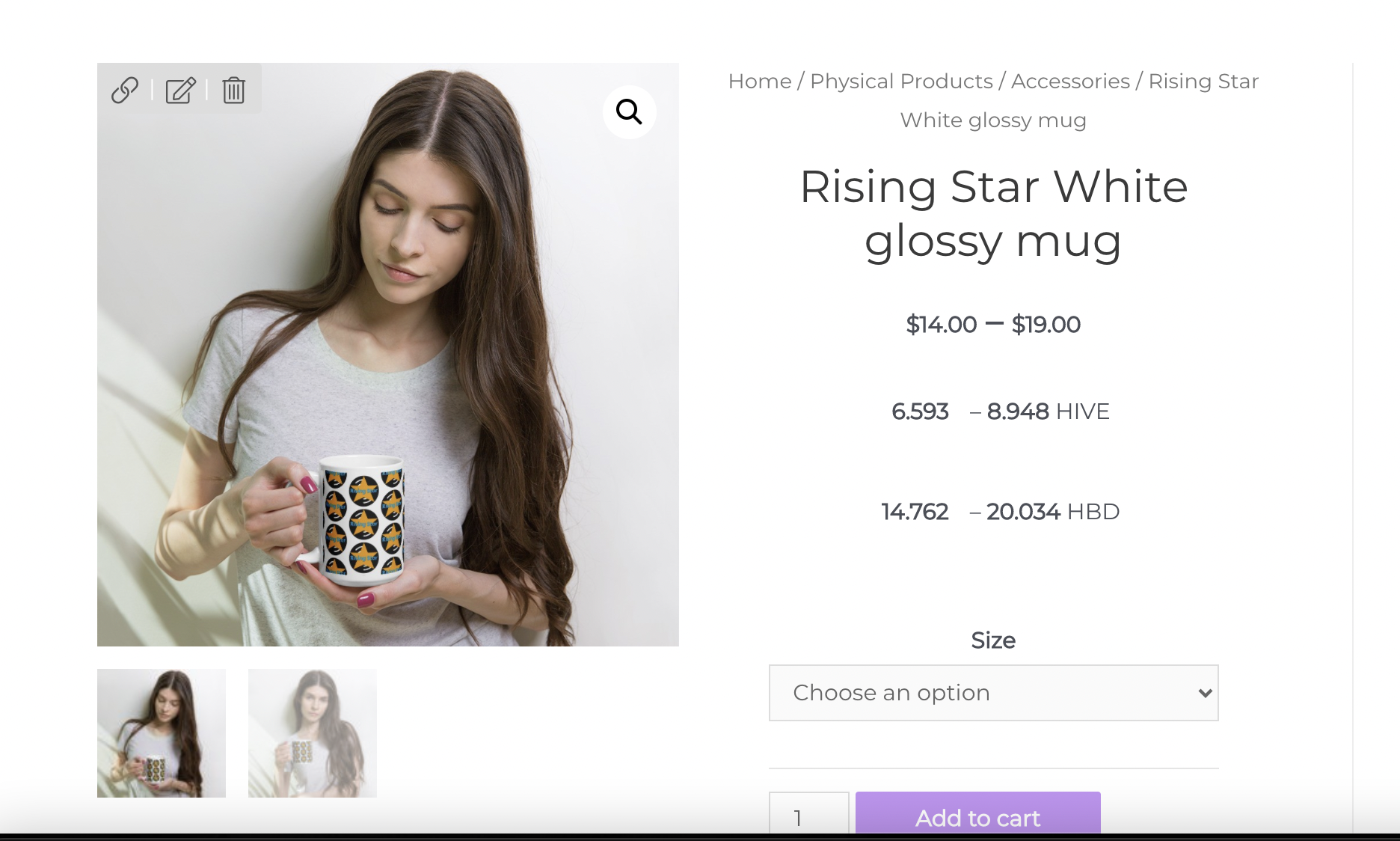 We have also been selling a few of our eBooks and have many more on the way!
We also have plans on starting a Hivelist eBook Club now that @hivepay-io has their recurring payments feature! Look for an update on this in the next week or two!
LIST Token Updates
In the last month, there have been a couple of updates with the LIST token. First, we are now favoring LIST stakers in a new way. We have changed the daily LIST rewards pool percentages. Previously, the daily LIST rewards were paying out 90% proof of brain, and 10% staking rewards. We have changed that to 70% proof of brain and 30% staking rewards.
Another update is that we have issued 1 million LIST tokens to the new distribution contract that rewards the SWAP.HIVE/WEED diesel pool! In addition to this, to balance the extra LIST that have been sent out into the market, we have BURNED 1 million LIST tokens!
Total LIST Burned To Date
To date, there have been a total of 2,175,995.467 LIST tokens burned. To remind everyone, burning of LIST tokens happens in a few ways. The first way is to promote great Hivelist posts on https://hivelist.org by going to the 3 dots on the post and promote the post.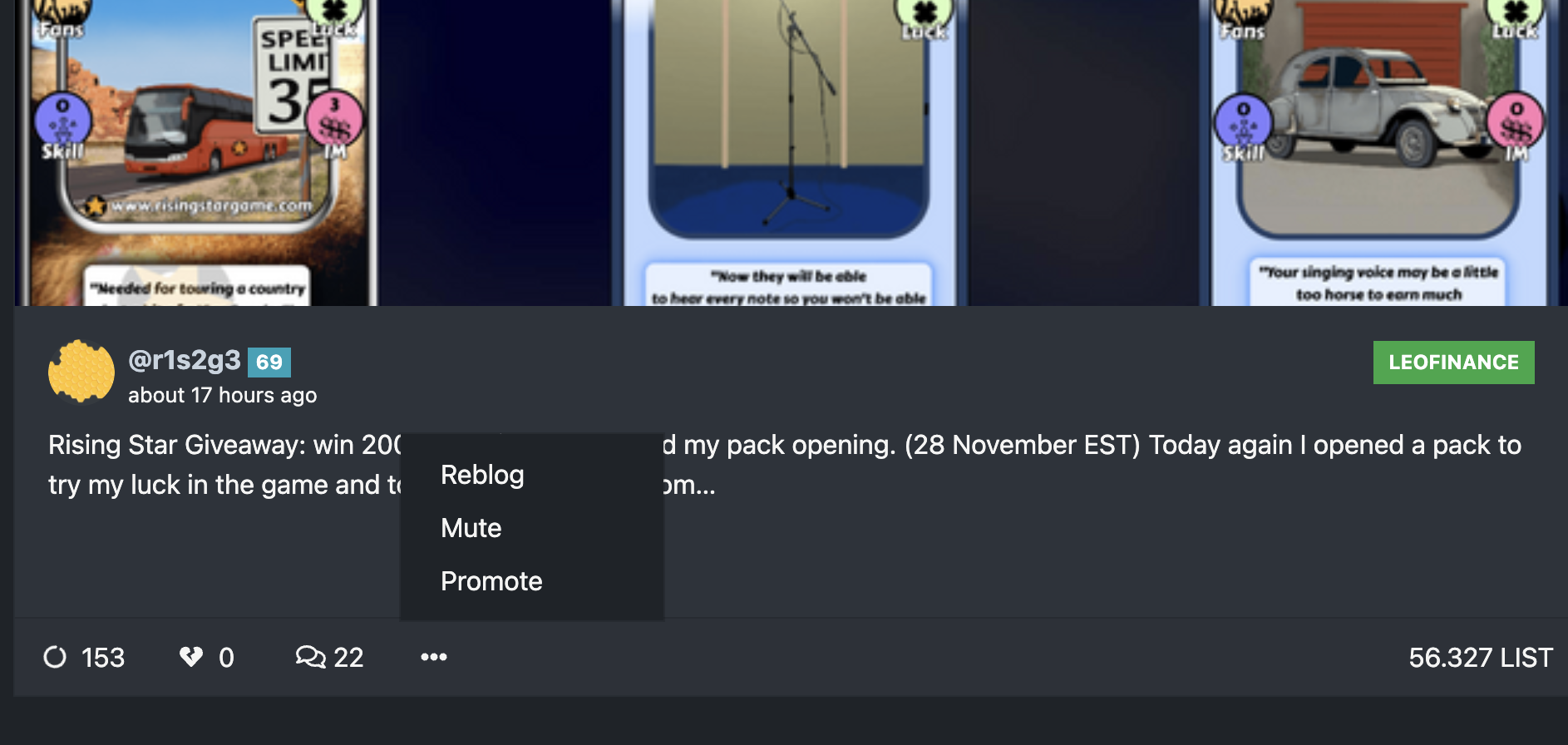 Then when you hit promote, you will see this window: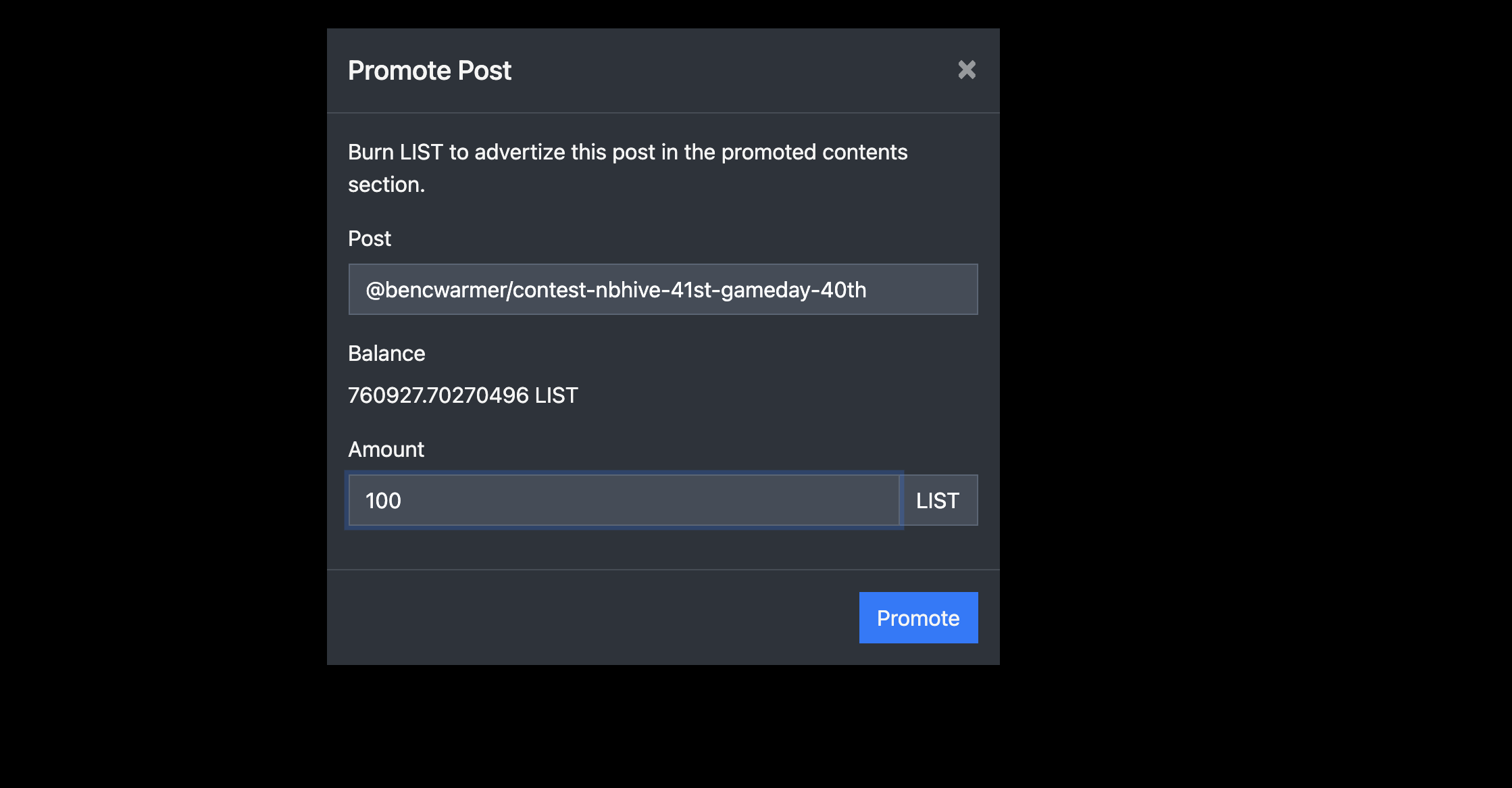 Then you can promote the post by burning what ever amount of LIST you feel the post is worth to promote! We promote posts with a minimum of 100 LIST tokens and go up from there for really good posts!
LIST Token Price Volatility
With the pump of Hive, allot of the Hive Engine tokens took a big hit and LIST was no different. Our poor diesel pool lost about half of the liquidity that was in there and there was someone, mainly an account by the name of @konvik and another account named @kobusu was dumping the LIST market hard over the weekend, yeah, I am calling y'all out...LOL... Just wanting the loyal token stakers know who is responsible for putting LIST on sale for Black Friday and Cyber Monday. It seems to have let up for now, but now would be the time to scoop up some cheap LIST if you are looking to do so!
I want to thank all those that are defending our market and to those who believe in the true fundamentals of the project and the fact that we are trying to bring a full ecommerce world to the Hive blockchain. These small microcaps can move very easily with not allot fo money, so it is important for those who believe in the project to protect the markets during these times. And again, for those that have helped defend the price action, THANK YOU!
We are working hard on bringing long term value and not being a pump and dump scheme... Just being real and transparent. This is a real business and blockchain classifieds community, not just a fly by night, money grab operation.
@thelogicaldude has tuned off his market making bot that was helping hold up the markets because we need the BEE that is staked for this purpose to try and help bring some liquidity back to the diesel pool, as well as we using some of it for marketing funds....
Marketing Campaign
We are planning on launching a small social media marketing campaign as this BEE is unstaked. We are going to focus on Facebook/Instagram post promotion as well as Twitter. We are going to start with the base level campaigns to try and spread the very small marketing budget to as many networks as possible.
We will also be holding a marketing competition that we will be launching this week to try and get a couple of really good posts to be able to promote. We will be paying a combination of LIST and COM tokens! More info coming out this week!
Hivelist Hive Engine Witness
Another way we are going to try and build a marketing fund, as well as support the Hive Engine second layer networkk, is to spin up a Hive Engine witness node in addition to @thelogicaldude 's node that he currently runs, which pays the current operational bills for all these projects. We feel that a second node for Hivelist, if we can campaign for the votes that will push it into the top 20 witnesses for Hive Engine, we can create a steady flow of income that will help pay for marketing and other expenses (@thelogicaldude is currently 13th).
We feel that with the issues that allot of crypto projects have with other social media networks and advertising platforms mistreat crypto advertisers for the most part, advertising a retail store that will also help boost sales for the many vendors that we have signed up and selling products! We hope that our marketing campaign will also help grow the Hive community by showing then that they can come and build an ecommerce business with Hivelist!
BlockTunes Partnership
We have officially partnered with @blocktunes on their project for musicians. Our role in the partnership is going to be listing music as their first outside download store source. We are also building their internal music and merchandise store that will be built in much the same fashion as the Hivelist Store!
In Conclusion
We have allot going on over here at Hivelist! We also want to thank our community members that have stepped up and volunteered to help moderate our ecommerce community and helping us warn and report people that abuse the platform. We are actively going in muting posts and accounts that are blatently abusing the #hivelist tag primarily.
I also want to thank my awesome and loyal vendors that have really helped us figure out all the little issues and details in running a global, multivendor ecommerce store.
I also want to thank our awesome LIST Staking Club members that are listed below! You guys are what makes this possible! The next update for the LIST Staking Club will be coming up this week as well!
Hope you continue to follow us as we build the next wave of ecommerce built on blockchain and accepting crypto as payments!
LIST Staking Club members:
@richardcrill
@d00k13
@uyobong
@toni.photo
@jeffjagoe
@charityball
@recording-box
@thatsweeneyguy
@crusin
@jonyoudyer
@holovision
@ganjafarmer
@djsl82
@tomlee
@badmusgreene
@lifeskills-tv
@metzli
@jongolson
@idkpdx
@invest4free
@forykw
@hivehustlers
@pixiepost
@bucipuci
@blainjones
@hivetrending
@valchiz
@adhammer
@saachi
@chubb149
@roger.remix
@jzn
@chireerocks
@bellaian
@monsterbuster
@apostlevincent
@bitandi
@steem-key
@jacuzzi
@riverflows
@hykyss
@thatcryptodave
@eonwarped
@writeandearn
@russia-btc
@ahmadmanga
@imfarhad
@billybohner
@alokkumar121
@ph1102
@phusionphil
@nobutsd1974
@glorakoth
@unorgmilitia
@unicorn-tamer
@dagger212
@hunter-yogi
@mawit07
@matheusggr
@junkfeathers
@juanmiguelsalas
@allcapsonezero
@brutalmonkey
@zellypearl
@ackza
@oswvin01
@gank
@igel2017
@saachi.list
@bahagia-arbi
@yameen
@road2nowhere
@zelensky
@elianaicgomes
@bengy
@itharagaian
@sandymeyer
@photosnap
@dibblers.dabs
@stickupboys
@scooter77
@velourex
@sciencevienna
@gamer00
@bryan-imhoff
@guurry123
@ddrfr33k
@ctpsb
@master-lamps
@chobro
@pablodare
@zeruxanime
@digital.tinkerer
@mk992039
@small1axe
@atma.love
@failingforwards
@cnps
@crypto-is-a-scam
@shmoogleosukami
@jensenart
@harpreetjanda
@swearngin
@eirik
@psimpson67
@sinistry
Keep calm and Hive on!
https://hivelist.io - main info site
https://hivelist.org - blockchain classifieds/NFTs/DEFI Pool
https://hivelist.store - multi-vendor e-commerce retail store and professional services marketplace

---
---