What's New on HiveLIST! LIST Staking Club Update, New Store Items, and Staking Reward Updates!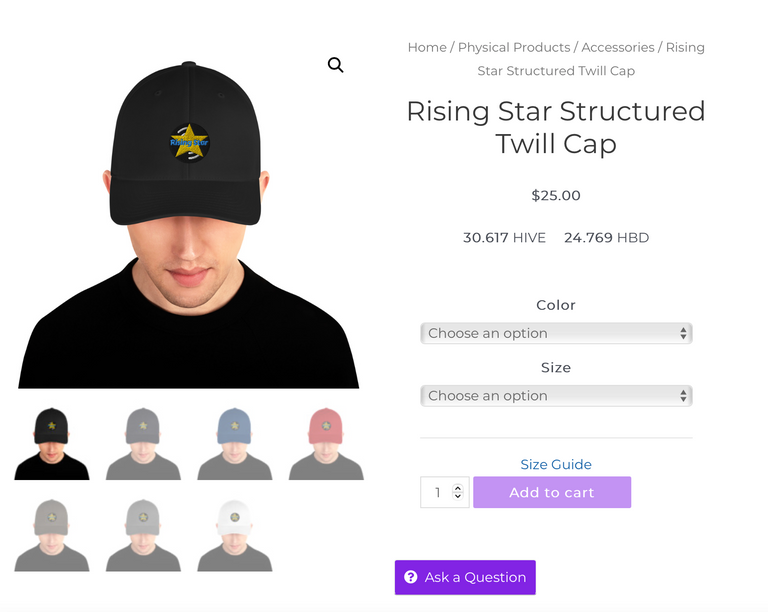 Hello everyone! So here is the LIST Staking club update, but first we are going to highlight some new items that have been posted on the Hivelist Store!
First @risingstargame now has some really nice flex fit hats with their awesome logo! There are several colors to choose from, but black is our favorite!
https://hivelist.store/product/rising-star-structured-twill-cap/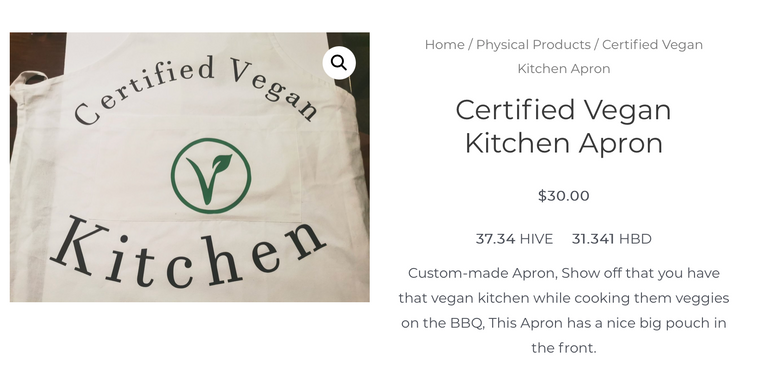 Next, we have our newest vendor, @skybuds420 and his new line of vegan clothing! This is a cool vegan apron featured for those who love to cook without meat! Can make a great Christmas present or just an anytime gift!
https://hivelist.store/product/certified-vegan-kitchen-apron/
Speaking of gifts, don't forget that the Hivelist Store now offers in store gift cards! So if you don't know what to order for your friends and family for the holidays but want to take some profit and spend some of your crypto gains, then pick them up some Hivelist store gift cards!
https://hivelist.store/product-category/gift-cards/

LIST Staking Reward Changes
Recently the decision was made to change the mechanics of the LIST token slightly to reward stake holders a bit more. So not only do you have the chance to enter the LIST staking club to get in store discounts, but you are now getting 30% of the daily LIST rewards pool!
Previously, the rewards were set to disperse to 90% proof of brain, meaning posts and curation got 90% of the daily rewards pool and the remaining 10% went to stake holders. Well that has now changed to 70% proof of brain and 30% staking rewards! So we are rewarding those who like to hold and support projects passively! This change has already taken affect and has been running for a few days at these levels.
The LIST Diesel Pool is growing!

So as you can see, our little LIST Defi diesel pool is starting to grow!
We are at nearly $4k USD worth of liquidity in the pool and is growing a little bit every day!
I know some of you have been unstaking to delegate to the pool, and that's cool, I appreciate the support in all areas!
The rewards for the LIST pool is about to grow as well! In the last @hivehustlers update, I talked about the changes coming to the COM distribution and with that we will be doubling the amount of COM earnings that will be in the rewards pool! At the same time, we are going to increase the LIST rewards by another 50%! Just trying to make things more attractive!
Honestly, defi swap pools are so much better than the traditional order books, sure you may not be able to put in limit orders, but it is a great way to quickly swap tokens!
LIST Staking Club Update
So as I talked about in the last section, there were some unstaking to use for the rewards pool, then there were some that just unstaked and sold. So those people are no longer in the club and their coupon codes have been revoked. Some of you got downgraded coupon codes due to the change in stake.
All new coupon codes have been sent via encrypted Hive transaction which you will need to open in Keychain to see the transaction properly.
Some were sent codes via Discord...
So here are the newest members of the LIST Staking Club and those who have upgraded their stake and received upgraded coupon codes to the Hivelist Store!
New Members
@atma.love - 10%
@failingforwards -5%
@cnps - 5%
@crypto-is-a-scam - 5%
@shmoogleosukami - 5%
@jensenart - 5%
@harpreetjanda - 5%
@swearngin - 5%
@eirik - 5%
@psimpson67 - 5%
@sinistry - 5%
Updates
@saachi.list - 20% - Part of the deal for his CTP delegation to HH
@forykw - 10%
@dibblers.dabs - 10%
@guurry123 - 10%
@master-lamps - 10%
All LIST Staking Club members are listed below! If your name is not on here, you should come join the cool kids and come shopping with a discount on the newest ecommerce store for the future!
LIST STAKING CLUB MEMBERS (not counting this account or the founder's account, @thelogicaldude):
@richardcrill
@d00k13
@uyobong
@toni.photo
@jeffjagoe
@charityball
@recording-box
@thatsweeneyguy
@crusin
@jonyoudyer
@holovision
@ganjafarmer
@djsl82
@tomlee
@badmusgreene
@lifeskills-tv
@metzli
@jongolson
@idkpdx
@invest4free
@forykw
@hivehustlers
@pixiepost
@bucipuci
@blainjones
@hivetrending
@valchiz
@adhammer
@saachi
@chubb149
@roger.remix
@jzn
@chireerocks
@bellaian
@monsterbuster
@apostlevincent
@bitandi
@steem-key
@jacuzzi
@riverflows
@hykyss
@thatcryptodave
@eonwarped
@writeandearn
@russia-btc
@ahmadmanga
@imfarhad
@billybohner
@alokkumar121
@ph1102
@phusionphil
@nobutsd1974
@glorakoth
@unorgmilitia
@unicorn-tamer
@dagger212
@hunter-yogi
@mawit07
@matheusggr
@junkfeathers
@juanmiguelsalas
@allcapsonezero
@brutalmonkey
@zellypearl
@ackza
@oswvin01
@gank
@igel2017
@saachi.list
@bahagia-arbi
@yameen
@road2nowhere
@zelensky
@elianaicgomes
@bengy
@itharagaian
@sandymeyer
@photosnap
@dibblers.dabs
@stickupboys
@scooter77
@velourex
@sciencevienna
@gamer00
@bryan-imhoff
@guurry123
@ddrfr33k
@ctpsb
@master-lamps
@chobro
@pablodare
@zeruxanime
@digital.tinkerer
@mk992039
@small1axe
I just want to thank each and every one of you for your support to help this project grow in the last year and a half! It has been an amazing journey and really only in the beginning stages!
Keep calm and Hive on!
https://hivelist.io - main info site
https://hivelist.org - blockchain classifieds/NFTs/DEFI Pool
https://hivelist.store - multi-vendor e-commerce retail store and professional services marketplace

---
---