Concurso RECREANDO LA MODA "Stranger Things y Años 80" (Esp/Eng)
---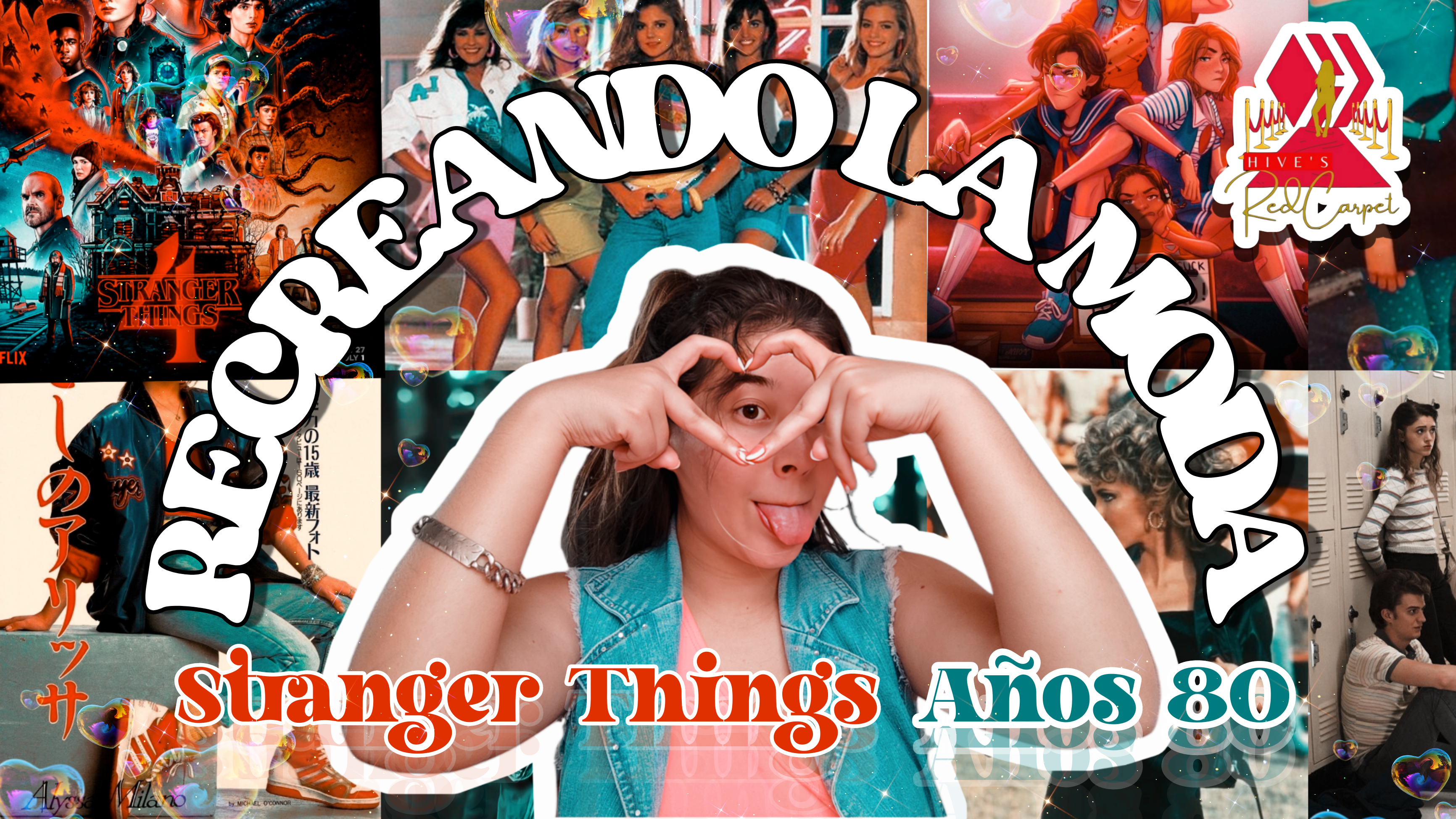 Recreating fashion: Stranger Things and the 80s | Cover made in PicsArt.
Portada hecha en PicsArt.
Welcome!
A cordial greeting to all our fellow fashionistas, today I present the new community initiative
Hive's Red Carpet
, for greater agility, I will leave you the parts of the video:
Show start: 00:12
The initiative: 00:27
Why we merged Stranger Things with the 80s: 00:42
How can you participate: 00:47
An example of what you can do: 1:05
Remember our rules:
No spam.
Posts in your language, as long as you make an English translation.
Posts that do not follow the rules will be muted.
Post with more than 500 words in one language, 1000 in two languages.
The length of the video can be as you wish, as long as the effort is seen.
ZERO PLAGIARISM
From now on, you can participate in different ways, recreating costumes, talking about a person's style or drawing a sketch of a particular outfit.
Invite two (02) people in your participation for greater enjoyment.
Reblog this post and share your post on twitter with the following tags: #Hiveredcarpet and #Hivefashion
Place
#hiveredcarpet
as the first tag, other suggested tags
#fashion
#outfit
#style

OUR RED CARPET IS LAID OUT TO SEE YOU ON THE PARADE AND SHOW THE WORLD THAT YOU GIVE YOUR BEST STYLE.
PRIZE First Place 4 HBD Second Place 2 HBD Third Place 1 HBD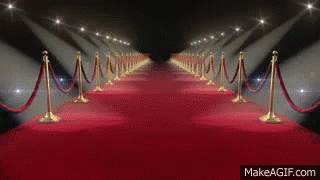 IT'S TIME TO SHINE!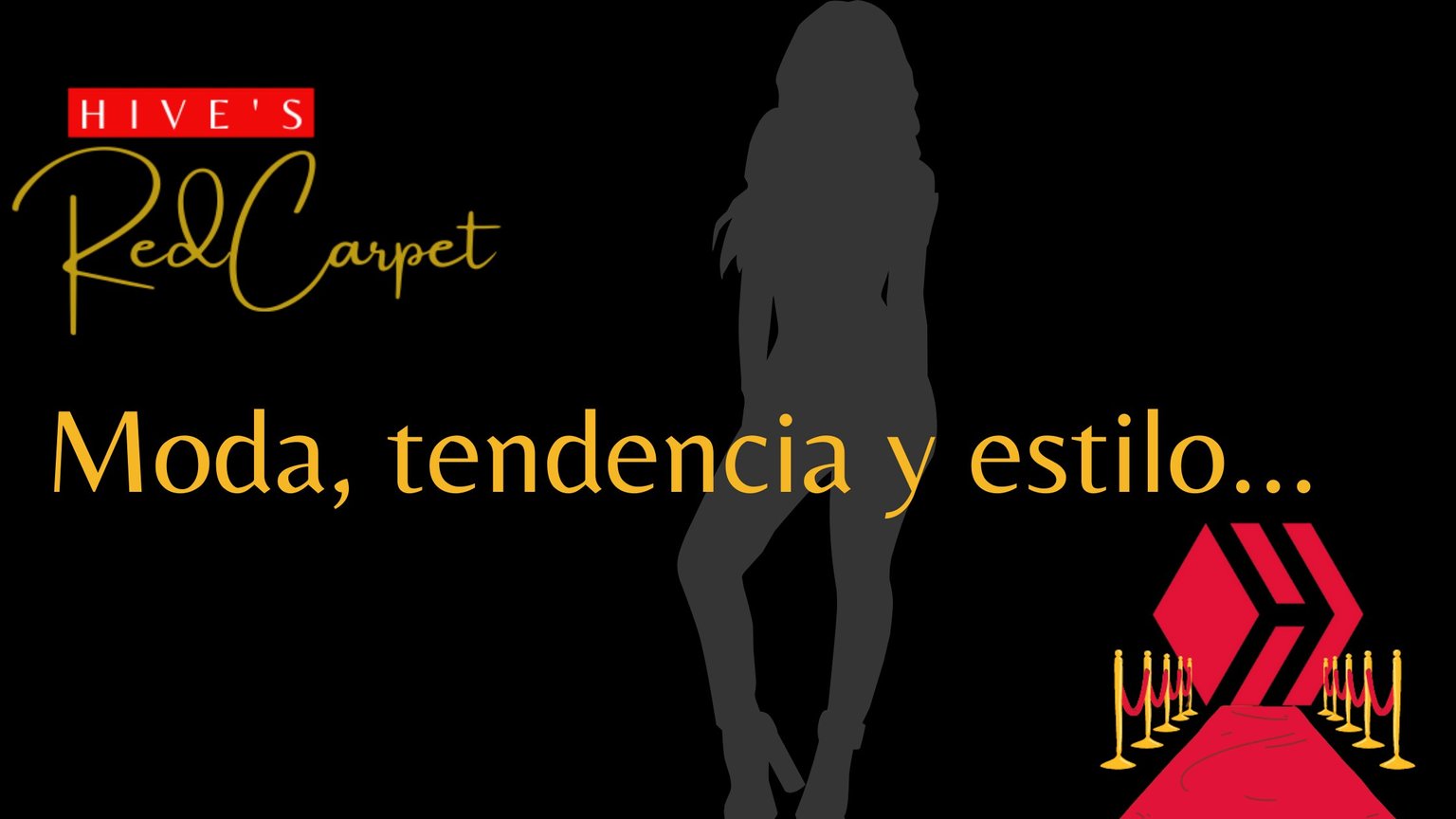 Music: Épicos 80s (Sin copyright)

¡Bienvenidos!
Un saludo cordial a todos nuestros compañeros fashionistas, el día de hoy presento la nueva iniciativa de la comunidad
Hive's Red Carpet
, para mayor agilidad, les dejaré las partes del video:
Inicio de presentación: 00:12
La iniciativa: 00:27
Por qué unimos Stranger Things con los años 80: 00:42
Cómo puedes participar: 00:47
Un ejemplo de lo que puedes hacer: 1:05
Recuerda nuestras normas:
No Spam.
Posts en tu idioma, siempre y cuando hagas una traducción al inglés.
Los posts que no cumplan las reglas serán silenciados.
Post con más de 500 palabras en un idioma, 1000 en dos idiomas.
La duración del video puede ser como tú desees, siempre y cuando se vea el esfuerzo.
CERO PLAGIO
A partir de ahora, puedes participar de diferentes maneras, recreando vestuarios, hablar del estilo de una persona o dibujando un boceto de un outfit en particular.
Invita a dos (02) personas en tu participación para mayor disfrute.
Rebloguea este post y comparte tu post en twitter con las siguientes etiquetas: #Hiveredcarpet y #Hivefashion
Coloca como primera etiqueta
#hiveredcarpet
, otras etiquetas sugeridas
#fashion
#outfit
#style
PREMIOS
1er Lugar 4 HBD 2do Lugar 2 HBD 3er Lugar 1 HBD

NUESTRA ALFOMBRA ROJA ESTÁ TENDIDA PARA VERTE DESFILE Y DEMUESTRA AL MUNDO QUE DAS TU MEJOR ESTILO.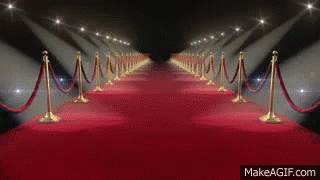 ¡ES TIEMPO DE BRILLAR!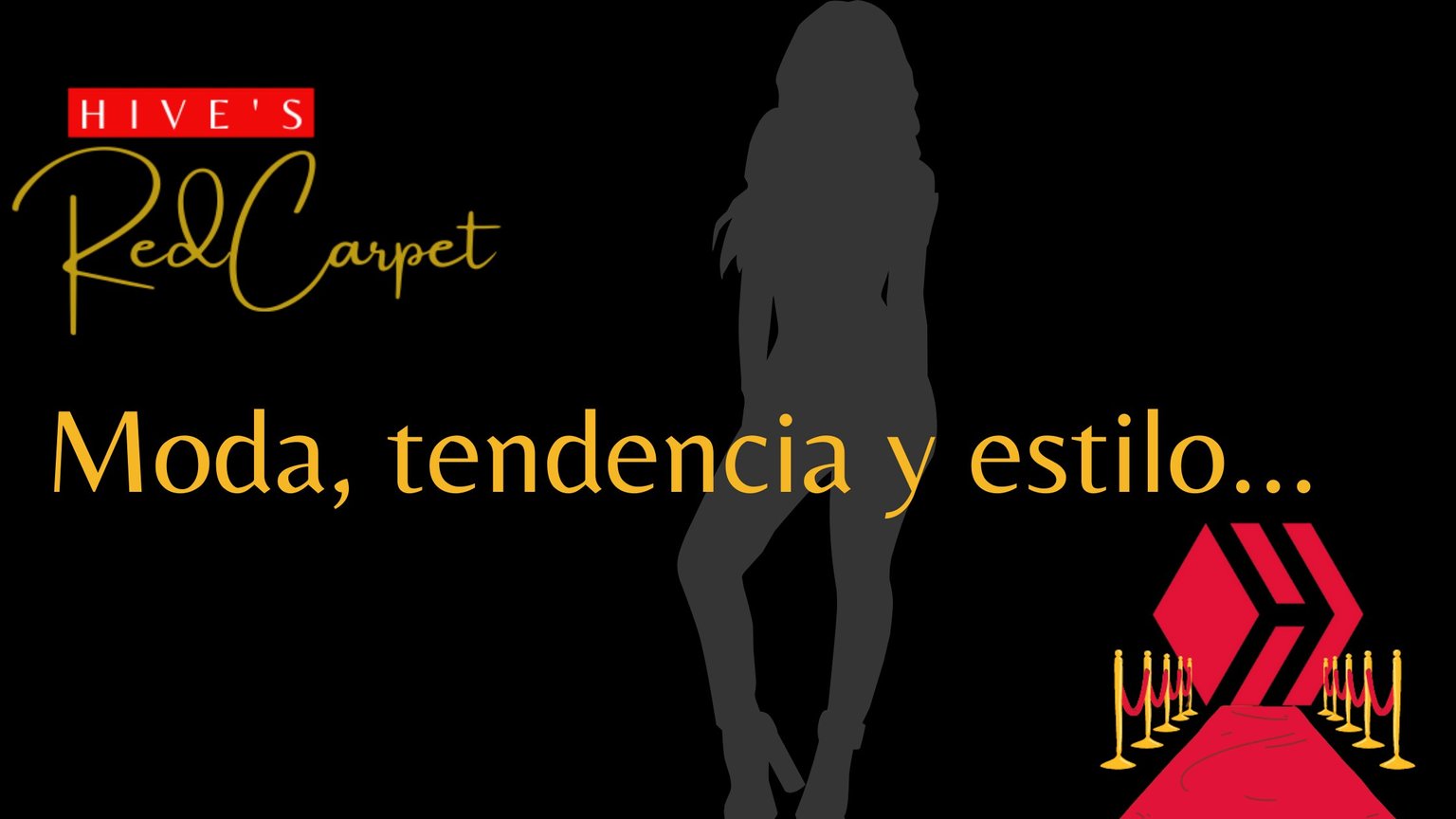 Música: Épicos 80s (Sin copyright)
---
▶️ 3Speak
---
---