Skyweaver - A Week's Journal Progress - Day 5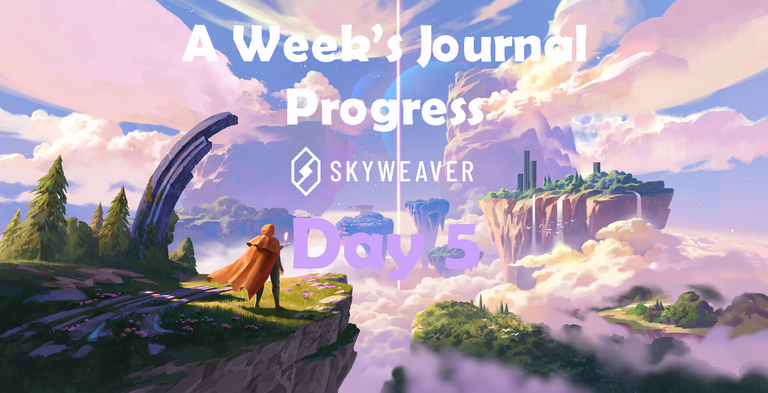 Hey guys, another day of A Week's Journal Progress on Skyweaver, and to be honest today wasn't much progress at all.
Scholar seems to be a much tougher wall to surpass than previously ranks, and I also dedicated a lot of today's time to Gods Unchained today.
So, although not very exciting we need to keep the accounting of the journey.
Here are the numbers for today.
Day 5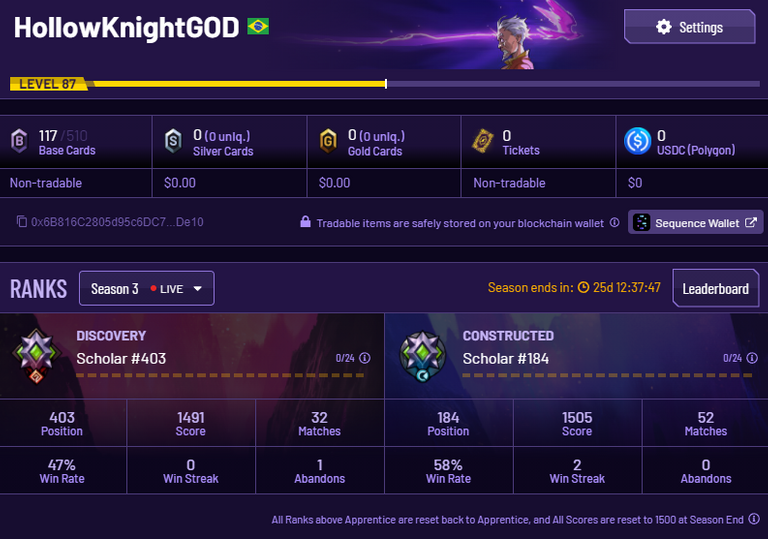 I reached LVL 87, still in Scholar Rank for both Discovery and Constrcuted Ranked. Unlocked 117/510 Base Cards, which is ~23% of the goal completed!
Although a very light step, still a step in the right direction and tomorrow I'll bring better results with another gameplay video for you guys.
Thanks for Reading!

Start your Splinterlands Journey today!

If you enjoyed the content and wanna follow along I'd be very honored to have you, and you can always check my latest posts here:
---
---