Tips and Tricks - Speed in Rule Set -- A devastating concept!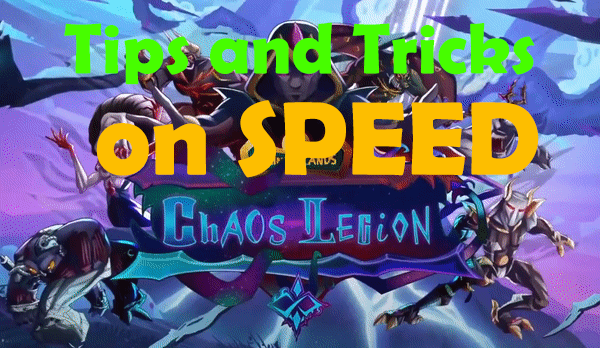 Missing Chance and Speed
If you take into account the lower leagues from Novice to Silver, you'll see that Speed and Missing chance do not play a major role into battles. As soon as you reach Gold, and especially the Diamond/Champion division, you'll realize that not paying the necessary attention to speed and the abilities related to missing chance (Dodge, Flying and Blind) will doom your existence on those playing fields.
There are special circumstances where Speed is king.

Spreading Fury Rule Set (Enrage)
---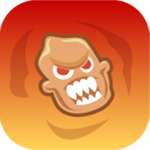 Enrage multiply your Melee attack and Speed by 1.5, always rounding up, and that makes Speed a very important feature of any battle with the Spreading Fury rule set.
This is a battle against @switcheroo5, and take a look at what happened in this one.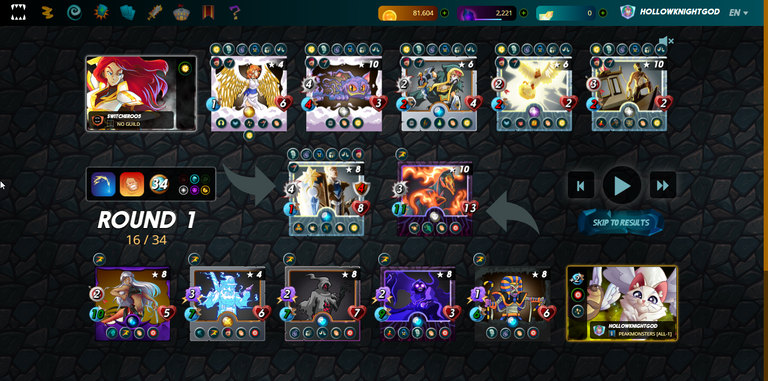 Switcheroo chose not to play any monsters with the Slow or Swiftness ability, and as a result he struggled against my team which was stacked with speed from the Kitty + 2 Swiftness monsters + 2 Slow monsters. The result is a battle where his team is almost all playing with 1 Speed, against my team buffed with + 4 Speed, + Blind from the Spirit Miner, and notice that I haven't take any damage yet, and as soon as I take my speed will be multiplied 1.5 times.
This is my backline monster after taking damage: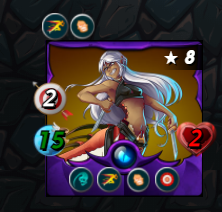 In this one against @periods, we have a similar situation with some significant differences. First one is that this match has Earthquake, so non-flying monsters take damage every round, and although that can be a bad thing most times, you can definitely use this in your favor to activate the Enrage ability of some of your monsters. But what ended this battle pretty quickly was the fact that he played Sea Monsters in the first position, and you should always take care with monsters that reflect damage in battles with Spreading Fury.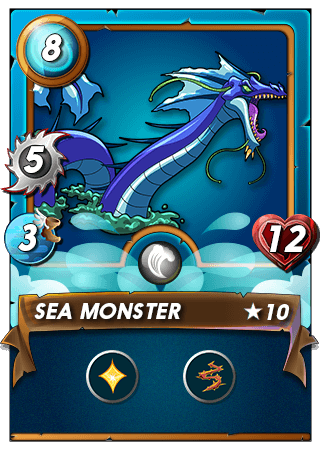 As my Nightmare hits the Sea Monster, it gets enraged and nobody ever touchs him ever again. With an absurd 17 SPEED and Phasing, it dodges every single attack in this battle.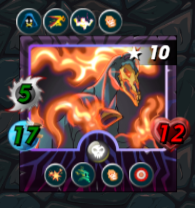 Let's take a look at another very interesting rule set where Speed is a necessity.

Explosive Weaponry (Blast)
---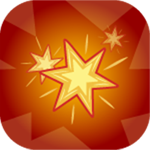 Blast deals half of your damage to the adjacent units, always rounding up the adjacent damage. The whole structure of monsters and how they are meant to intereact with each other is not meant to account for the overwhelming amount of damage that a battle with Explosive Weaponry provides. I have yet to come across a line up that can actually tank every monster attacking with the Blast ability.
That pretty much means that the first attacker will almost certainly win, if they have enough damage to capitalize on that.
In this battle against @Johannx we both played speed, but I relied heavily on it, and it paid back.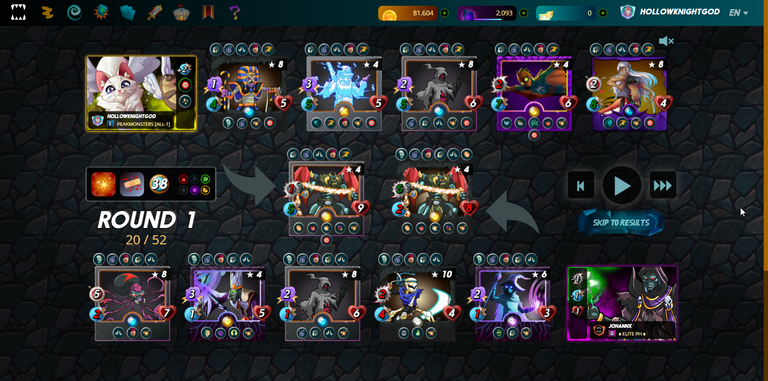 There's just not many monsters that can stand in the second position taking so much damage, and eventually the whole team falls appart. The decisive factor in these matches is not only that you will have the first barrage of attacks, but you'll probably have the second barrage of attacks first too, and no matter what composition, even if you survive the first you'll surely fall to the second.
Here's a second example of the same rule set, being played with the same fundamental mind set. Focus on speed, and let the rest speak for itself.
Thanks for Reading!

Start today your Splinterlands Journey

If you enjoyed the content and wanna follow along I'd be very honored to have you.
If you're interested in my content, here are some of my latest posts:
---
---