A trip to Musselburgh Racecourse - and coming home a winner due to the influence of Matilda !

My Dad, a friend, and I went to Musselburgh Races yesterday. My Dad loves the horses, and often likes to go when he visits, so we made a day out of it !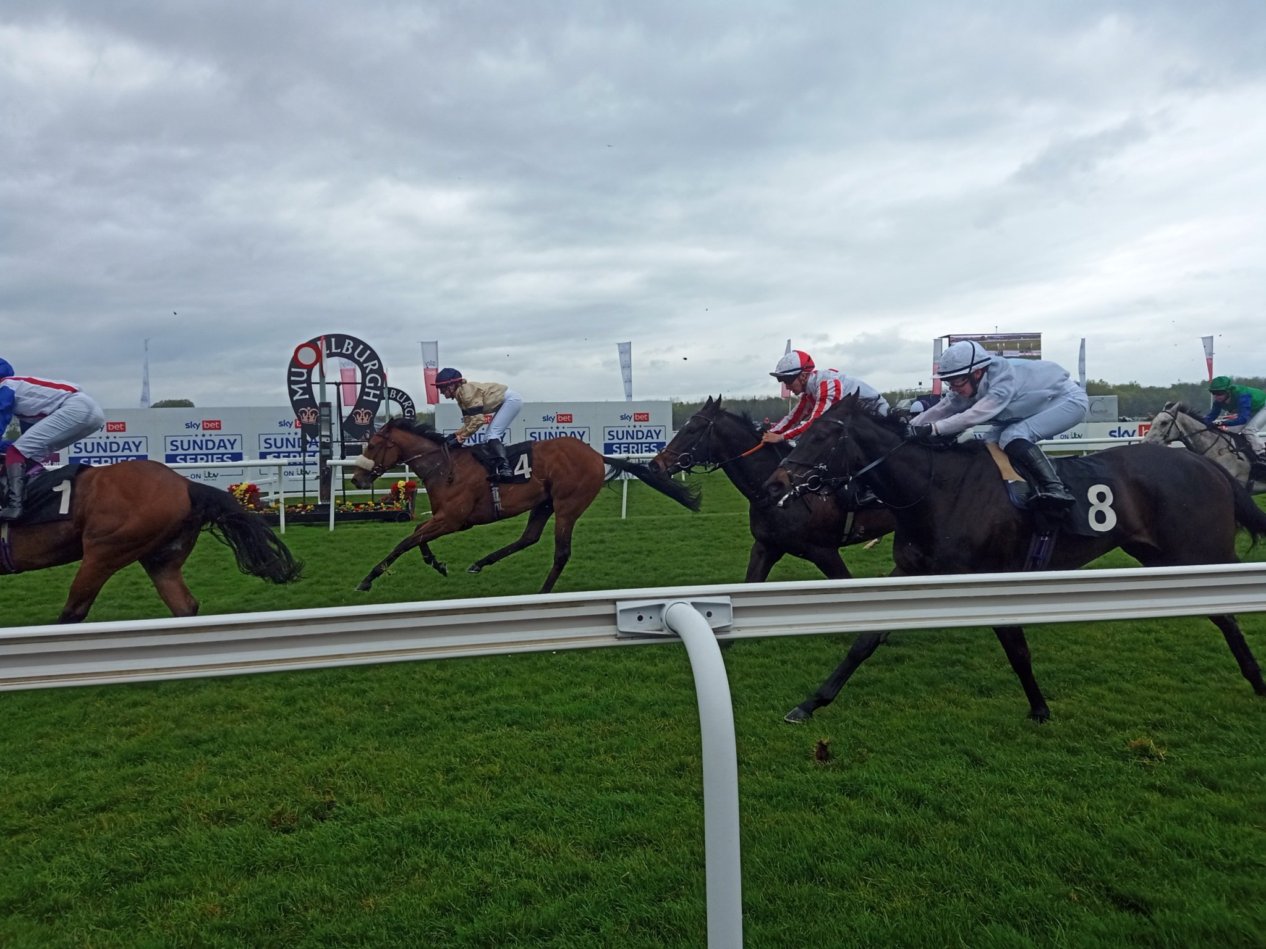 The racecourse is just on the edge of Edinburgh, and only one bus ride away from where I live - so its fairly easy to get to. We go once or twice a year, and its a nice day out !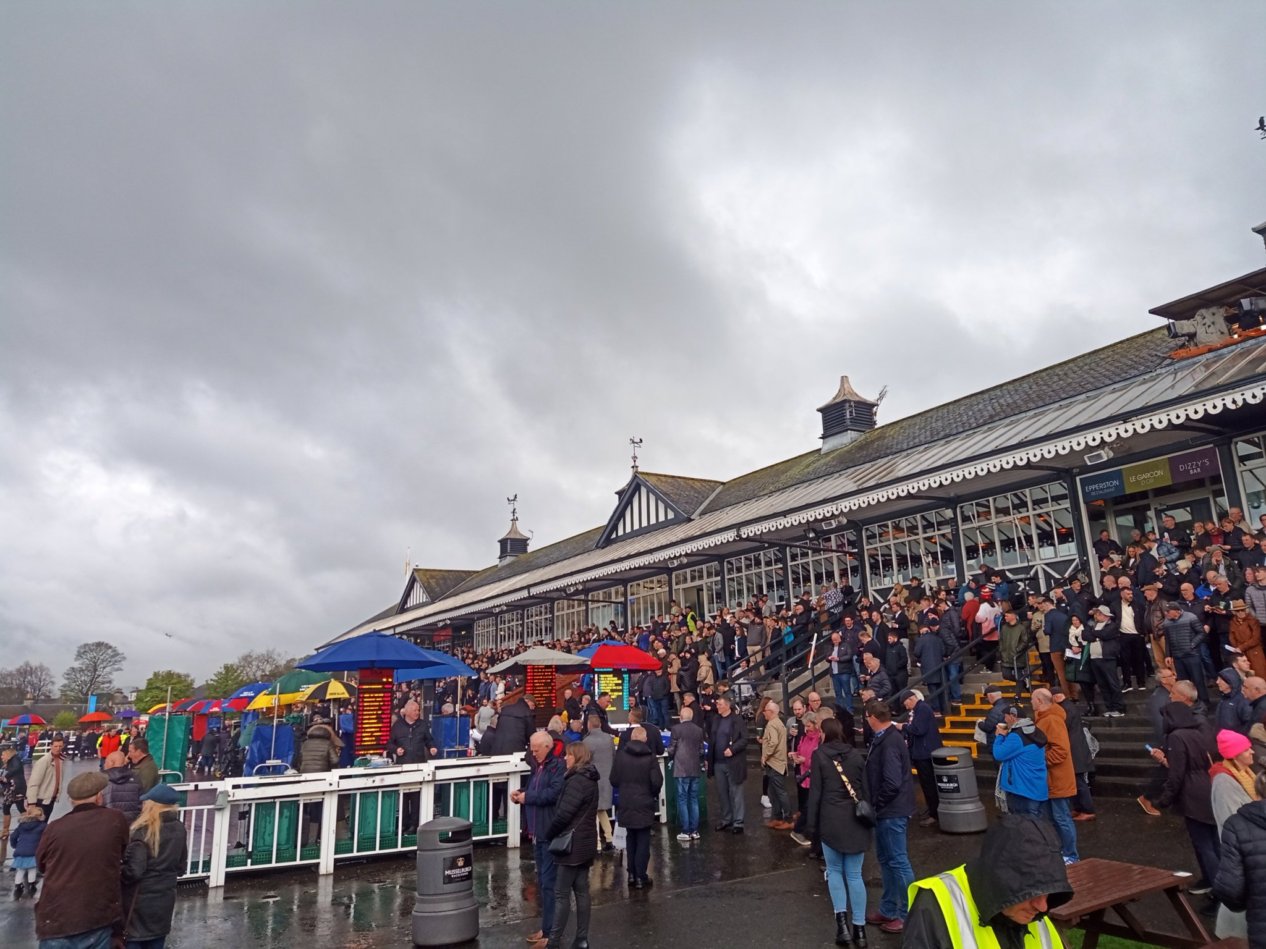 Its a smallish racecourse, but still gets a good few thousand people on an average meeting, and more on some of the bigger ones like ladies day. Yesterday was a fairly standard meeting, apart from all of the races being televised live. You can just see the TV cameras in the top right of the pic where they have a hatch in the roof to shoot from.
I dont follow horse racing, nor study the form, unlike my dad and my friend Frank who was with us. However, I do find it really interesting betting with the bookies at the track side. You can see them in the pic above (under the umbrellas - it was raining !). They are all independent bookmakers, and they offer their own prices live. So once you pick your horse, you have to look at their boards, which show all the horses running, and their prices, and try to find the one with the best odds for the horse you want to bet on.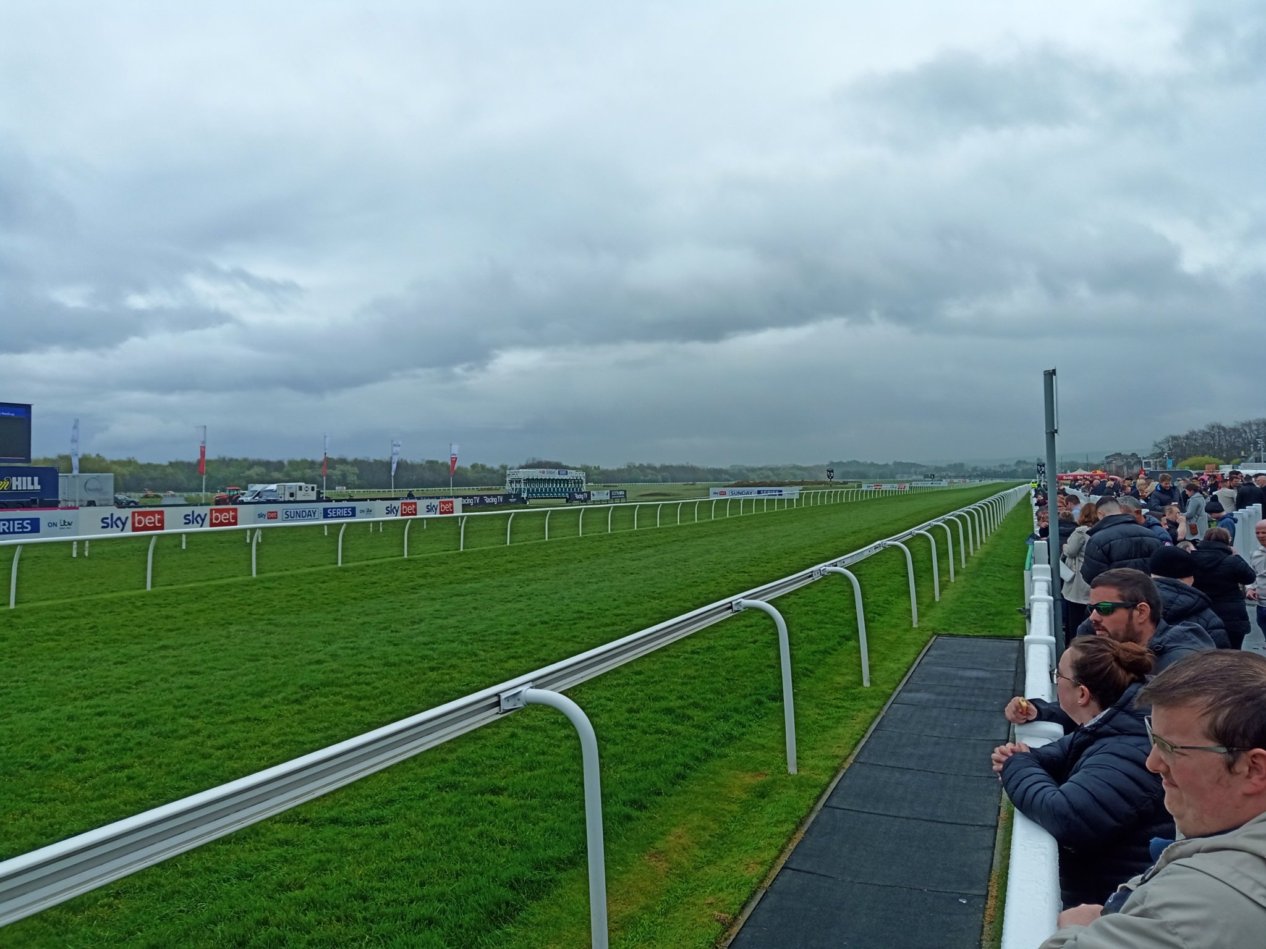 As said, I know nothing about horse racing and simply pick them by their name. I normally take a set amount to bet (£10 per race) and am prepared to loose that, and call it a good day out ! I normally do get some kind of return (I will usually get atleast one horse that will come in first, second or third).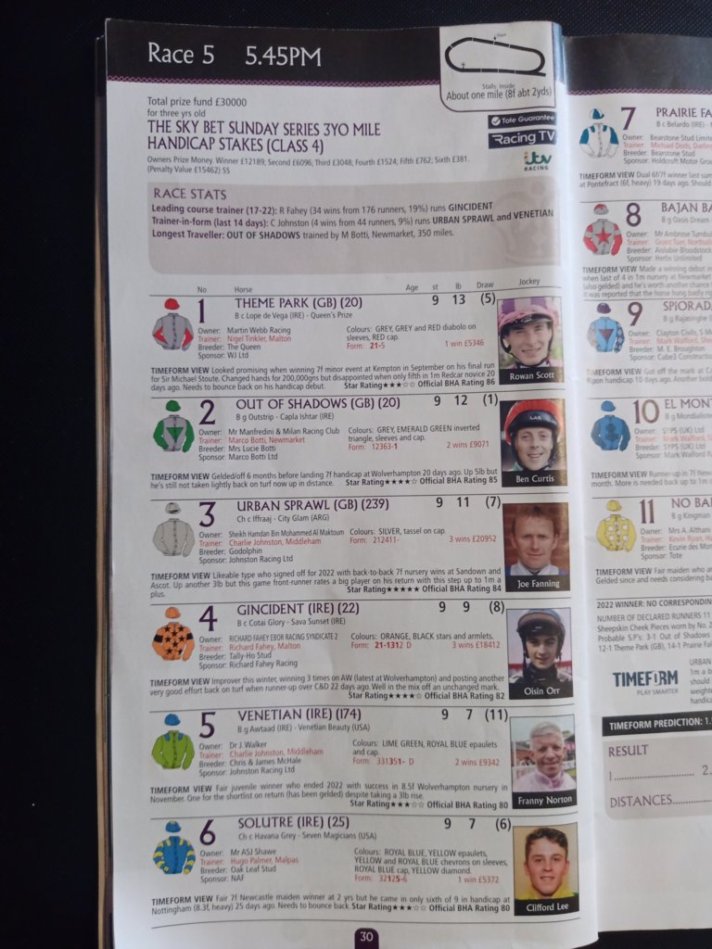 By the end of the 4th race yesterday (out of 7), I had won nothing, and was looking for some divine inspiration for race 5, when all of a sudden it was staring at me right in the face. Horse number 4, Gincident - Matilda's favourite tipple @tengolotodo. It had to be a sign ! Plus that jockey, Oisin Orr, had already done pretty well in the previous races.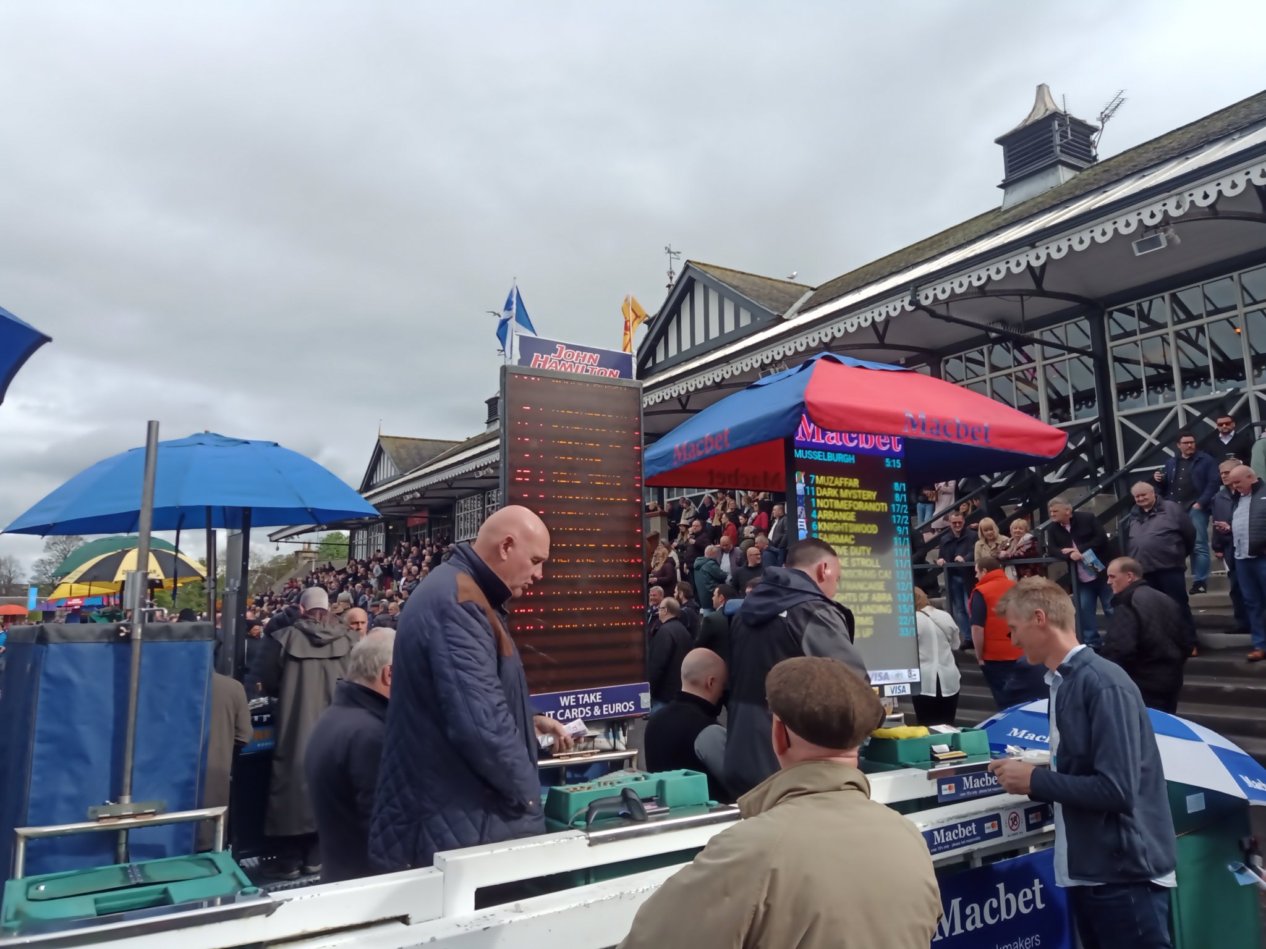 So I put my standard bet on it, and also fancied the horse that my Dad picked (number 3 - Urban Sprawl) so did an extra bet for just £2 called a forecast, where you have to guess which horses will come in first and second. And they came in ! I got about £31 for Gincident coming in 1st and a further £23 for guessing 1st and 2nd with the forecast bet - beauty !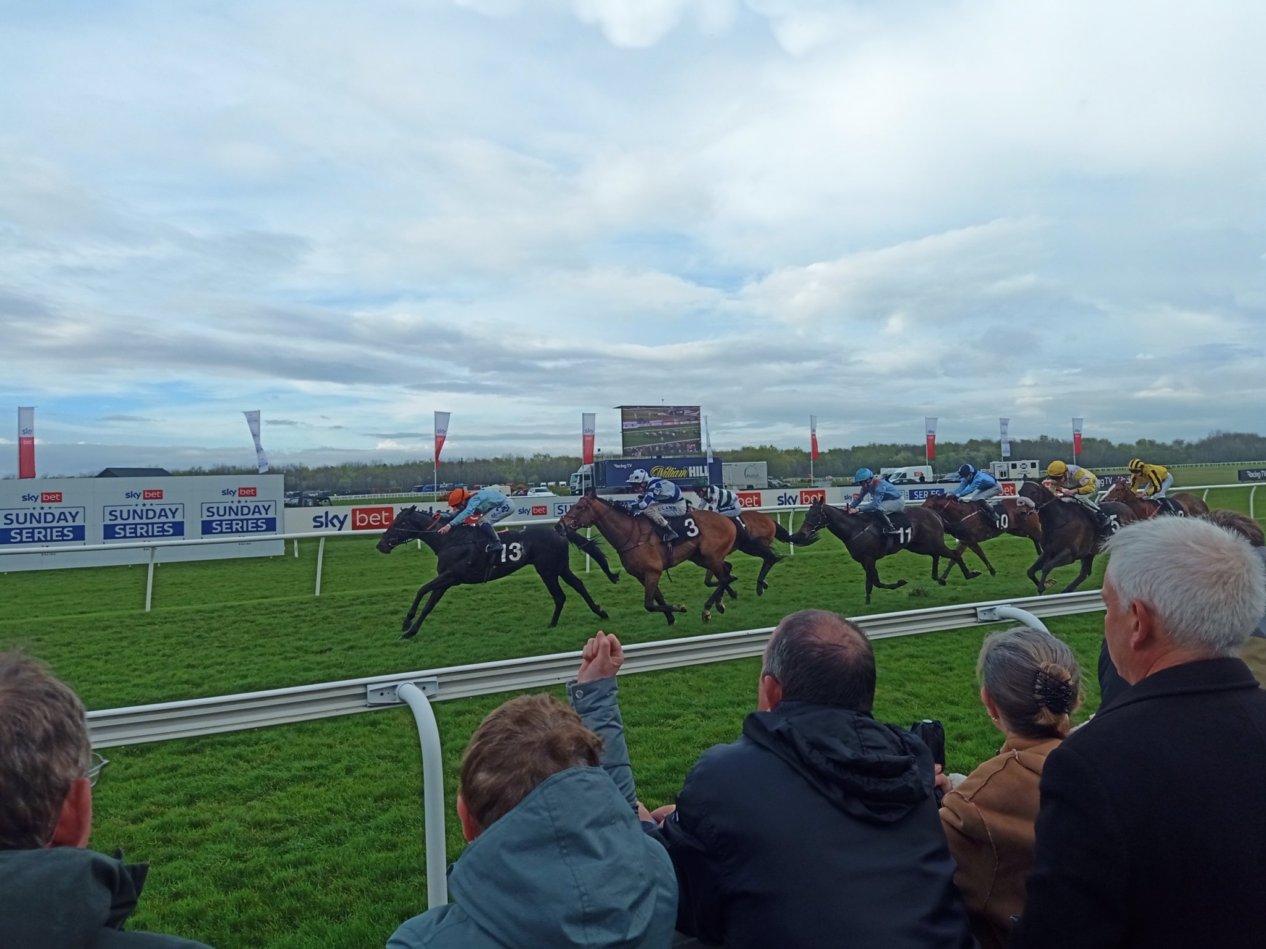 Sticking with the theme of alcohol, I picked 'On a session' in race 6, and won again - £40 this time. In Scotland, On a session' means a day out drinking ! So that was it, I had cracked the horses - pick one with an alcohol related themed name !!!
I lost in the 7th race, but on the whole I was up after a day at the races - first time ever !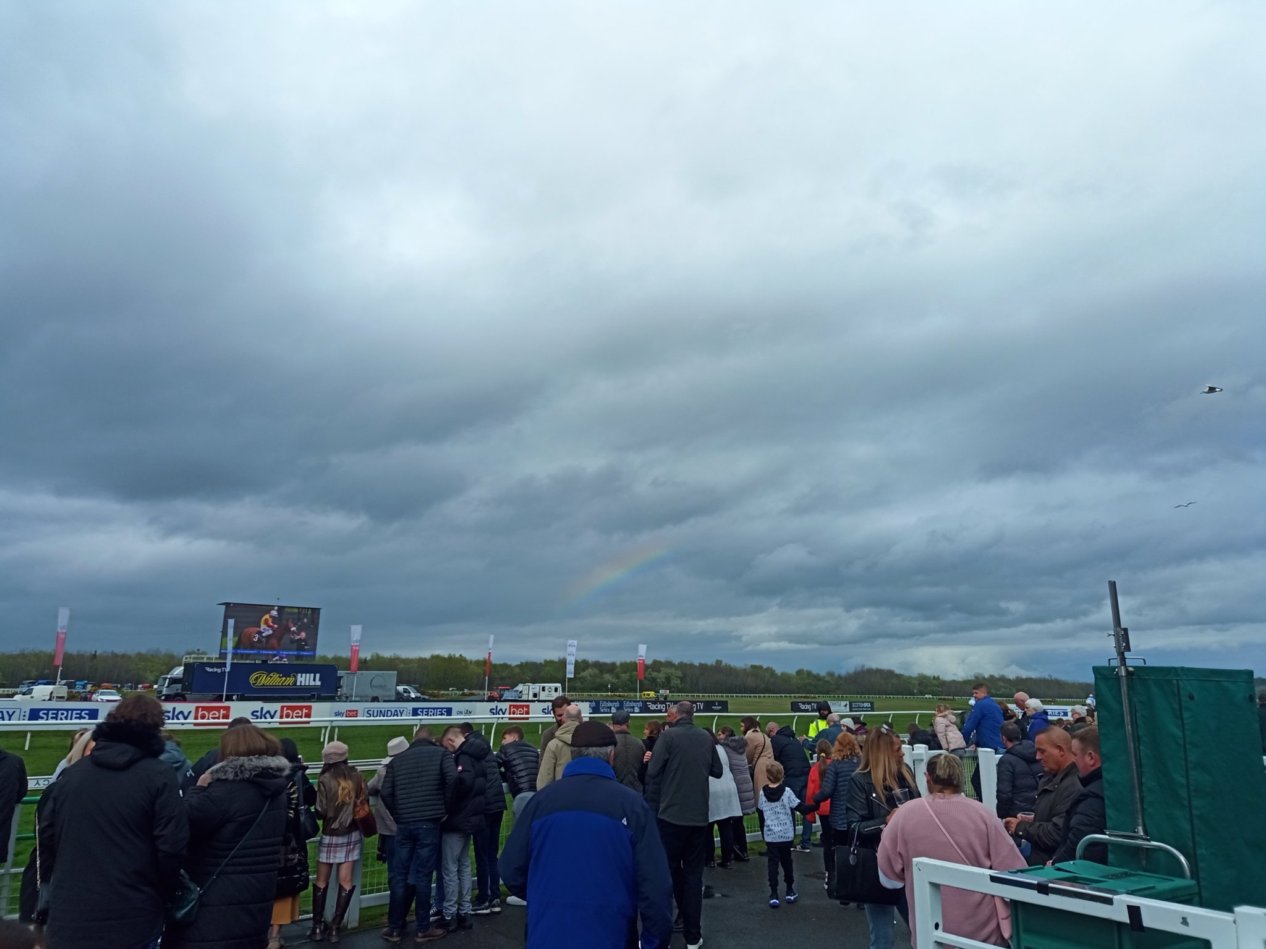 And just as I hit my winning spree, the rain stopped and a wee rainbow came out - pointing to the fabled pot of gold ! You can just about see it in the pic above !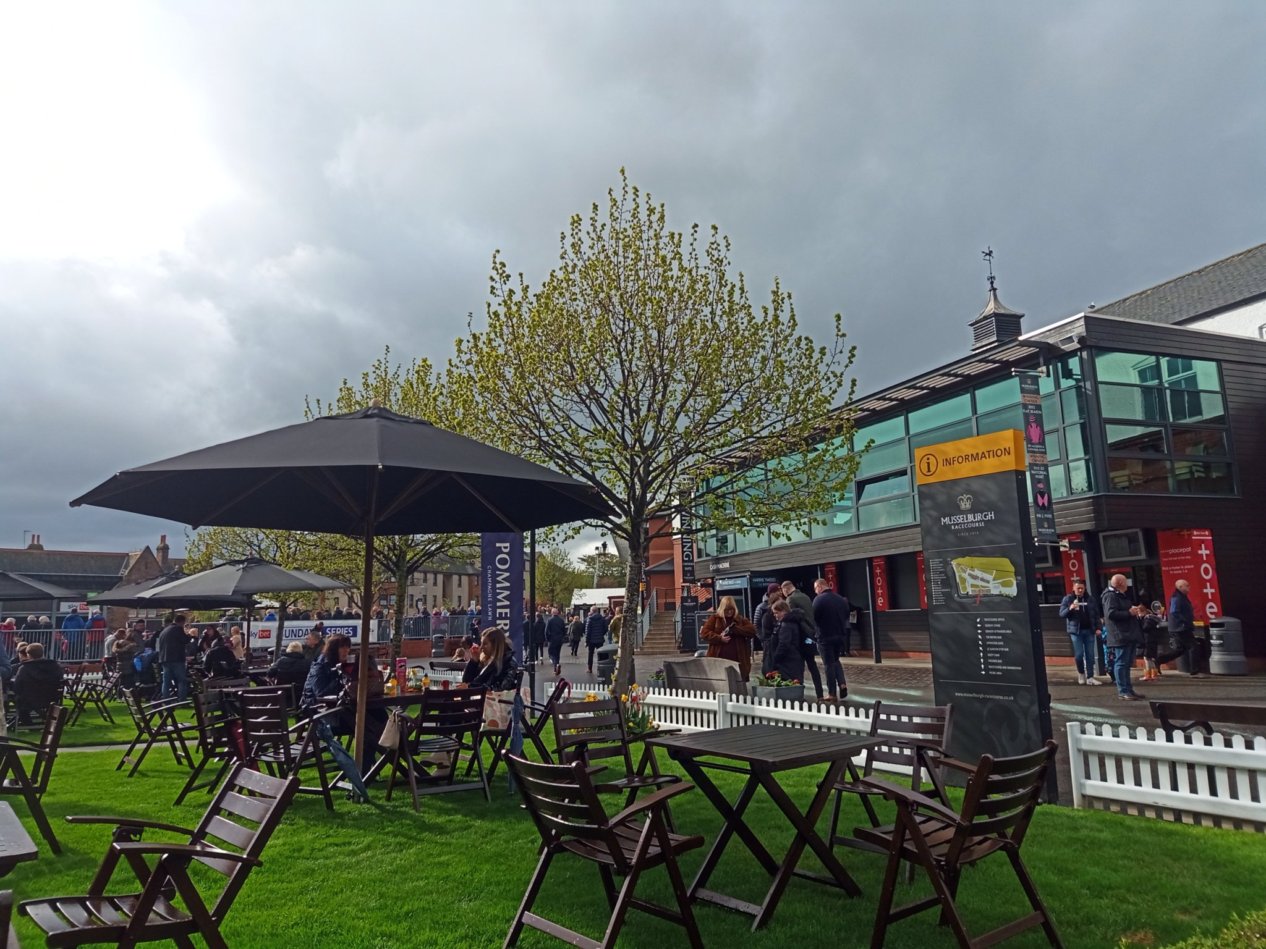 So we had quite a nice day out at this lovely wee race course, and it was great to spend some time with my Dad.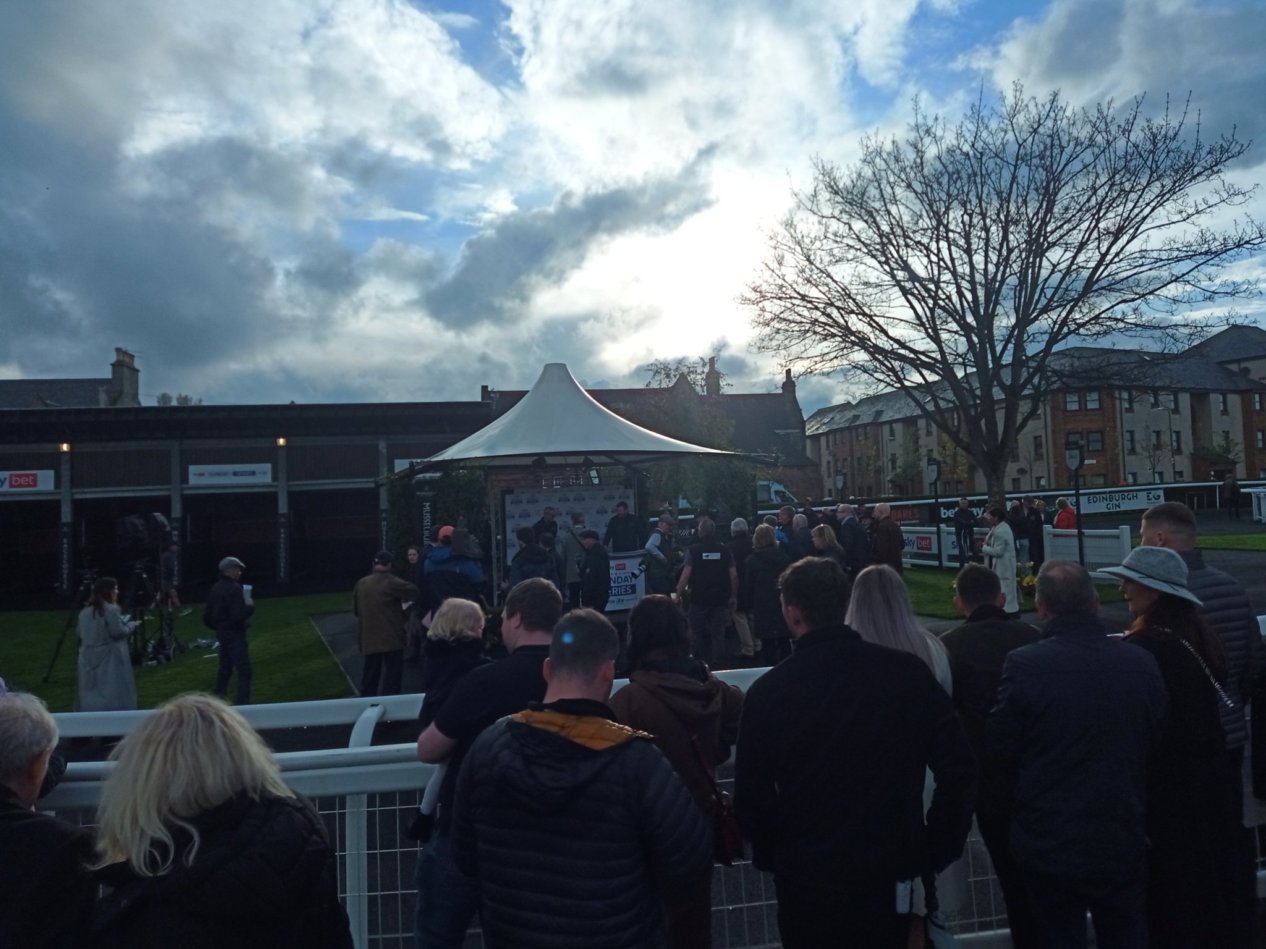 At the end of the day, the jockey with the most win points (for 1st, 2nd or 3rd) was awarded an extra £10,000 ! Its not a great pic, but thats him getting interviewed under the white umbrella thing on the TV and being handed his £10k cheque - nice days work !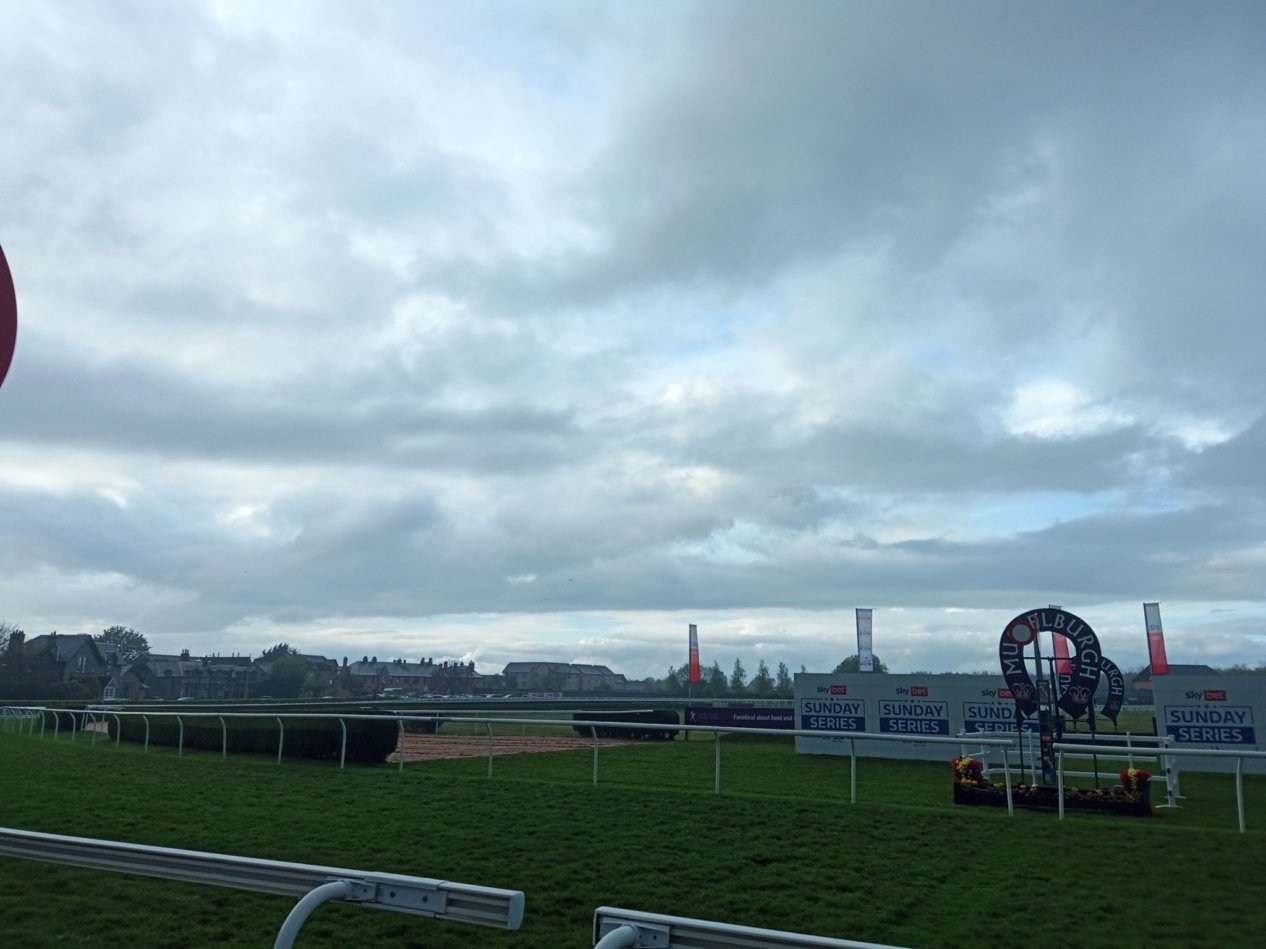 Well, we had a lovely day out, even if it did rain now and again - and it was great to come home with more money in my pocket, when I left ! A great day out indeed !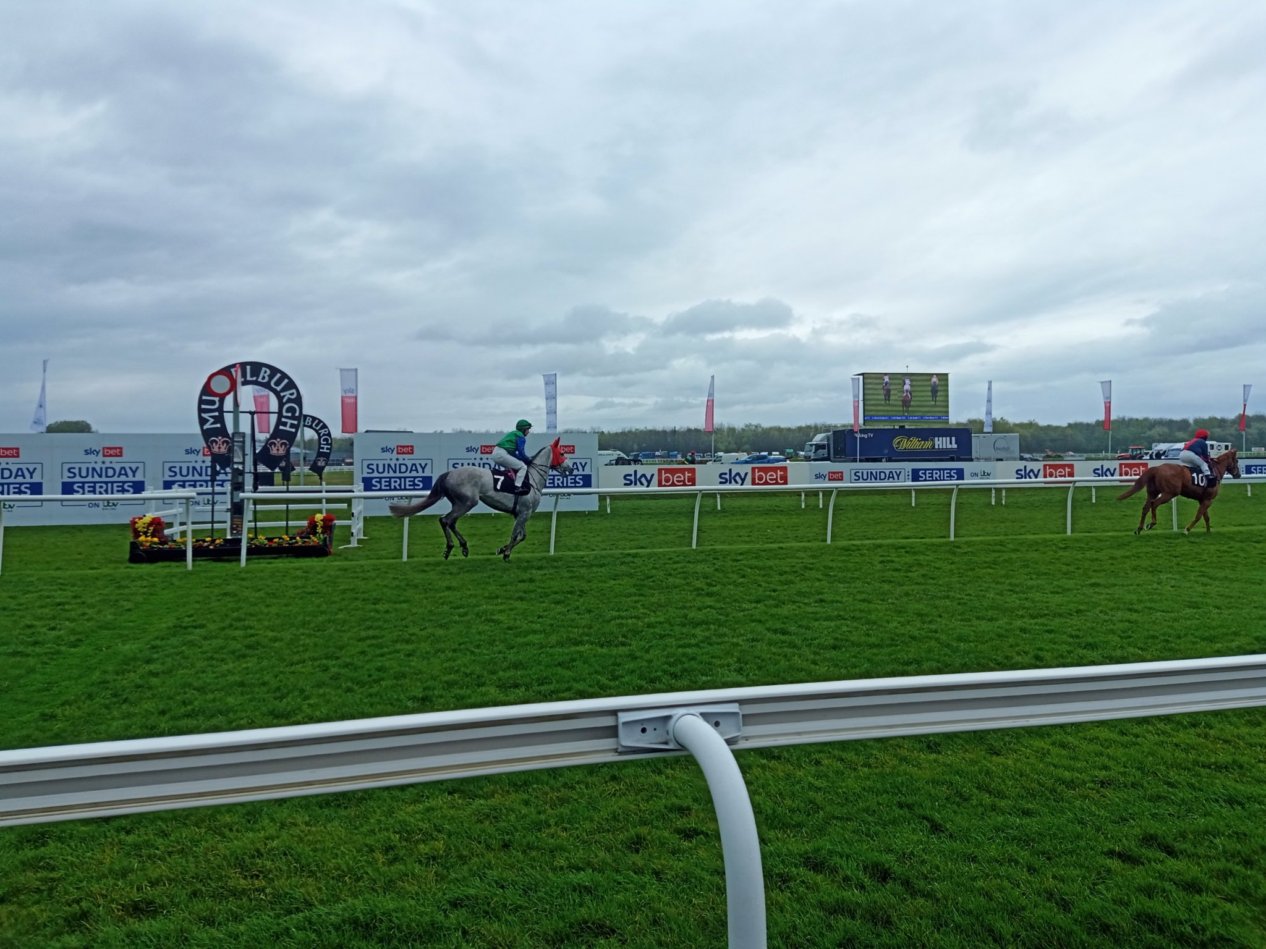 ---
---