Its the first ever Pizza Power Up Day - PPUD its as cool as Pizza !!!
Well I only found out about PPUD this evening when I dropped into the Pizza discord channel to ask a random question about HBD actually ! I saw there was some fun ongoing, and joined in a bit and found out about PPUD - winner !
And also, its the first ever PPUD. Pizza Power Up Day will now happen on the 14th of each month.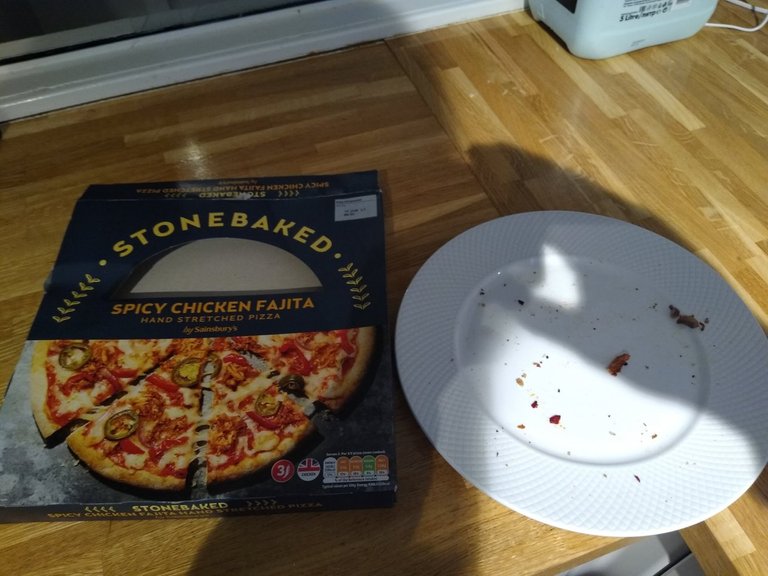 And the coolest thing is, my daughter even had pizza for dinner tonight - the box, and one empty plate - gone !
So I bought 41.2 PIZZA, and staked it against my account.

And then it was also notified within Discord while the chat was ongoing - with quite a cool meme going on at the same time !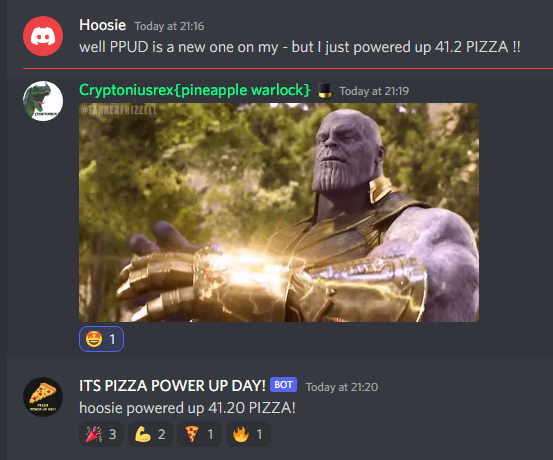 So thats PPUD now marked in the calendar for me monthly. I really like PIZZA - alot:
I like being able to tip good content,

I like the staking rewards, which at 12% APR aint too bad,

And, the discord community is really cool - with a ton of giveaways and fun stuff.
Rules for PPUD are per the discord announcement below:

I didnt make the 300 PIZZA this time - but I wonder what the prize is.
Anyway, thanks to @hive.pizza for organising a great event - I'm well delighted about it !
If you havent joined in with PPUD - then you still have time - stakes are valid until midnight UTC - get going !!!!
---
---