Westminster Cathedral, London - A beautiful brick built neo-byzantine structure with amazing mosaics
While wandering around Westminster in London yesterday, we stumbled upon Westminster Cathedral. I saw stumbled, because although we were well aware of Westminster Abbey (church of England), we had never heard of Westminster Cathedral (Roman Catholic).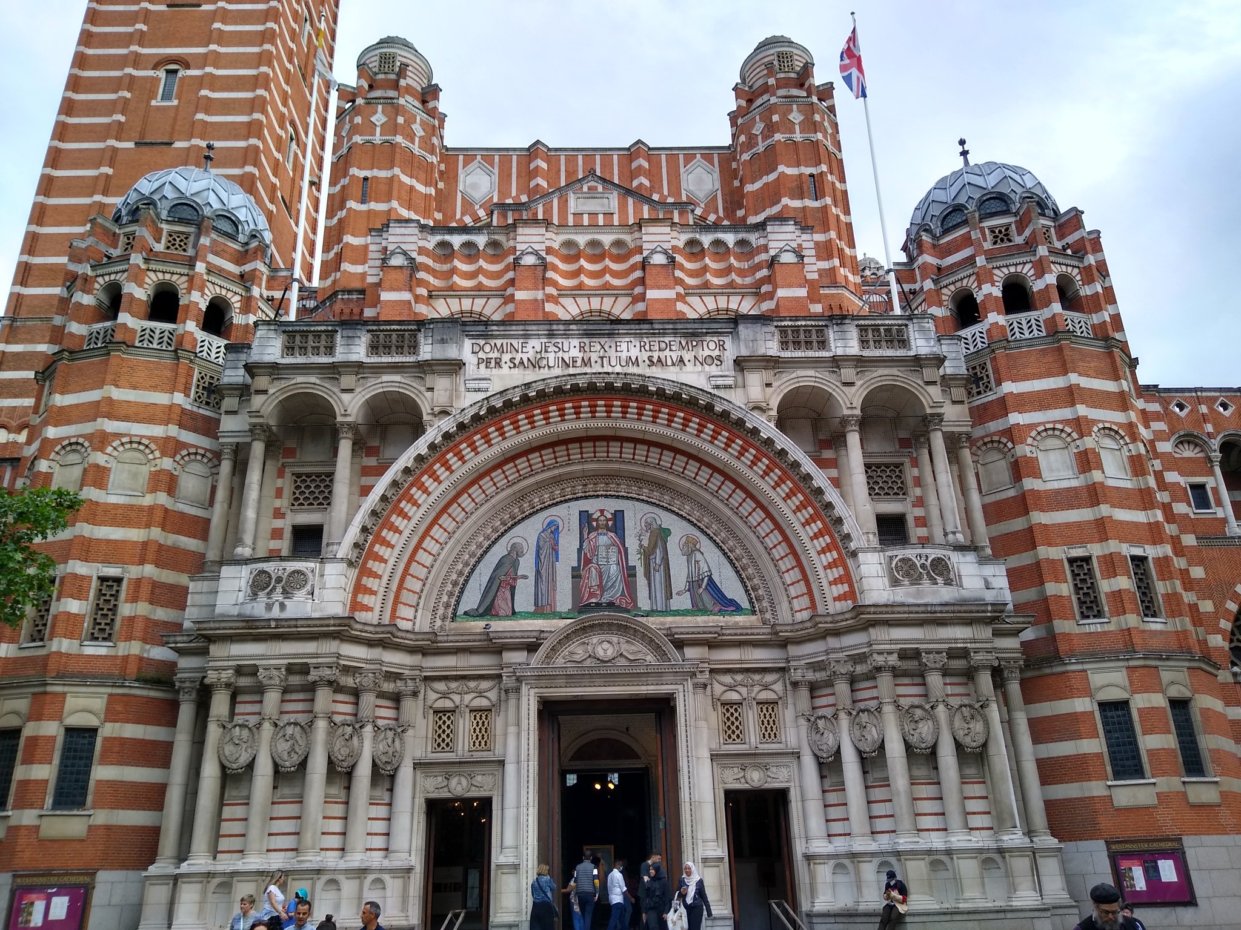 It was sat back from the road in a gap between some other buildings, and we were quite stunned when we saw it. The Byzantine influence in the design is quite evident, and the beautiful red and cream brick pattern is fantastic.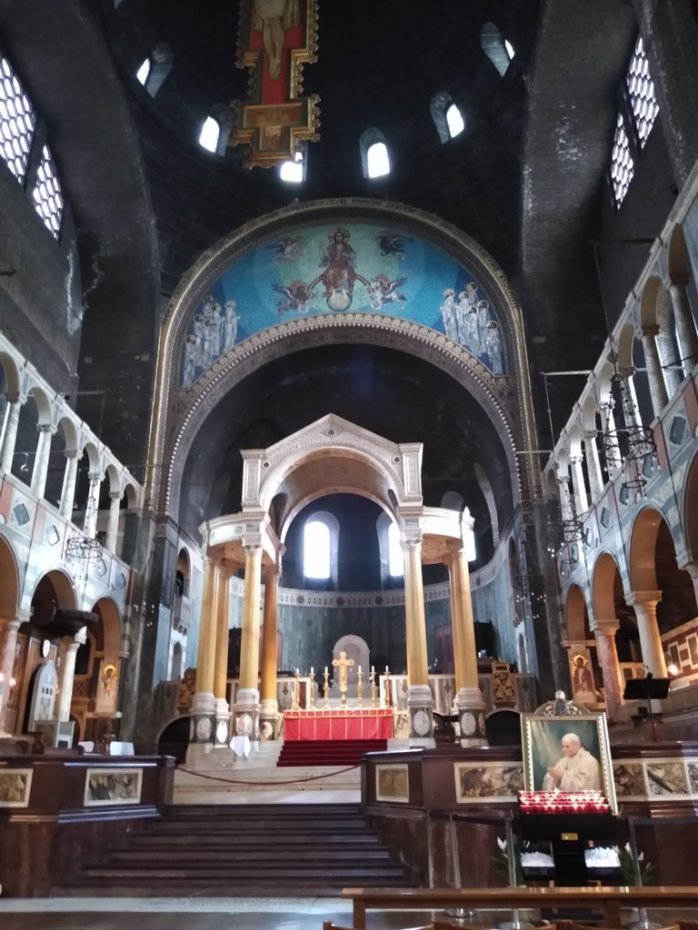 The inside was quite surprising for a number of reasons. The first being that the main ceiling parts are black (or dark brick colour) which I did not expect, so it was darkish in places inside which affected the pictures (they didnt all quite come out).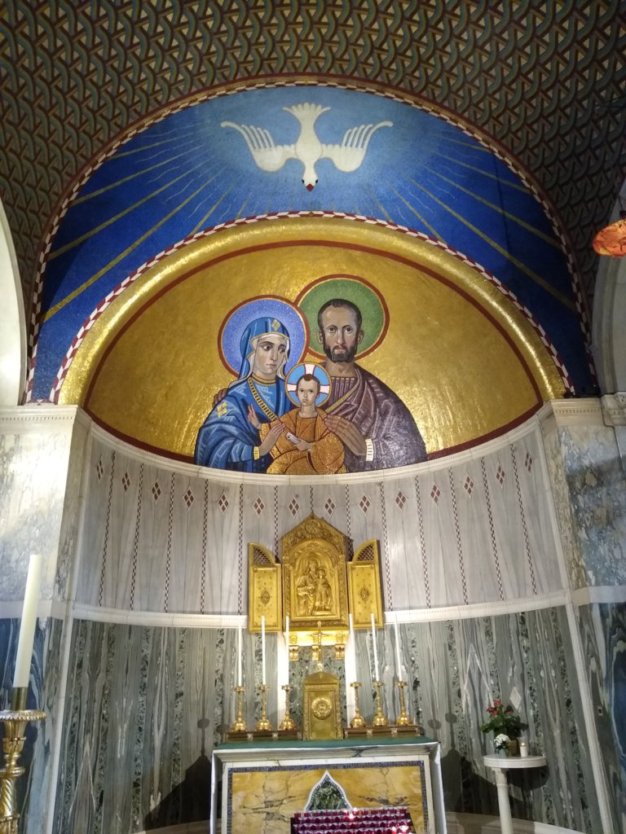 And the mosaic work is just astonishing. I've always really liked mosaics, especially Roman, and these are in the Roman Christian style, also reflecting what may be seen in some older Roman Byzantine churches.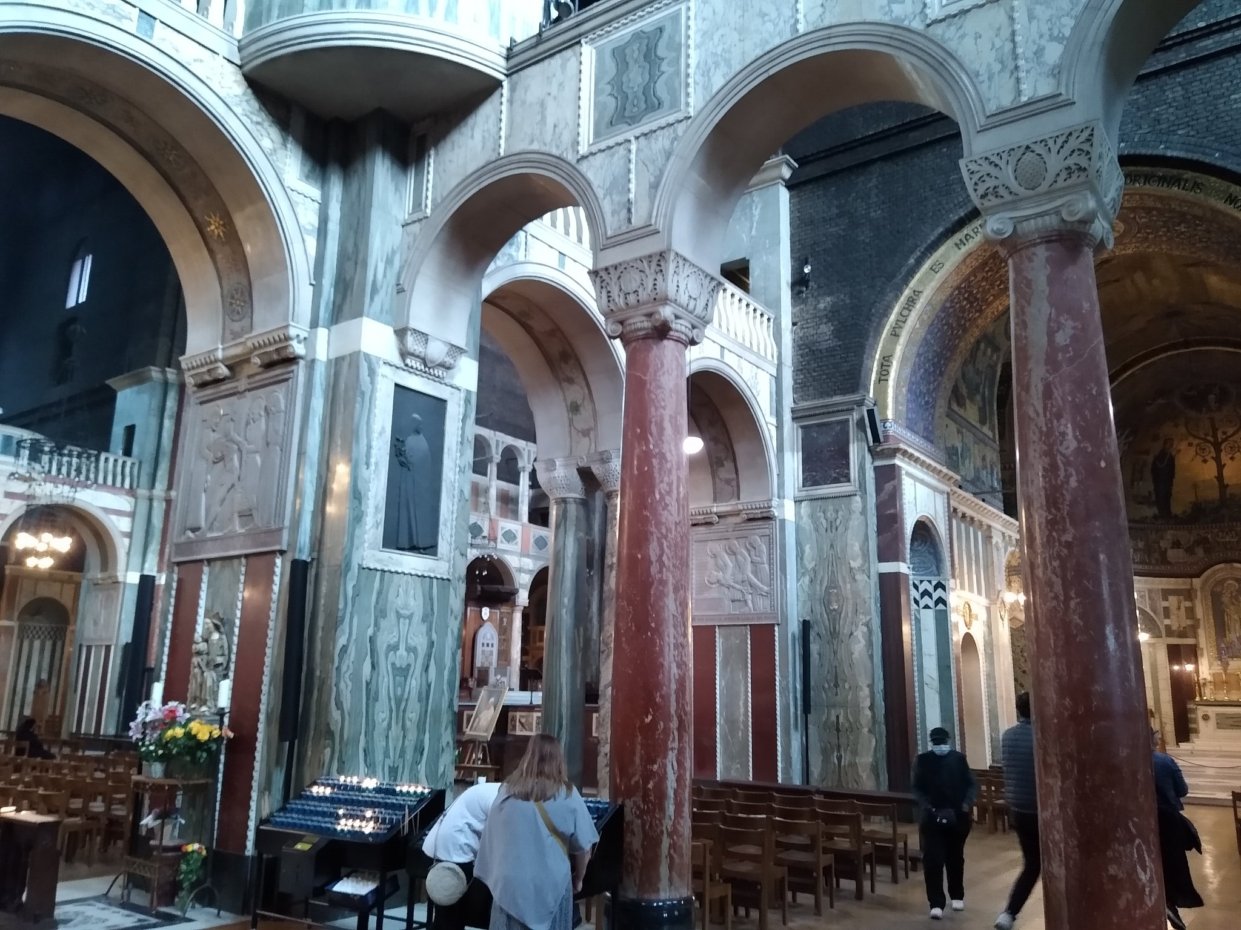 The inside was also clad with quite a lot of marble at ground level, in various colours including green, red and yellow. Again making it stand out quite a bit from other British cathedrals.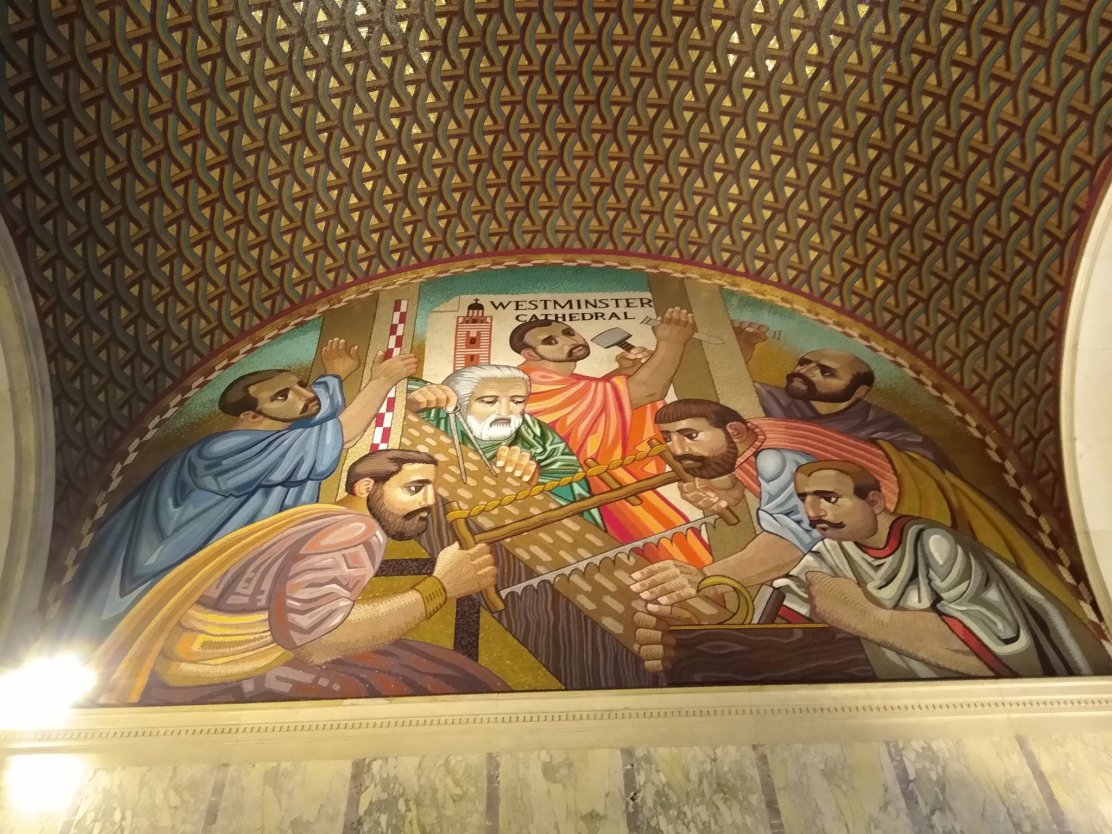 The mosaics really were the highlight for me. I've not seen any as good as these anywhere else in the UK.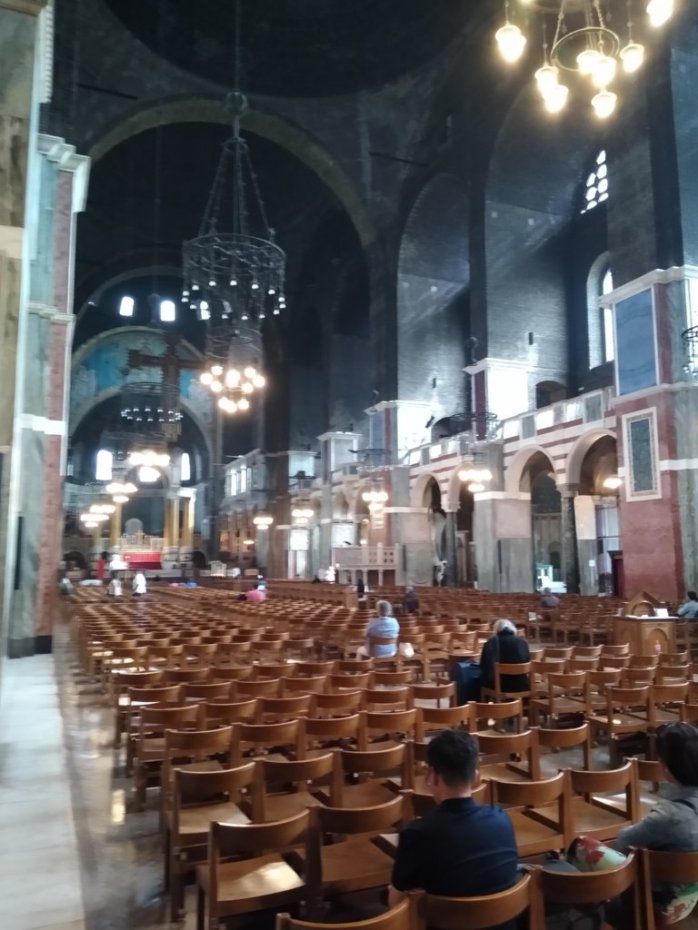 Its also a relatively young cathedral, with construction starting around 1885 and finishing in 1903. Again in the pic above you can see the surprisingly dark ceiling.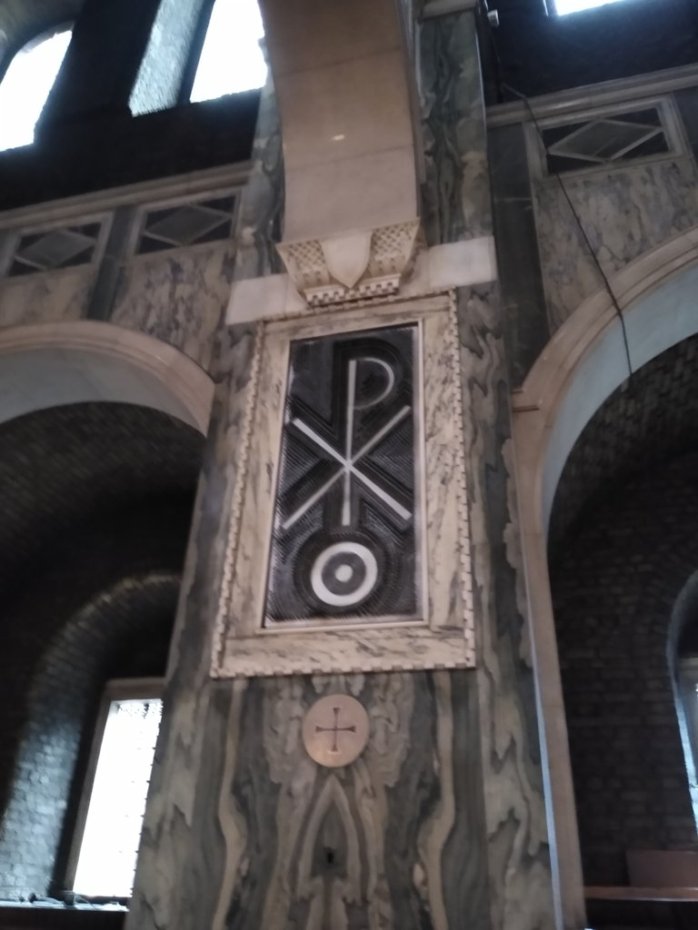 Above is quite a nice installation of the mark of the Holy Roman Empire. It was a sort of 3D profiled mosaic (sorry, quite hard to describe). I still find these marks regularly - who said the romans died out ?!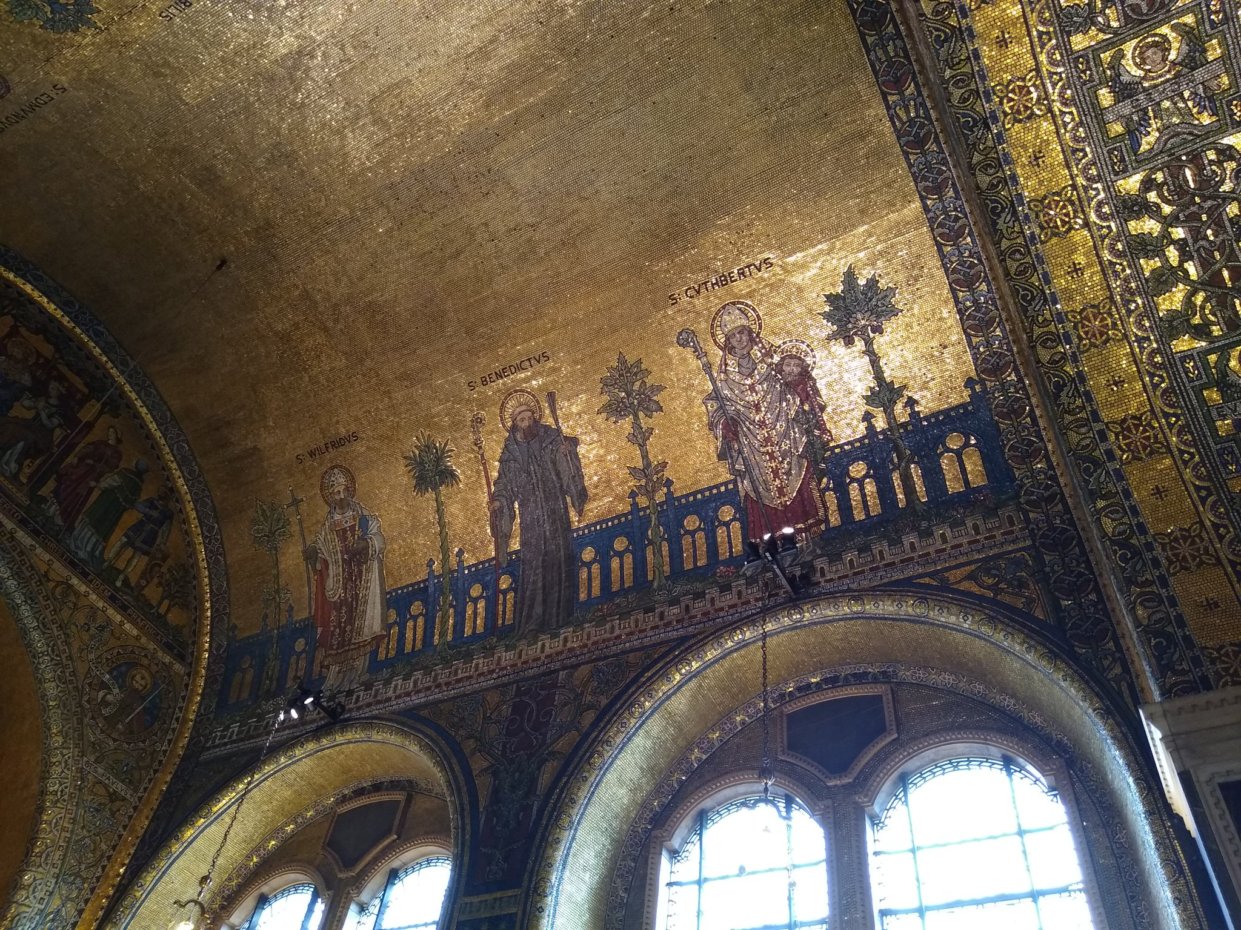 I loved the gold tiles in the mosaics above, and you cant really see it in the picture, but it curved beautifully around the edges of the window frames - such craftmanship.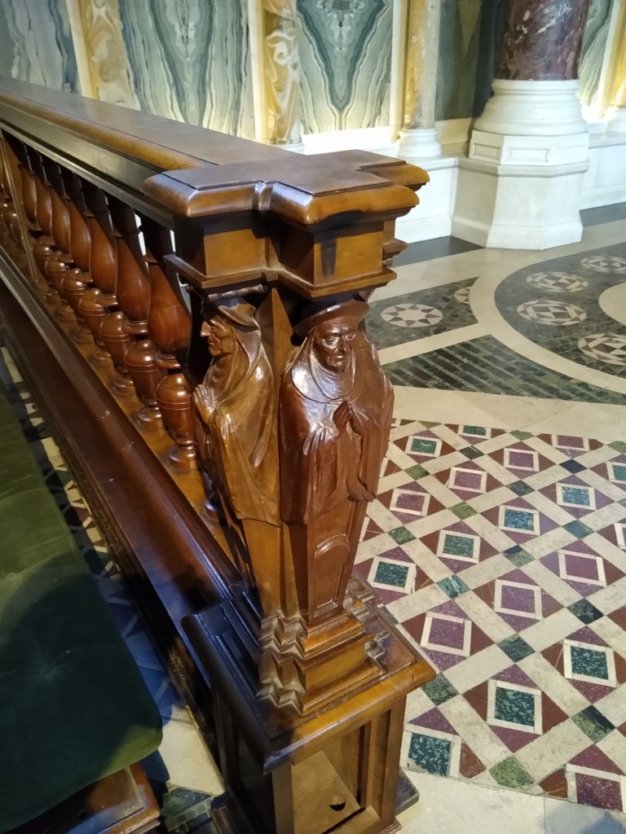 And you can see a bit of everything in the pic above - fantastic wood carvings in the rails, beautiful marble in the walls and lovely mosaics on the floor.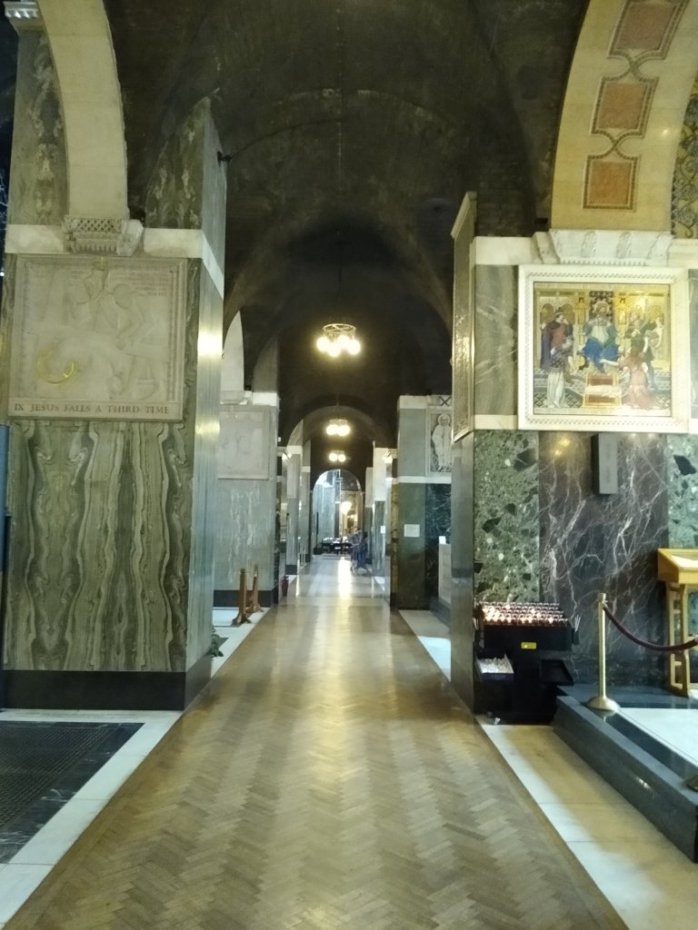 It really was the find of the day for me, and I will definitely go out of my way to visit it again. It is so different from other cathedrals in UK.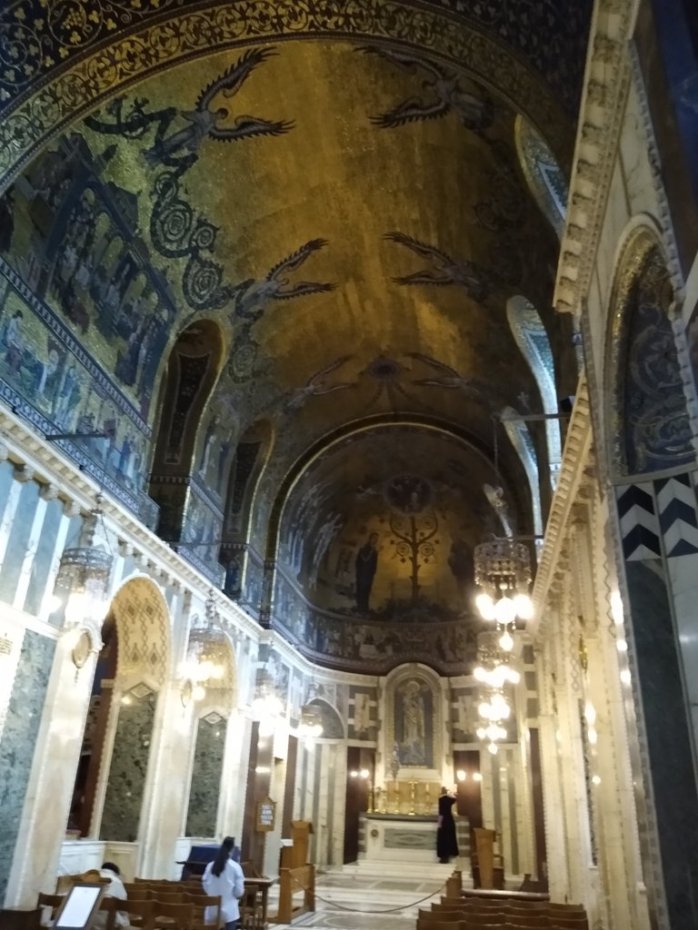 If you are looking for something different to see in London that is not so widely touted on the usual tourists lists - then I'd highly recommend you visit Westminster Cathedral.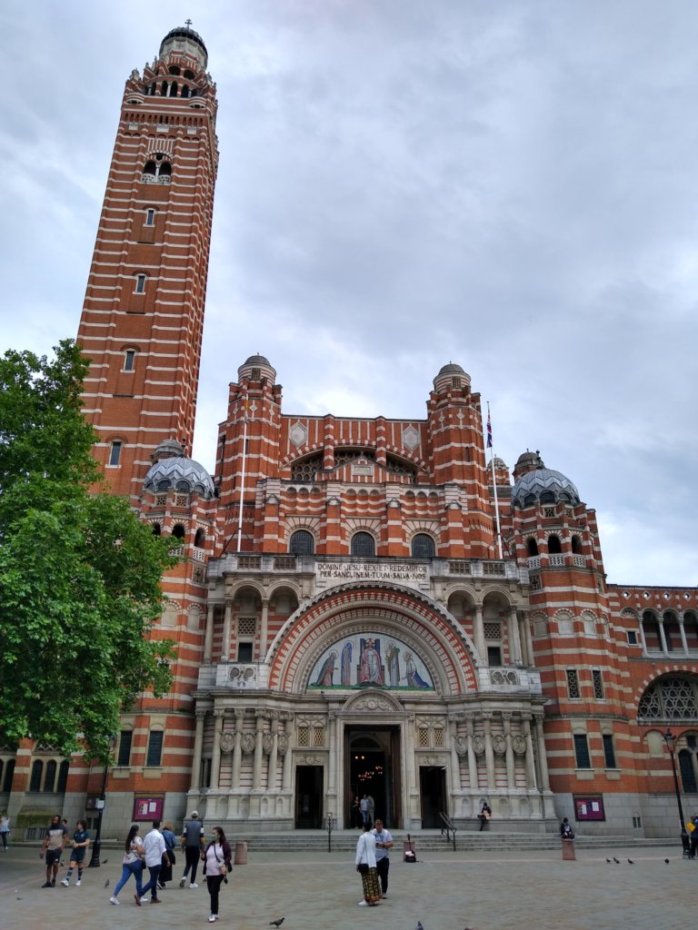 ---
---