𝐇𝐎𝐖 𝐂𝐎𝐔𝐋𝐃 𝐀𝐍𝐘𝐎𝐍𝐄 𝐆𝐄𝐓 𝐓𝐈𝐑𝐄𝐃 𝐎𝐅 𝐅𝐑𝐈𝐄𝐍𝐃𝐒𝐇𝐈𝐏?
---
I̳̿͟͞N̳̿͟͞T̳̿͟͞R̳̿͟͞O̳̿͟͞D̳̿͟͞U̳̿͟͞C̳̿͟͞T̳̿͟͞I̳̿͟͞O̳̿͟͞N̳̿͟͞
---
Have you ever gotten tired of something before? I'm very sure your answer will be, yes, of course!! Well you are absolutely right because I have also gotten tired of so many things. It could be walking down a very long path, it could be doing some house chores, it could be listening to an unending advice from someone, it could also be the dramas in friendship and a lot more. In fact, almost everything we do, we get tired of them at some point.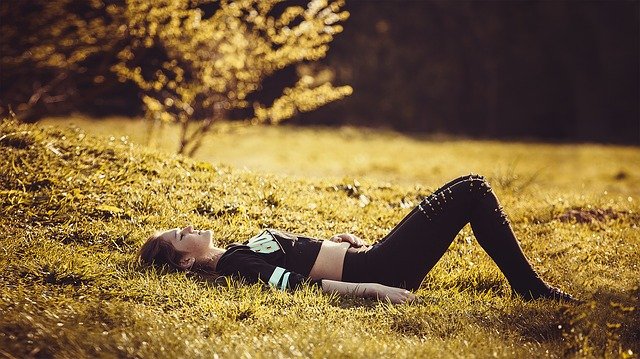 Image source
Recently I've been having issues with a few close friends of mine who think I don't give them much attention as I should and when I try explaining to them that I have things I needed to do, they just end up making me feel like a really bad person and that's what I do tell myself most times and pray it makes them feel better and when I do that, I get more tired of making people feel I'm friendly so they don't get close to me. If some of you know me well, you will know I'm someone that likes making new friends, but mind you, I don't really want to most times but there's this part of me that I just can't help, making friends is just so much fun for me.
I love making people around me feel special because it feels really good when others make me feel that way but sometimes I end up being too friendly and someone might easily think I'm being nice because there is something else going on, especially when they are an opposite sex but, hey, that's not true, the truth is, that's just me. I love treating people the way I want to be treated. That's why even when people misunderstand me, I don't feel too bad because I misunderstand others too.
---
A͎ ͎L͎͎O͎͎O͎͎K͎ ͎A͎͎T͎ ͎F͎͎R͎͎I͎͎E͎͎N͎͎D͎͎S͎͎H͎͎I͎͎P͎͎
---
When a friend starts getting too demanding, most times we get tired of it because we start feeling obliged to them. We might end up feeling like we are not good people at all because that's the energy they send to ups. These kind of friends forget about the days when you always gave them all the attention they need and now that we are giving them less, they fail to realize that it is for a reason, they just start telling you, you are selfish just because you don't care like you use to. This kind of situation I've just explained is what I've experienced and it really hurts so much when someone we thought understood us now blame us without caring to listen to us but always wants us to listen to them.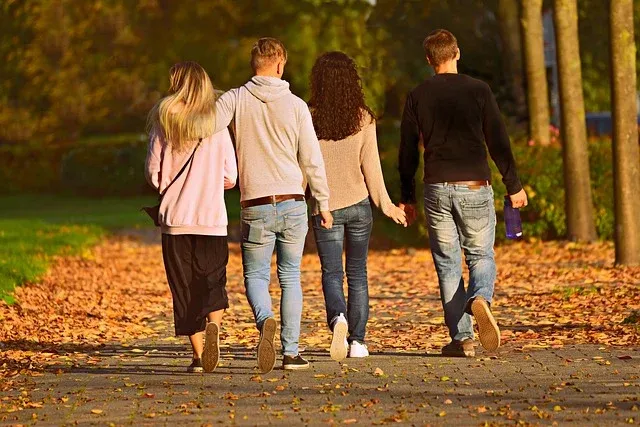 Image source
Today from the so many things we could get tired of, I've chosen to focus on FRIENDSHIP because even friendship gets tiring sometimes, maybe when the persons involved always read meaning to the silence of the other person instead of asking why they are silent, they choose to think they are no longer important to us, at least I've experienced this 😏. Well that is true but it can only happen when we refuse to ask "why?" when we should have.
---
͎L͎͎O͎͎O͎͎K͎͎I͎͎N͎͎G͎ ͎F͎͎O͎͎R͎͎W͎͎A͎͎R͎͎D͎
---
Friends are people that should be there for us no matter what and that makes it very hard to find a true friend so we just have to be very careful when choosing someone we can call a friend because it's not we can get easily, true friendship is almost priceless and that's why we have to cherish those friends that are always quick to see that we are acting strange and ask what is wrong and also make sure we feel better without judging us too much.
I have so much to say on this because I recently experienced something similar and now I'm really tired of this friendship because my friend forgot there is something called PRIVACY and when it is not respected in any relationship, it could make such friendships really tiring to those who are involved in it. Well, I would love to hear some of your interesting thoughts on this and please feel free to say what you want to say, I'm more than ready to give a reply and learn from your point of view too.
---
---