How to produce automated Splinterlands reports for fun and profit
I discovered quite recently a method to produce automated end of seasons (EOS) reports for Splinterlands. This article will show you how you can create yours and earn a few dollars on top of your usual rewards.
The concept and the math behind it
Hive ecosystem is built on blogging tools and more or less automated curations. Every time you write an article, a comment or like a post, you get paid.
I'll break down further an easy method to produce 2-3 articles per month. I usually make between $0.5-$1 per article for less than 10 minutes of work.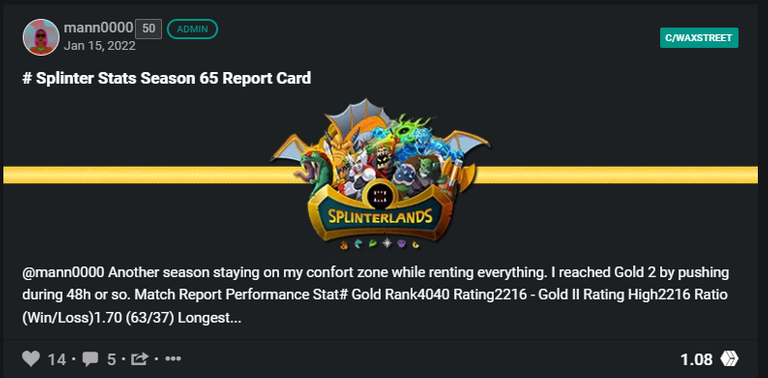 While this method doesn't scale well, it compounds really well: $1 is currently enough to buy 2-3 epic cards. They will give you an edge during your fights, more power, can be rented, etc...
Want to learn more? Here's the method!
Step 1: generate an automated EOS report
Go on the SplinterStats Season Report Card tool
Enter your Hive address and connect using your posting key. While there's always a risk that the website gets compromised, a posting key hasn't much rights and can't be used to move your assets or perform important transactions. I went into details here if you're interested. Moreover, the tool source code is public and you can check what it does yourself
Fill the categories with your comments on the season, no need to take it too seriously, the article will mostly be read by bots or you few Hive organic pals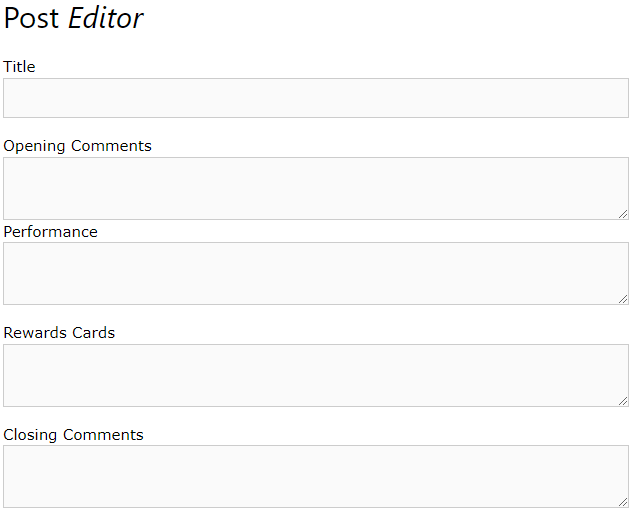 Step 2: enter the right tags
Hive automated curation system is built on tags. With the proper tags, you can attract the right curation bots and get social tokens.
Here's my fav list:
splinterstats: all automated reports have that default tag. The tool creator upvotes most of them
spt: Splintertalk tag, used to farm SPT, by far the most stable and valuable social token
pob, ctp, neoxian, oneup, leofinance: five cool communities with decent social tokens
Step 3: post and profit
When you're done, just publish the article! You'll get your rewards after 7 days, directly on your wallet.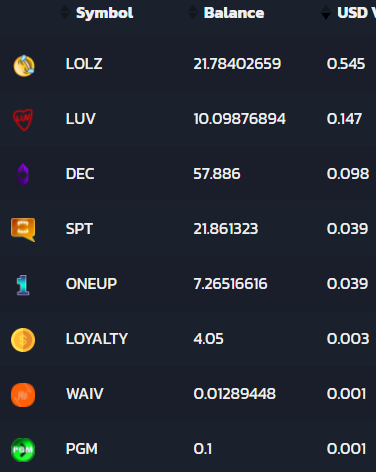 You can expect:
Staked Hive (HP): Hive default currency, used to perform transactions and upvote
HBD: Hive native stablecoins, you can spend them right away
A bunch of SPT, POB, ONEUP, etc: all social tokens I mentioned earlier. You can also spend them, or...
Step 4: compound your social tokens for infinite passive incomz
If you didn't believe me when I told you Hive was complex, you'll find here a procedure to make extra $$$ delegating the social tokens you get at Step 3.
I hope you enjoyed that article! You won't become a millionaire overnight with it, but the beermoney potential of Hive is real. If you're a low budget SPL players, getting an extra bunch of rare/epic cards after every season will help you tremendously.
---
---