In provincia di Trento musei gratuiti la prima Domenica del mese!! ITA-ENG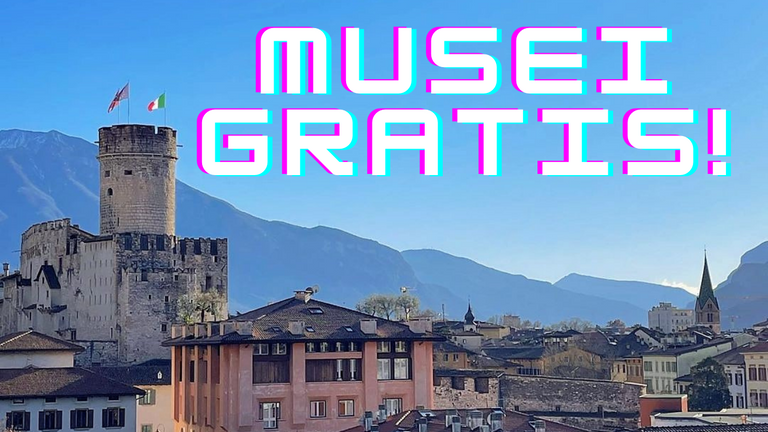 Ciao a tutti Lo scopo del mio canale YouTube ma anche lo scrivere qui è quella di poter informare il maggior numero di persone su iniziative a livello culturale, che vengono organizzate dalle varie regioni e dalle varie province. Ieri ho partecipato all'iniziativa della provincia di Trento che dopo due anni di stop ha dato la possibilità alle persone di visitare gratuitamente i musei la prima domenica di ogni mese, iniziativa che veniva fatta anche dal ministero dei Beni Culturali, ma che poi dopo la pandemia non ha più avuto seguito.

Diciamo che questa iniziativa si svolge in un periodo di bassa stagione per i musei, infatti è iniziata questo mese e proseguirà in Marzo per poi riprendere in Ottobre, Novembre e Dicembre. Un bel modo per andare in contro specialmente alle famiglie e dargli così la possibilità di visitare quasi tutti i musei del Trentino e c'è ne sono veramente di interessanti, qui l'elenco:
---
Il castello del Buonconsiglio(quello in foto)
Muse
Il palazzo delle Albere
La Galleria Civica
Il museo Caproni e lo spazio archeologico sotterraneo
Castel Beseno
Castel Thun
Casa Depero (Rovereto)
Mart (Rovereto)
Il museo degli usi e costumi

Vi lascio qui sotto il sito della provincia di Trento dove potete avere informazioni aggiuntive a riguardo dei musei gratuiti, come raggiungerli(dato che non tutti si trovano a Trento città)e soprattutto dove parcheggiare, ma anche come fare a prenotare la propria visita.
https://www.visittrentino.info/it/guida/da-vedere/musei

Naturalmente restano a pagamento le varie iniziative accessorie dei vari musei tipo laboratori o visite ad alcune mostre in particolari.
Spero che questa mia informazione sia stata utile per incentivare una vostra visita ai musei della provincia di Trento, consiglio soprattutto a chi ha figli la visita al MUSE, il Museo delle Scienze dove in questo momento è presente una mostra dedicata al nostro futuro.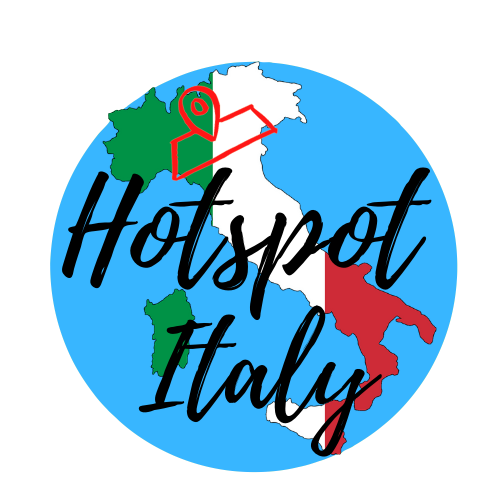 YOUTUBE
---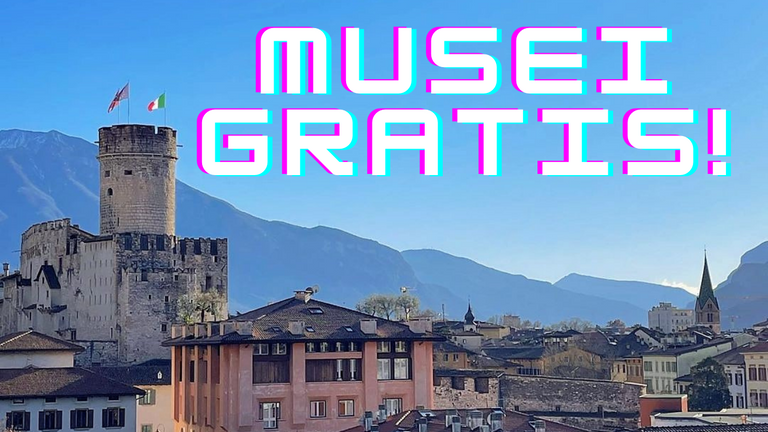 Hello everyone The purpose of my YouTube channel but also to write here is to be able to inform the greatest number of people about cultural initiatives, which are organized by the various regions and provinces . Yesterday I participated in the initiative of the province of Trento which, after a two-year stop, gave people the opportunity to visit museums for free on the first Sunday of each month, an initiative that was also carried out by the Ministry of Cultural Heritage, but which then after the pandemic has never been followed up.

Let's say that this initiative takes place in a low season for museums, in fact it started this month and will continue in March and then resume in October, November and December. A nice way to go against families especially and thus give them the opportunity to visit almost all the museums in Trentino and there are really interesting ones, here is the list:
---
The Buonconsiglio castle (the one in the photo)
Muse
The Palazzo delle Albere
The Civic Gallery
The Caproni museum and the underground archaeological space
Beseno Castle
Thun Castle
Casa Depero (Rovereto)
Mart (Rovereto)
The museum of customs and traditions

I leave you below the site of the province of Trento where you can get additional information about the free museums, how to reach them (since not all of them are located in Trento city) and above all where to park, but also how to book your visit.
https://www.visittrentino.info/it/guida/da-vedere/musei

Of course, the various ancillary initiatives of the various museums, such as workshops or visits to some particular exhibitions, remain on payment.
I hope this information has been useful to encourage your visit to the museums in the province of Trento, I especially recommend to those with children a visit to MUSE, the Science Museum where in this moment there is an exhibition dedicated to our future.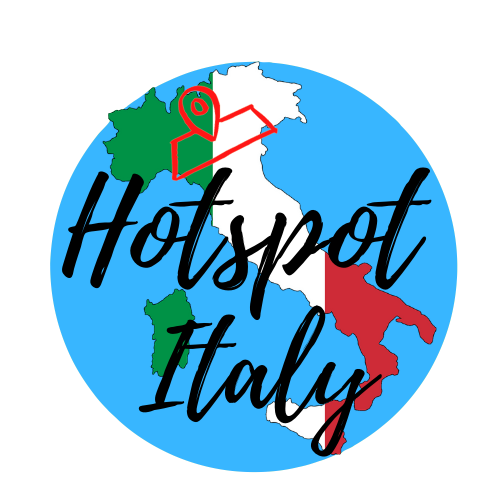 YOUTUBE
---
---