Crypto Adoption in Saudi Arabia Has Doubled in the Last 6 Months
With the crypto market nose diving while users who depends on crypto for their expenses, and some may left or thinking of leaving the crypto market in order to find a job etc, it's surprising to see that in Saudi Arabia the crypto investors doubled in the last six months.
Around 51% of the crypto investors in Saudi Arabia believe that crypto is the future of finance.
As per KuCoin's report, the crypto interest and adoption has increased in Saudi Arabia.
The survey that was conducted by KuCoin revealed:
As of May 2022, around 3 million Saudi Arabians, which account for 14% of the adult population aged 18 to 60, have become crypto investors who either currently own cryptocurrencies or have traded over the past six months. Source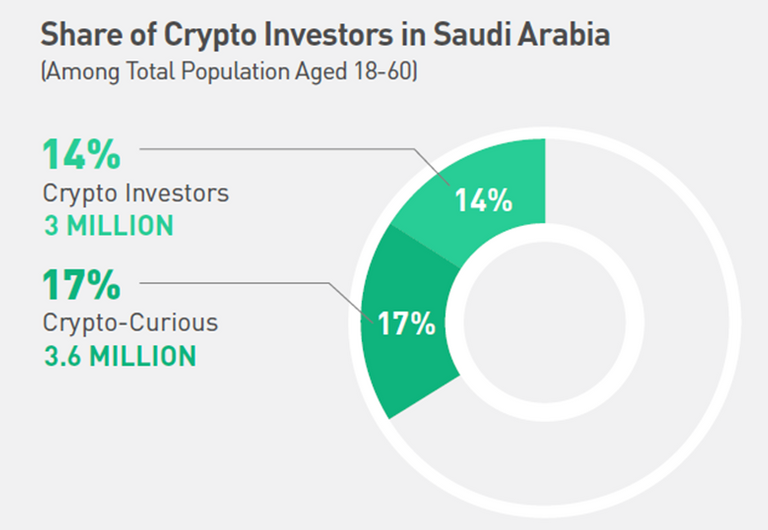 Source
Coming back to the point, those users who have low income are likely to sell thier crypto holdings. But at the same time there are also people who think that crypto is the future of finance and for that reason they have invested in it.
And what gets better than this when the prices also are on discount (nose diving) right now.
Some of the investors believe that crypto could generate long term profits compared to other assets.
Let's not forget that Saudi's Monetary Authorities also began utilizing the crypto technology for executing money transfers and deposits back in the month of June.
What about you? Are you also still in the game standing strong against the bears?
Posted Using LeoFinance Beta
---
---