ARQ - Film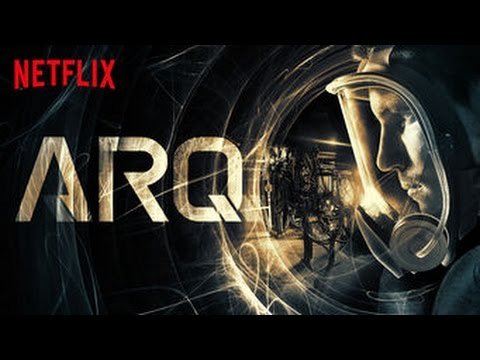 Source
Today I bring one more recommendation here about time travel films. The one chosen this time was ARK an original Netflix movie.
This film was another "find" that I watched without much pretension. But it was worth a lot.
It is more of a film about time travel that only takes place in one setting. No need for megaproductions or investments. The good thing about time travel movies that you can explore very well without having to build a lot.
Synopsis
Trapped in a laboratory and in a time loop, Renton and Hannah fight masked thieves while protecting a new source of energy that can save humanity.
Movie Data:
Year: 2016
Rating: 16
Time: 1h 28min
Genre: Suspense, Science Fiction Thrillers, Science Fiction and Fantasy
Director: Tony Elliott
===================
Português
Trago hoje mais uma recomendação aqui sobre filmes de viagem no tempo. O escolhido dessa vez foi ARK um filme original Netflix.
Esse filme foi outro "achado" que assisti sem muitas pretensões. Mas que valeu muito.
É mais um filme sobre viagem no tempo que passa apenas em um cenário. Sem precisar de megaproduções ou investimentos. O bom de filmes de viagem no tempo que dá para explorar muito bem a questão disso sem precisar construir muito.
Sinopse
Presos num laboratório e em um loop do tempo, Renton e Hannah lutam contra ladrões mascarados enquanto protegem uma nova fonte de energia que pode salvar a humanidade.
Dados do Filme:
Ano: 2016
Classificação: 16
Tempo: 1h 28min
Gênero: Suspense, Suspenses de ficção científica, Ficção científica e fantasia
Diretor: Tony Elliott
---
---