HIVE allows me to work anywhere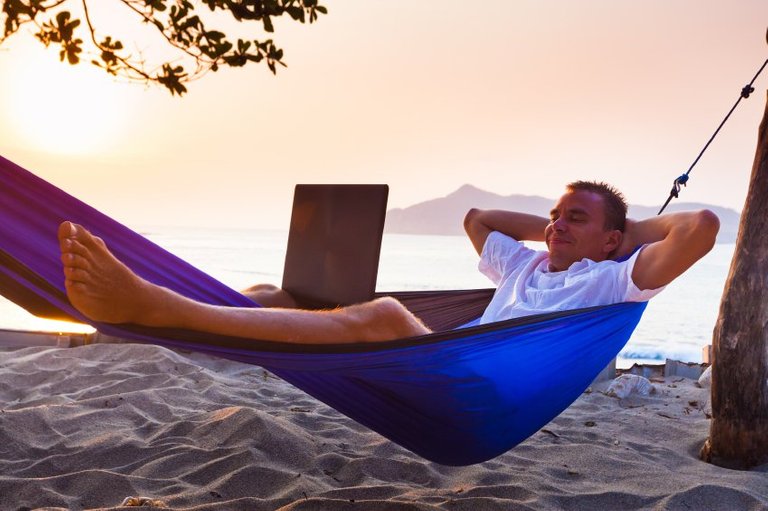 Source
I'm still not a person who has great voting powers. But over time I've been investing what I can to increase this. I've also been "betting" and acquiring a few different currencies and diversifying my portfolio. This is all thanks to the income that I've been collecting over time (adding at the time of steemit too, since my wallet was copied with all the earnings I had). Also, some of you know that I have some debts with banks because of the pandemic and that HIVE has been helping me pay some bills for the month. All this I made a post thanking you for everything that happened in these last 6 months, taking advantage of the word of the week from WOTW.
Today I start a new stage in my life. Something that just before I actually met HIVE I had been trying to... move to another city/state. Those who accompany me know well the reasons I need because of the Brazilian bureaucracy with my online sales. Well, I haven't fully moved in yet. But I will spend 1 month in the city where I want to live (I'm at my best friend's house who offered to help me test my sales here), and all this is possible because my expenses will not increase compared to the cost I already have. I had been having and mainly that my work of writing here, investing in tokens and everything continues. I just have access to the internet.
Today HIVE allows me to give myself certain options like that. And I know that soon I will be able to settle all my pending issues thanks to the work I have been doing daily. Even more so with the appreciation that we are having from HIVE, which would make my path even faster.
There will come a time that only my curatorship will allow me to live peacefully with the expenses of the month and to go on increasing even more the voting power. And I can be wherever I want, because this job allows me to! I am a person who loves to travel and see places, I would say that I am in my "dream job". Although it's not a job but more of our own business, but I try to face it as if I were that dedicated employee working directly and working overtime in order to grow within the company and improve his salary. That's how I look at my work here at HIVE.
Again, Thank you HIVE!
=========================
Português
HIVE me permite eu trabalhar em qualquer lugar
Ainda não sou uma pessoa que possui grandes poderes de votos. Mas ao longo do tempo eu venho investindo o que eu posso para aumentar isso. Também venho "apostando" e adquirindo algumas moedas diferentes e diversificando minha carteira. Isso tudo graças aos rendimentos que ao longo do tempo eu vim juntando (somando na época do steemit também, já que minha carteira foi copiada com todos os ganhos que eu tinha). Além disso, alguns de vocês sabem que eu possuo algumas dívidas com bancos por causa da pandemia e que a HIVE vem me ajudando a pagar algumas contas do mês. Tudo isso eu fiz um post agradecendo por tudo que aconteceu nesses últimos 6 meses aproveitando a palavra da semana do WOTW.
Hoje eu inicio uma nova etapa em minha vida. Algo que pouco antes de conhecer a HIVE de verdade eu já vinha tentando... Me mudar de cidade/estado. Para quem me acompanha sabe bem os motivos que eu preciso por causa da burocracia brasileira com minhas vendas online. Bem, eu não me mudei totalmente ainda. Mas passarei 1 mês na cidade onde eu quero morar (estou na casa da minha melhor amiga que se ofereceu para me ajudar a testar minhas vendas por aqui), e tudo isso é possível porque meus gastos não vão aumentar comparado com o custo que eu já vinha tendo e principalmente que o meu trabalho de escrever aqui, investir nos tokens e tudo continua. Basta eu ter o acesso a internet.
Hoje HIVE me permite me dar certas opções assim. E eu sei que logo logo conseguirei quitar todas as minhas pendências graças aos trabalhos que venho fazendo diariamente. Ainda mais com a valorização que estamos tendo da HIVE, que faria meu caminho ser ainda mais rápido.
Chegará um tempo que somente com minha curadoria dará para viver tranquilamente com os gastos do mês e ir aumentando ainda cada vez mais o poder de voto. E eu posso estar onde eu quiser, pois esse trabalho me permite isso! Eu que sou uma pessoa que adora viajar e conhecer lugares, eu diria que eu estou no meu "emprego dos sonhos". Apesar de não ser um emprego e sim mais um negócio próprio nosso, mas eu tento encarar como se eu fosse aquele empregado dedicado trabalhando direto e fazendo horas extras para poder crescer dentro da empresa e poder melhorar seu salário. É assim que eu encaro meu trabalho aqui na HIVE.
Novamente, Obrigado HIVE!

---
Posted via proofofbrain.io
---
---