Stupidity is spread globally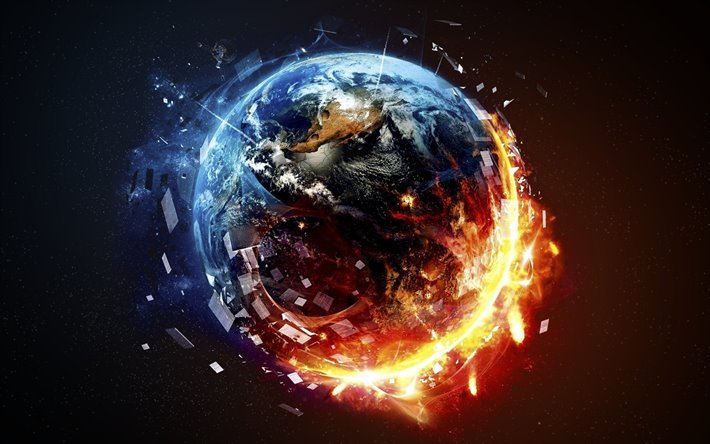 Source
I heard that phrase today while I was working on the computer and at the side I was playing the Champions League game on the CR7's return to Manchester. At one point, a supporter invaded the field running until he was caught by the security guards. At that time the commentator released this sentence in the title saying that imbecility is in everyone nowadays. At the time it reminded me of some of my last posts here on POB. The post of idiocy and the logic of stupidity.
I always end up building my reflective texts like this with things I see in my daily life, social networks, on the street and among other places in my country.
But when I wrote about it many commented talking and sharing the same situation that I see them seeing in their countries. The whole story is very similar, but only changing the scenario. And this increasingly proves what the commentator meant today as these things are spread all over the world.
We notice that certain types of behavior go beyond borders and no matter the culture, religion or whatever, he will be there committing the same "stupidity". And now with the internet and its power it ends up making it easier for this kind of people to get together as I've already mentioned.
At certain times I confess that I lose faith in humanity. And I've seen a lot of that lately with the pandemic with the amount of "imbecility" of people living out there...
================
Português
A imbecilidade está espalhada globalmente
Ouvi essa frase hoje enquanto eu estava trabalhando no computador e ao lado estava passando o jogo da Champions na volta do CR7 pelo Manchester. Em um dado momento um torcedor invadiu o campo correndo até ser pego pelos seguranças. Nessa hora o comentarista soltou essa frase do título dizendo que a imbecilidade hoje em dia está em todo mundo. Na hora isso me lembrou alguns dos meus últimos post aqui no POB. O post da idiotice e a lógica da estupidez.
Eu sempre acabo construindo meus textos reflexivos assim com coisas que eu vejo no meu cotidiano, redes socais, na rua e entre outros lugares do meu país.
Mas ao eu escrever sobre isso muitos comentaram falando e compartilhando da mesma situação que eu vejo eles vendo em seus países. A história toda muito parecida, mas só mudando o cenário. E isso cada vez comprova o que o comentarista quis dizer hoje como essas coisas estão espalhadas no mundo todo.
A gente nota que certos tipos de comportamento vão além das fronteiras e não importa a cultura, a religião ou seja o que for ele vai estar lá cometendo as mesmas "burrices". E agora com a internet e o poder dela acaba tornando mais fáceis esse tipo de gente assim se unirem como eu já comentei também.
Em certos momentos eu confesso que eu perco a fé na humanidade. E eu tenho visto muito disso nos últimos tempos com a pandemia com a quantidade de "imbecilidade" de pessoas vivendo por aí...

---
Posted via proofofbrain.io
---
---