The power of PERSISTENCE.
Written in ENGLISH and PORTUGUESE.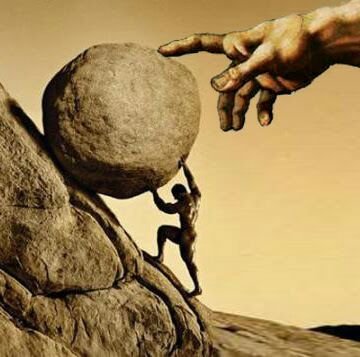 Fonte
Good night people!
Two weeks ago I started a new project and I even brought to this community a little learning I had about the probable reason for large companies to choose certain colors to promote their products or services. In my study about e-commerce, intending to open an online store, I am learning about some subjects that I will share here in the community, in order to be useful in some way.
In these 15 days of study, I learned a little about how to structure the layout of an online store, how to look for niches and products for sales, what strategies to use to price correctly and, as of today, how to make an attractive creative for advertise a product.
Naturally, because these are subjects that were not part of my daily life, I have encountered difficulties. As with any large project, when I look at the path to be taken, I get the impression that it seems like something very difficult to execute. I happen to like to devote part of my time to watching videos of topics that I'm focusing on at the moment and, between one video and another, I noticed something interesting. Without any pretense of appearing arrogant, but comparing some "mentors" in the market, I realized that many of them have satisfactory results and are not so good. And that's great, because if they did it, why couldn't I? In fact, this reasoning also works for those who are very good, because if they did it, why not me?
Everyone (including the big ones in the market) has difficulties and limitations. When observing this, it is clear that the difference between those who have results and those who do not come down to PERSISTENCE. I once heard on a finance channel a phrase that I should have applied to my life earlier: "Start before you're ready". You are unlikely to feel 100% confident or ready, but I believe success is closer to perseverance than overconfident.
Thanks for reading my post.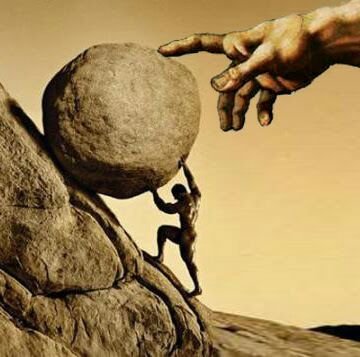 Fonte
PORTUGUÊS


O poder da PERSISTÊNCIA.

Boa noite, pessoal!
Há duas semanas iniciei um novo projeto e já até trouxe para essa comunidade um pequeno aprendizado que tive acerca do provável motivo de grandes empresas escolherem determinadas cores para a divulgação de seus produtos ou serviços. No meu estudo sobre e-commerce, pretendendo abrir uma loja online, estou aprendendo sobre alguns assuntos que compartilharei aqui na comunidade, na intenção de ser útil de alguma forma.
Nesses 15 dias de estudo, aprendi um pouco sobre como estruturar o layout de uma loja online, como procurar nichos e produtos para as vendas, quais estratégias utilizar para fazer precificação de forma correta e, na data de hoje, como fazer um criativo atraente para anunciar um produto.
Naturalmente, por serem assuntos que não faziam parte do meu cotidiano, tenho encontrado dificuldades. Como todo grande projeto, ao observar o caminho a ser percorrido, tenho a impressão que parece algo muito difícil de ser executado. Acontece que eu gosto de dedicar parte do meu tempo para assistir vídeos de temas que eu estou focado no momento e, entre um vídeo e outro, percebi algo interessante. Sem qualquer pretensão de parecer arrogante, mas comparando alguns "mentores" do mercado, percebi que muitos deles têm resultados satisfatórios não sendo tão bons. E isso é ótimo, pois se eles conseguiram, por que eu não conseguiria? Na verdade esse raciocínio também serve para os que são muito bons, pois, se eles conseguiram, por que eu não?
Todos (inclusive os grandes do mercado) têm dificuldades e limitações. Ao observar isso, fica nítido que a diferença entre quem tem resultado e quem não tem se resume a PERSISTÊNCIA. Uma vez ouvi em um canal de finanças uma frase que eu devia ter aplicado antes na minha vida: "Comece antes de estar pronto". Você dificilmente se sentirá 100% confiante ou pronto, mas eu acredito que o sucesso está mais próximo do perseverante do que do excessivamente confiante.
Obrigado por lerem a minha postagem.
---
Posted via proofofbrain.io
---
---