PSG won "Trophée des Champions" (French Super Cup)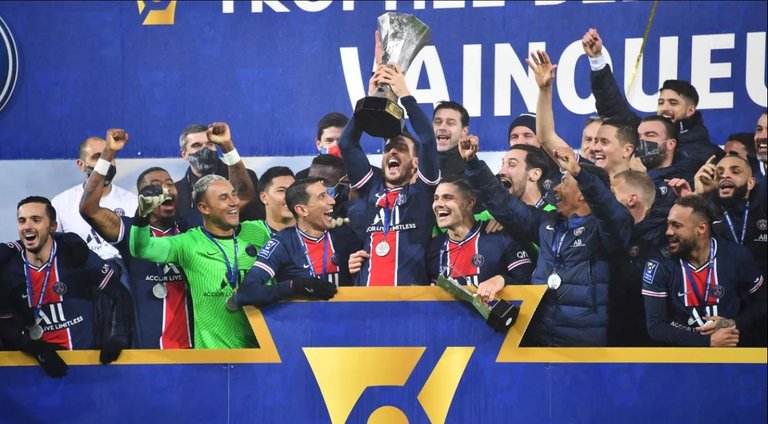 Source: Getty Images
Paris-SG won its 10th French Super Cup last night, 8th in a row, who said dominance ? :)
Ok let's be honest, it's not the most glorious trophy out there but it was a "Classic" game between the 2 most famous French teams.
Even if it would have been a 3rd division game they would have fought till death.
Remember the last game between those 2 in September ended with 5 red cards :D
It was a "revenge" for PSG to beat Marseille last night as they lost their last opposition.
To be noted that it's the first title for new PSG headcoach, Mauricio Pochettino.
He brought Tottenham to Champion's League final in 2019 but never got any title till last night. Hopefully the first of a long streak.
Superstar Neymar scored the penalty kick which sealed the game at the 85' but it was Icardi who scored during the first period and obtained the penalty.
Marseille tried to push during the second period but it was not enough despite a late goal from Dimitri Payet.
---
---