Happiness Stems from... | Index4Index Challenge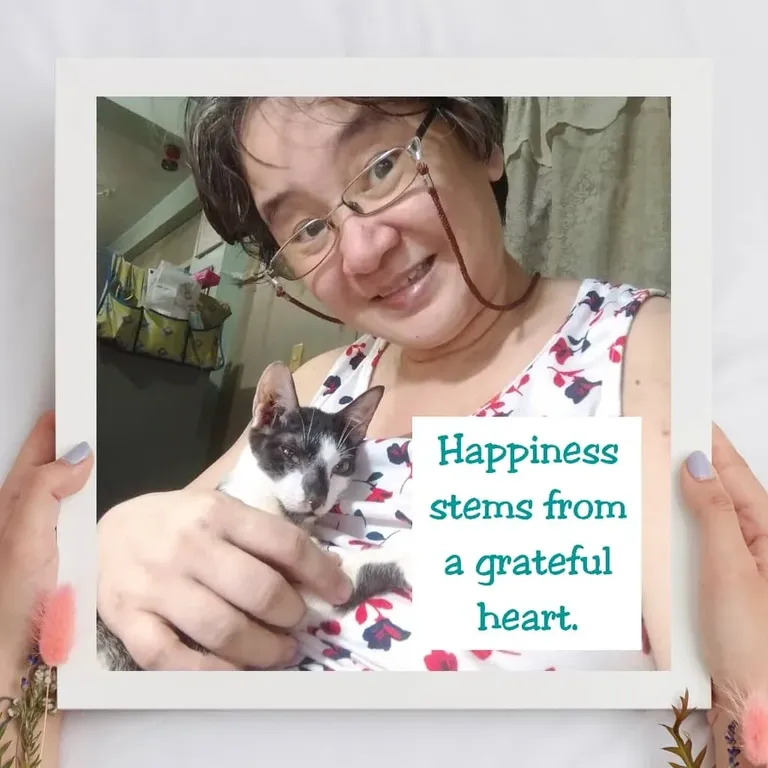 Index4index challenge featuring me and Maize
Thank you @jongolson for this wonderful challenge. See the details on Let's Try Something New.....We'll Call It #Index4Index.
---
When I decided to join in the #Index4Index challenge, I knew it wasn't something I could do daily. For now, I think once a week participation is favorable for me. That would allow me sufficient time to absorb the motivational quote that I pick and live it out longer.
For today, I chose a quote that comes to me, but I honestly don't know who coined it. I have seen a few images of it online but no author mentioned. Anyway, it's all about happiness. A lot of folks are constantly in search of it, some finding it; others spend a lifetime still in search of happiness. Did you know that one of the earliest goals that I set for myself was to be happy? I'd say that was decades ago. LOL!
Am I happy? I can't say 100%, but each day I start and end the day by being grateful for all the good blessings in my life. I guess doing that often makes me take a look at the bright side of life more.
On the photo with me is Maize. If you think he looks familiar, he's actually related to Grumpy. The latter is Maize's grandma cat. This little kitten demands his daily attention time. He loves climbing up on me and settling to sleep on my lap or my tummy. I'm happy I got him to pose for the photo.

---
For the best experience view this post on Liketu
---
---