You Get What You Focus On | Index4Index Challenge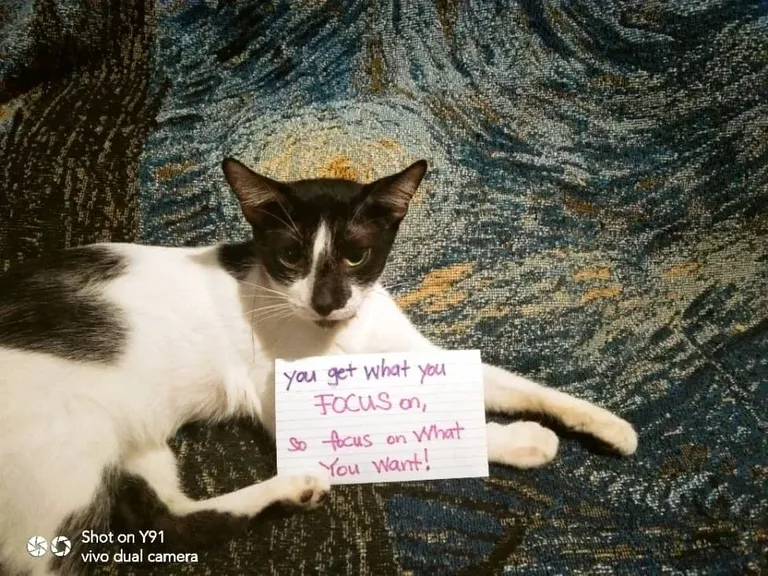 Index4index challenge featuring Grumpy the cat
Thank you @jongolson for this wonderful challenge. See the details on Let's Try Something New.....We'll Call It #Index4Index.
If you have followed my Hive journey, you know that a good challenge has always fascinated me. I thought I'd jumped in when I read Jon's latest #index4index challenge.
I love motivational quotes too. Over the course of my life's journey, I have also taken to heart a few quotes here and there. These plandemic years have been rather tough on me. On the first year, there was the FUD regarding a stable income. We did have work stoppage that resulted to no pay. Thankfully, I've been living quite simply and working towards an emergency fund that came in handy during the toughest months. The #iamalivechallenge by @flaxz enabled me to keep going.
Last year was even tougher for me as I lost Mom unexpectedly. I've been with her for most of my life, and she was the source of my strength and strong will. It has been over a year since her loss, but grieving is a process, so I'm still picking up the pieces. That brings me to my 2022 catch word -- focus.
I don't know who coined the phrase that I chose, but it reflects my state of mind for the year. 2022 is down to the last quarter. I still have goals waiting to be achieved. I'm a work in progress. Some days I get to achieve a lot, other days I slacken a bit. I keep going though. Having focus gives me a sense of direction that I need to stay on track.
Thanks to our cat Grumpy for posing with my chosen quote for this challenge. I'm thankful she was willing to sit still while the photo was being taken by my daughter. That makes the photo more priceless.

---
For the best experience view this post on Liketu
---
---