[ENG-ESP] — Answering questions || @IAMSARAY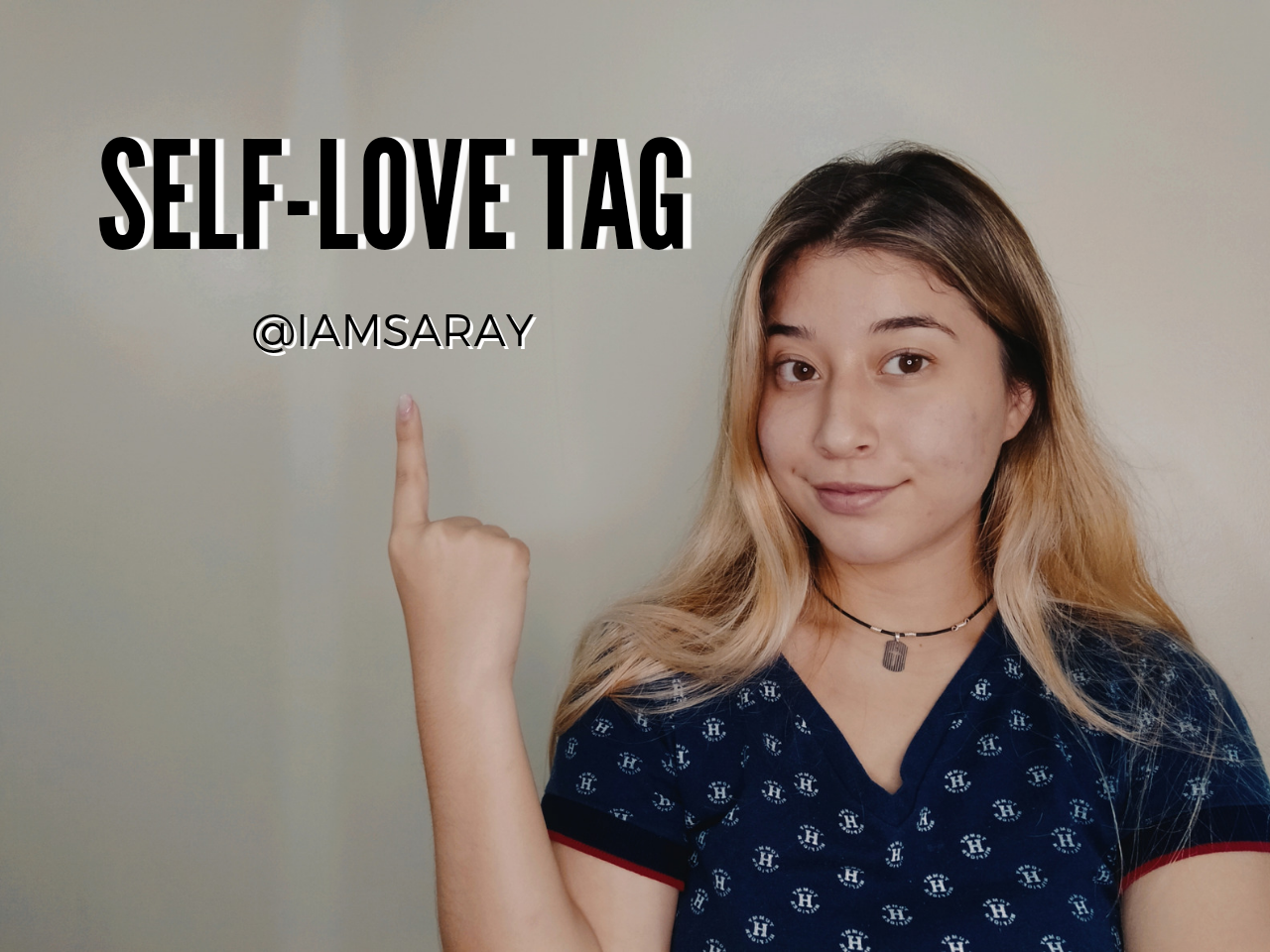 Exclusive image made in Canva by @iamsaray || Imágen exclusiva hecha en Canva por @iamsaray.
---
The new initiative of
@gabrielazamora10
is very interesting, why not participate? So I thank you for having created a good tag. It is very important to recognize our strengths and weaknesses, as human beings, learn to accept ourselves from the defects to the best qualities, now it's time to answer a few questions Are you ready?
La nueva iniciativa de
@gabrielazamora10
es muy interesante ¿Por qué no participar? Así que te agradezco de haber creado un buen tag. Es muy importante reconocer nuestros puntos fuertes y débiles, como seres humanos, aprender a aceptarnos desde los defectos hasta las mejores cualidades, ahora es momento de responder unas cuantas preguntas ¿Están listos?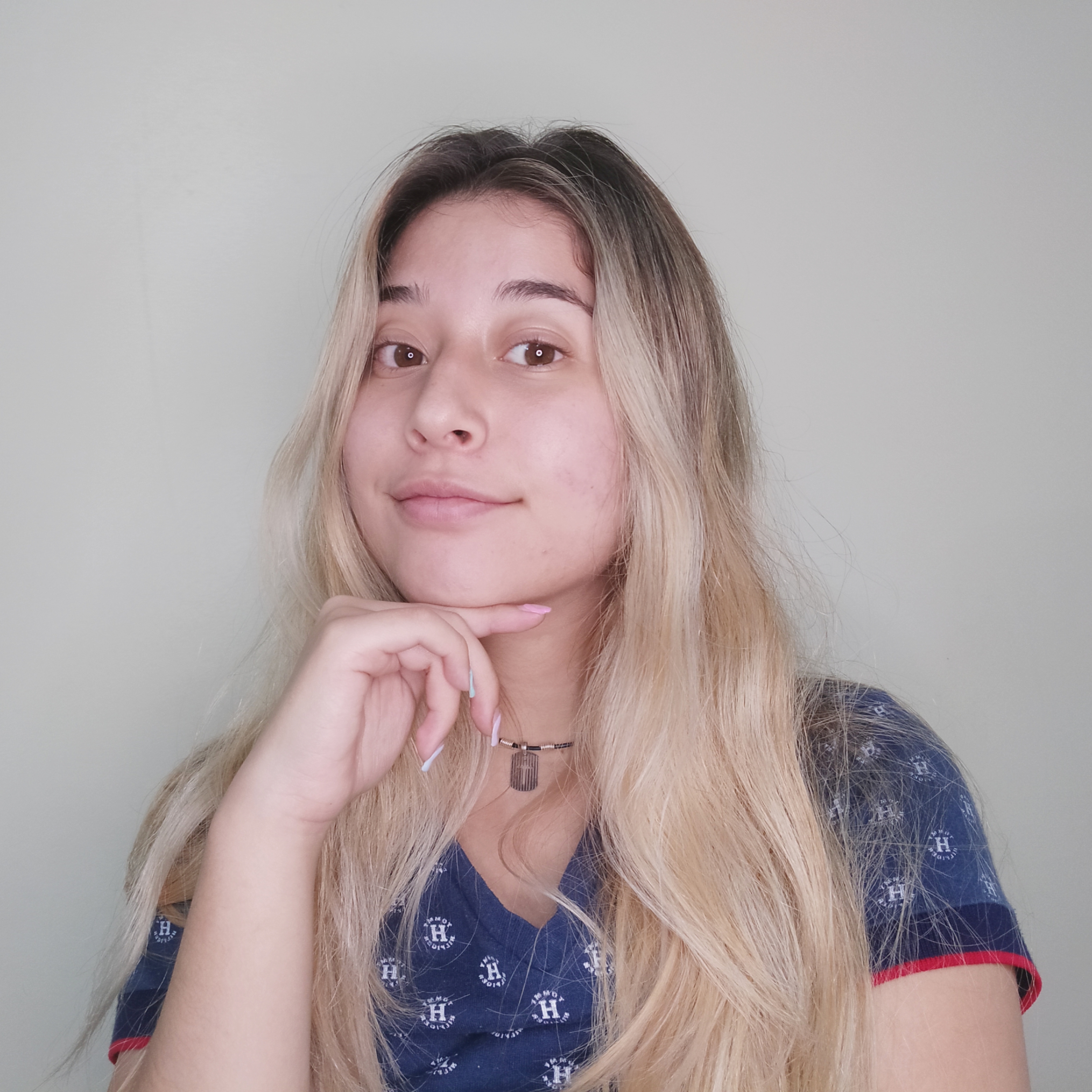 Do you accept yourself as you are?
¿Te aceptas tal y como eres?
I have had a hard time accepting myself. I tend to be very demanding with my skills and knowledge, I have not liked some results in which I feel that I did not try hard enough, it seems that I am still working on my confidence, on the perception I have of myself.
Me ha costado mucho en aceptarme. Suelo ser muy exigente con mis habilidades y conocimientos, no me ha gustado algunos resultados en las cuales siento que no me esforcé lo suficiente, parece que aún sigo trabajando en mi confianza, en la percepción que tengo de mi misma.

Do you have confidence in yourself?
¿Tienes confianza en ti mismo?
I must be honest, because I don't want to lie in front of these questions, but I really don't have the necessary confidence. This has brought me many inconveniences in my life such as arguments, sadness, lows where I think I am drowning and so on.
Debo ser honesta, porque no quisiera mentir ante éstas preguntas, pero realmente no tengo la confianza necesaria. Esto me ha traído muchos inconvenientes en mi vida como discusiones, tristeza, bajones en donde creo que me ahogo y así sucesivamente.

Do you care about other people's opinions of you?
¿Te importan las opiniones que los demás tengan de ti?
I have never cared, but the only comments I do care about are from my parents and my partner, plus none. Despite my myriad insecurities, I have tried to follow my words and be true to the way I am.
Nunca me ha importado, pero los únicos comentarios que si me interesan son de mis padres y de mi pareja, más ninguno. A pesar de mis miles inseguridades, he tratado de seguir mis palabras y ser fiel a mis forma de ser.

Do you deserve to be happy?
¿Mereces ser feliz?
My happiness is a relic. If life allows me to be happy, I will gladly accept it. But, I can't paint my path rosy, I have been a very unstable person, so everything will depend on life.
Mi felicidad es una reliquia. Si la vida me permite ser feliz, lo aceptaré con mucho gusto. Pero, no puedo pintar mi camino de color de rosa, he sido una persona muy inestable, así que todo dependerá de la vida.

Do you express yourself easily?
¿Te expresas con facilidad?
It is strange for me to hug a person I love, but if I want to hug you it is because you really are an important person for me. Although, sometimes I close myself a lot because I am not used to show my emotions, maybe because I have had problems to interact with other people, I am usually very reserved but never unfriendly, I try to be as kind as possible.
Es extraño para mí abrazar a una persona que yo amo, pero si te quiero abrazar es porque realmente eres una persona importante para mí. Aunque, a veces me encierro mucho porque no estoy acostumbrada a demostrar mis emociones, tal vez porque he tenido problemas para interactuar con otras personas, suelo ser muy reservada pero jamás antipática, trato de ser lo más amable posible.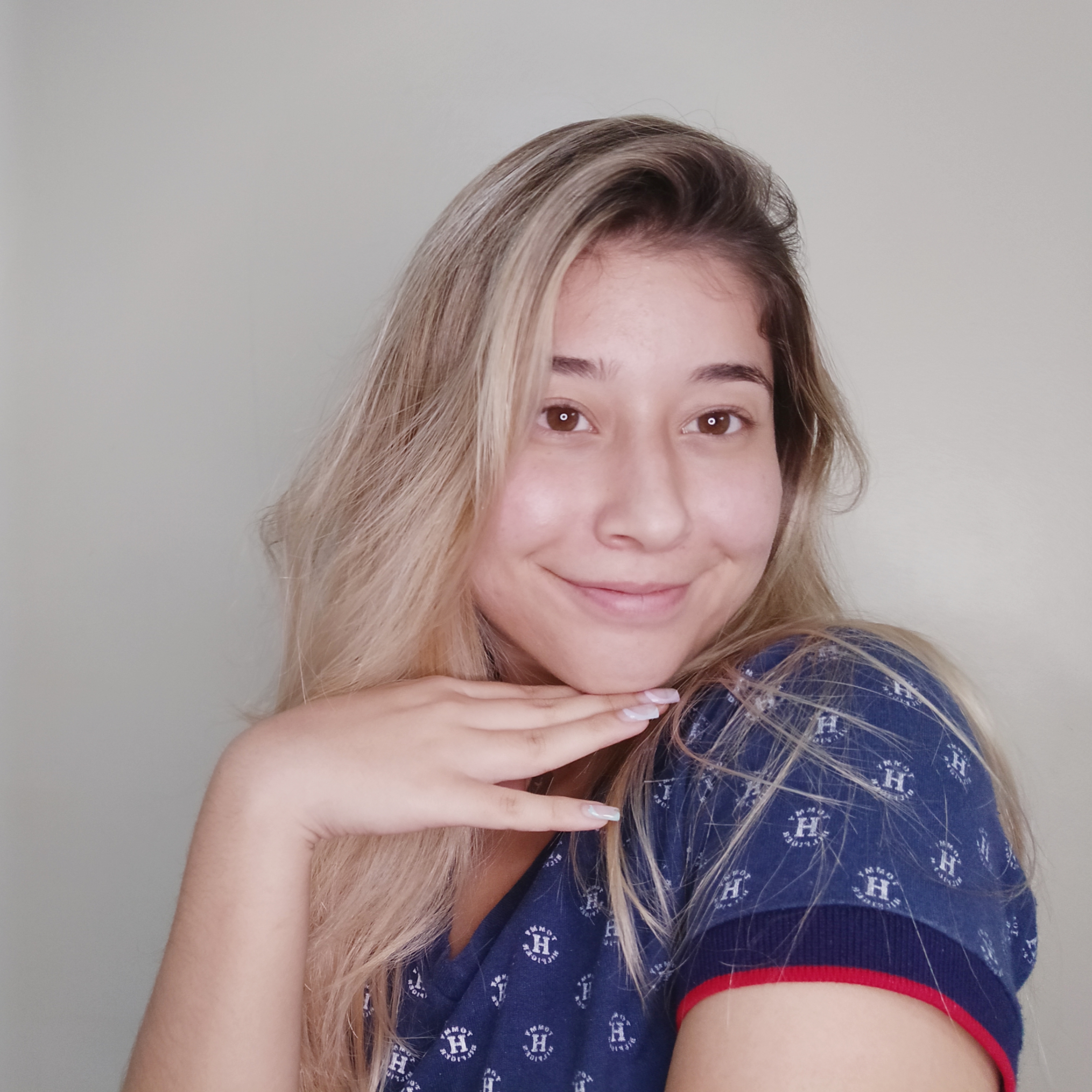 Would you stay away from toxic relationships?
¿Te alejarías de relaciones toxicas?
I am a person who wants to be linked only to people who wish me a healthy and happy life. I have moved away from many people who have envied my steps, where I was very criticized and mocked in situations between friends or family, all this has taught me that this is not bad, because we all want peace and if someone disturbs our peace, it is best to leave.
Soy una persona que desea que su vínculo esté solo personas que me deseen una vida sana y feliz. Me he alejado de muchísimas personas que han envidiado mis pasos, donde fuí muy criticada y burlada en situaciones entre amigos o familiares, todo eso me ha enseñado que eso no está mal, porque todos queremos paz y si alguien nos perturba la paz, lo mejor es irnos.

Is your opinion important?
¿Tu opinión es importante?
Well, I don't think it's very important, but it can be valid when someone wants to know my opinion. I try as much as possible to be honest but with a lot of empathy, sometimes people are often cruel with their words and can hurt someone else's efforts, therefore, I want to be the 0.00001% of that person who measures words.
Bueno, no creo que sea muy importante, pero puede ser válido cuando alguien quiere saber mi opinión. Trato lo más posible de ser honesta pero con mucha empatía, a veces la gente suele ser cruel con sus palabras y puede lastimar los esfuerzos de otra persona, por ende, deseo ser el 0.00001% de esa persona que mide las palabras.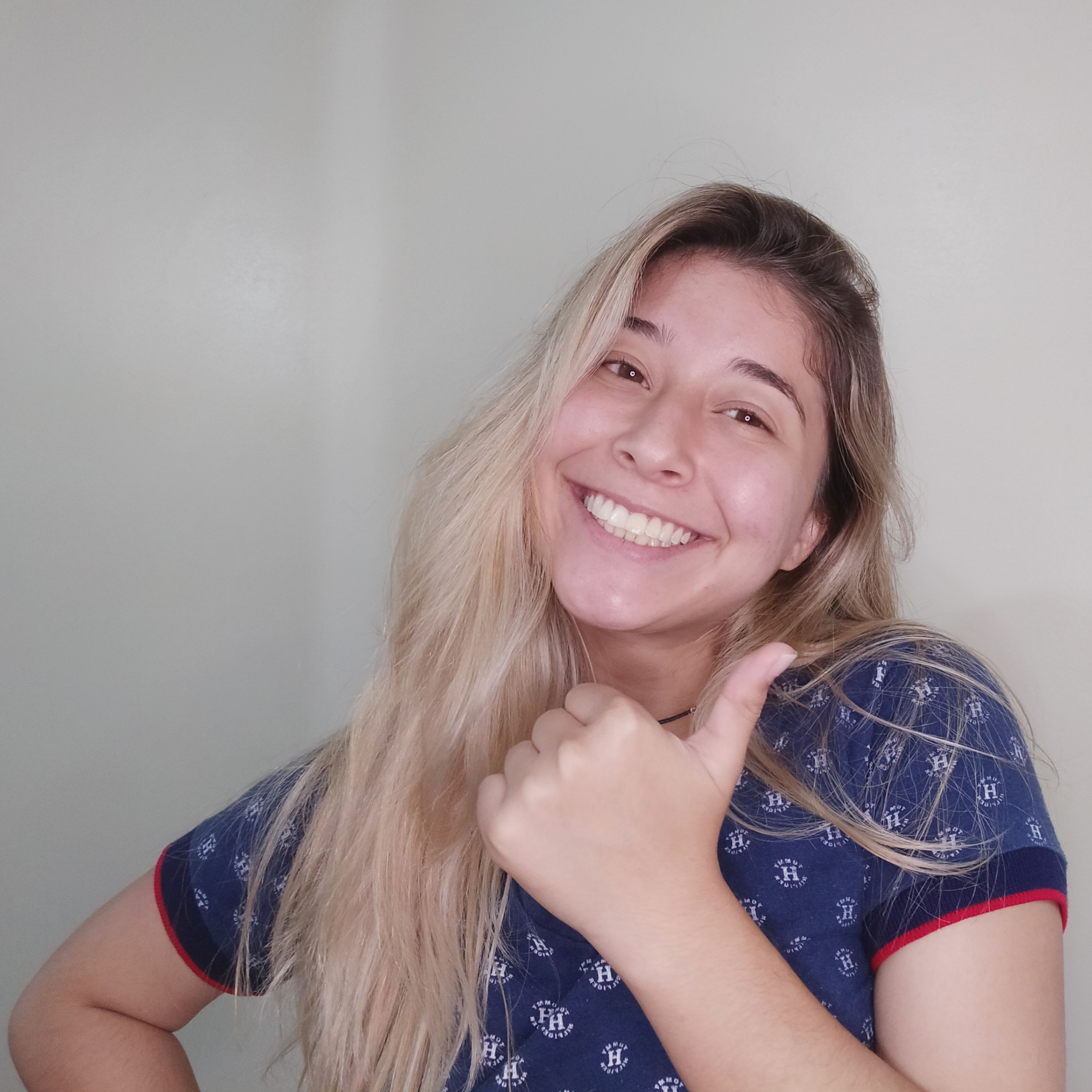 Do you forgive yourself for past mistakes?
¿Te perdonas por los errores del pasado?
In this aspect, yes, because we are all human beings and we can make mistakes. I have learned a lot from that, through thick and thin.
En éste aspecto, sí, porque todos somos seres humanos y podemos equivocarnos. De eso he aprendido muchísimo, por las buenas y por las malas.

Can you say NO?
¿Puedes decir que NO?
I find it very hard, no matter how bad the person is, if they are really in need my heart will go straight to soft, so I can say NO I can NOT say NO.
Me cuesta muchísimo, por más mala que sea la persona, si realmente está necesitada mi corazón se irá directo a ablandarse, así que puedo decir que NO puedo decir NO.

Do you accept criticism?
¿Aceptas las críticas?
It's hard for me to accept them. But seriously, for me they are necessary, because this way I learn and I don't make mistakes again.
Me cuesta aceptarlas. Pero en serio para mí son necesarias, porque así aprendo y no vuelvo a cometer errores.

Thank you so much for making it this far. Many blessings and happy evening ❤️
Muchas gracias por haber llegado hasta aquí. Muchas bendiciones y feliz noche ❤️
---
Translation | Traducción: DeepL.com
Images | Imágenes: Cámara Xiaomi Redmi Note 8
---
---