Flower Pots from Used Bottles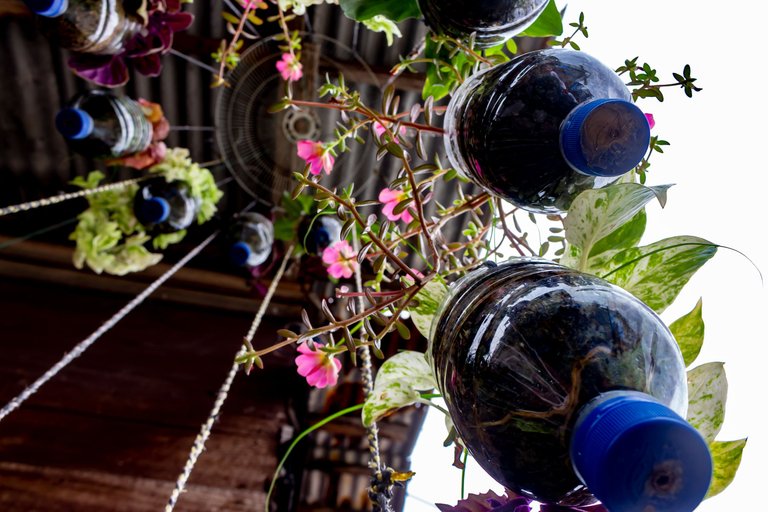 Hello Hiveian Friends, Wherever You Are!
For those of you who are lovers of ornamental plants and are confused about how to arrange them or also for those of you who are lovers of bottled water who always throw used drink bottles in the trash. In the following, I will share my experience today through my best friend's creative idea, using used bottles as containers for planting various ornamental plants.
He goes by the name of Hendra and resides in Mon Geudong Village in Lhokseumawe City. He turns recycled bottles into pots for all of his attractive plants.
This idea originated from his concern for piles of household waste. Indeed, in several locations, some residents make illegal garbage dumps. Because the location is close to unproductive fish ponds and there is also sewerage for wastewater from residential areas, some of these locations are used as piles of garbage by residents.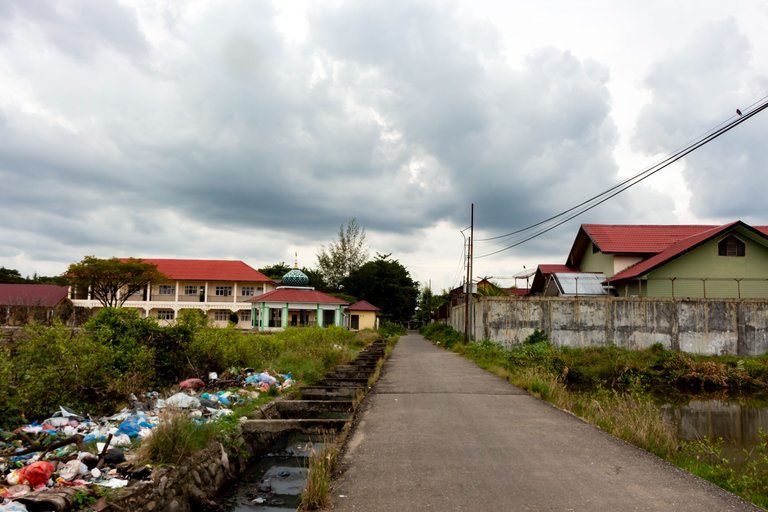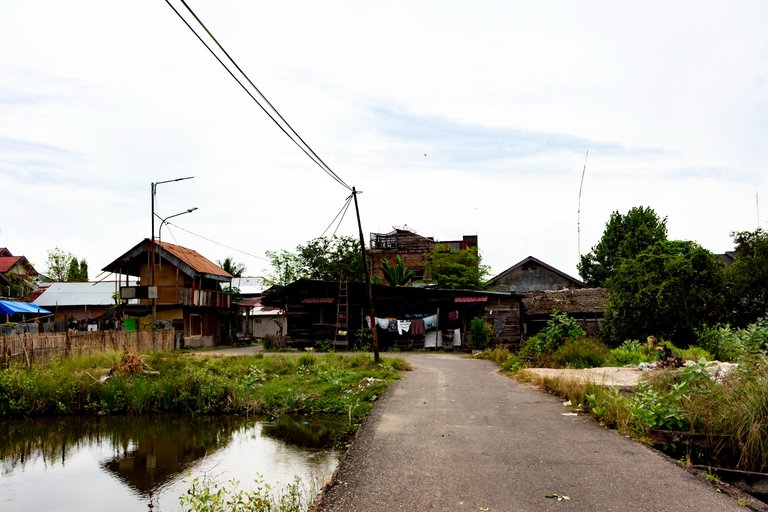 Road "Pembangunan" of Mon Geudong Village
---
Her craft not only uses used bottles but also utilizes other elements from broken fans to produce a series of flower pots that are hung in front of her house. As seen in the image below: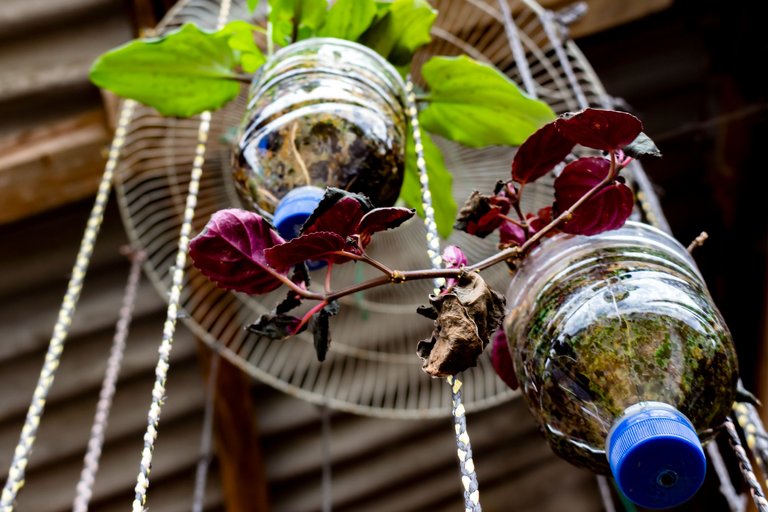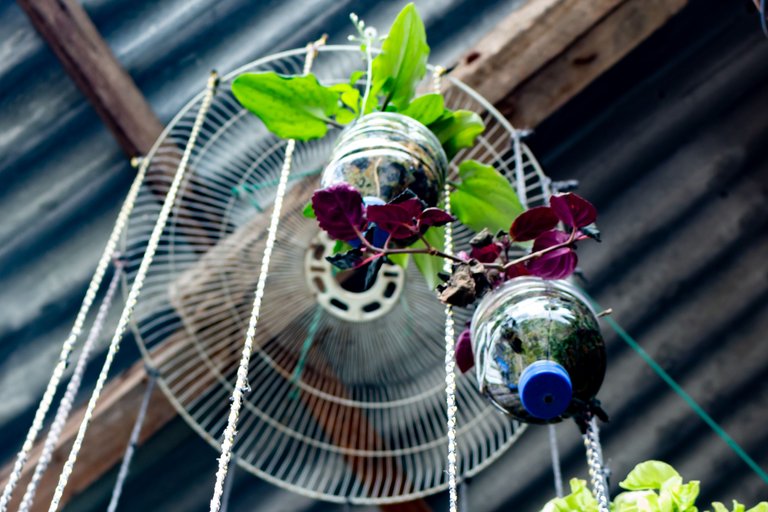 The used fan's round component acts as a binder to produce an umbrella-like shape, and little flower pots are organized in a tidy row underneath it.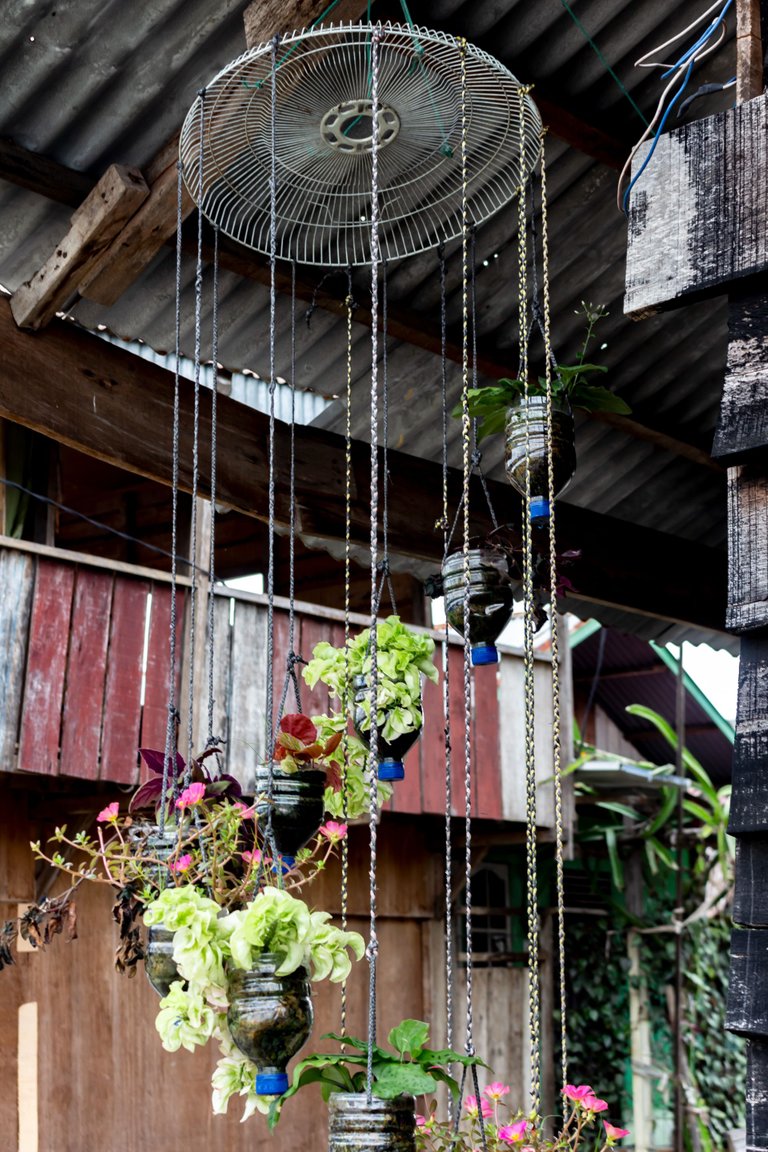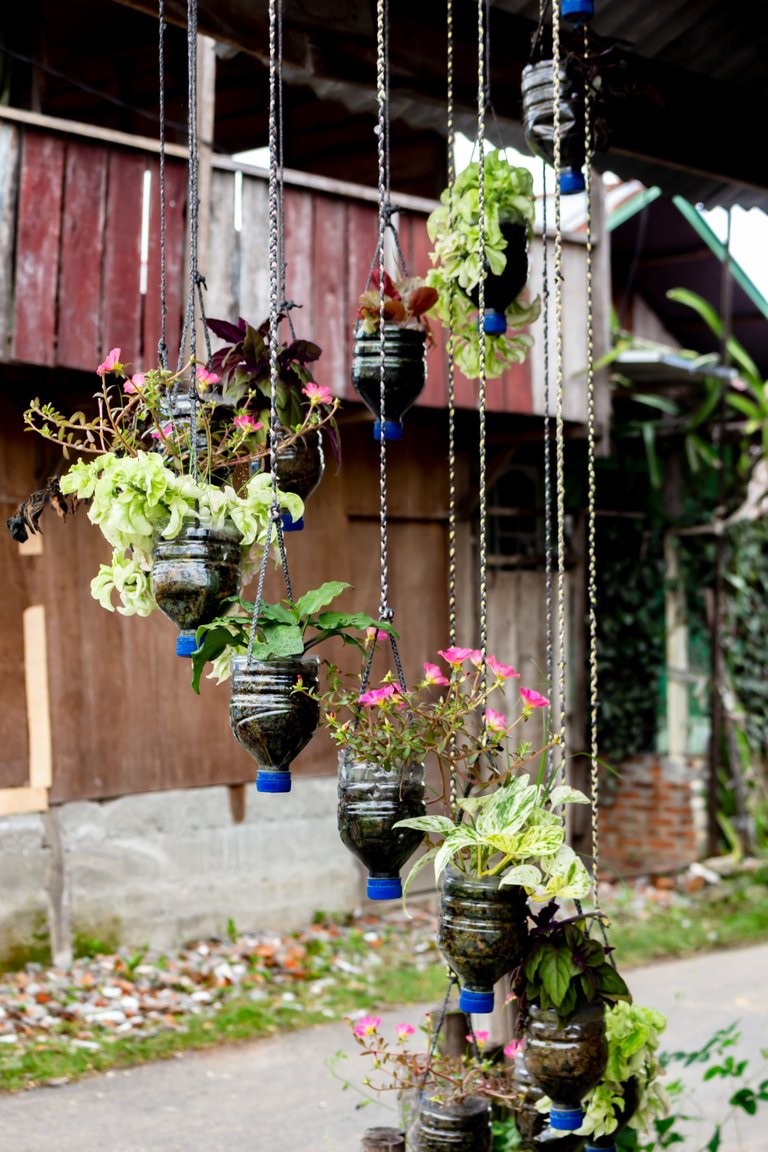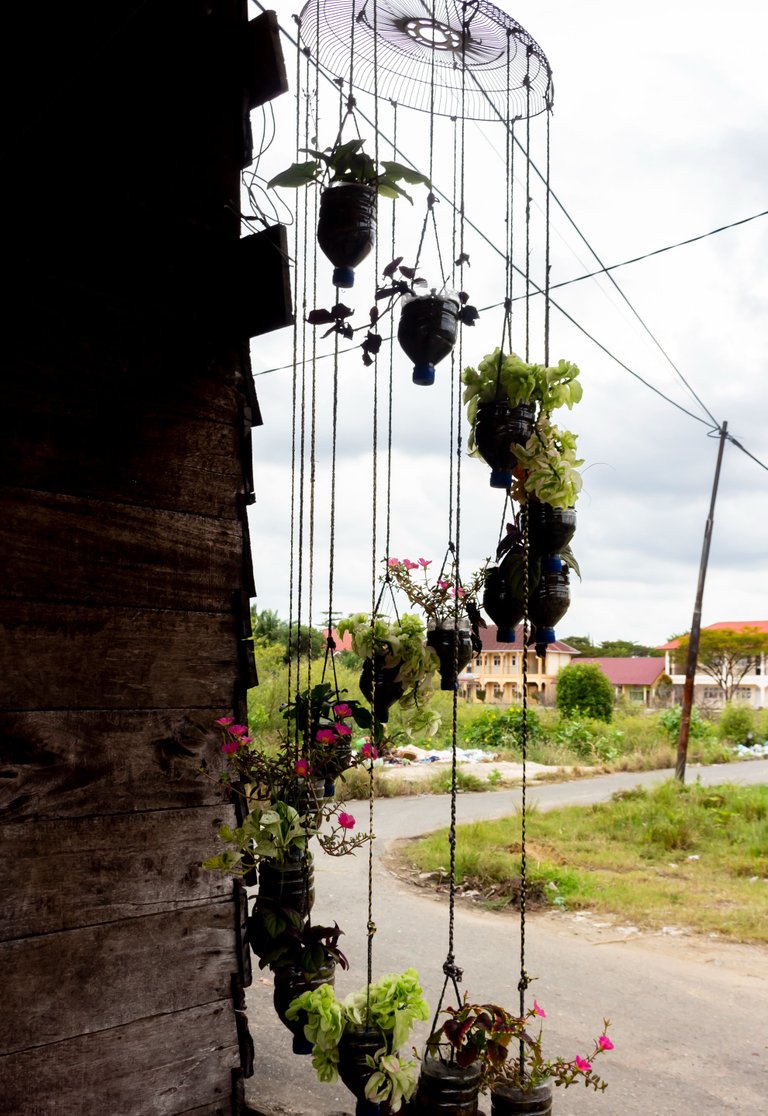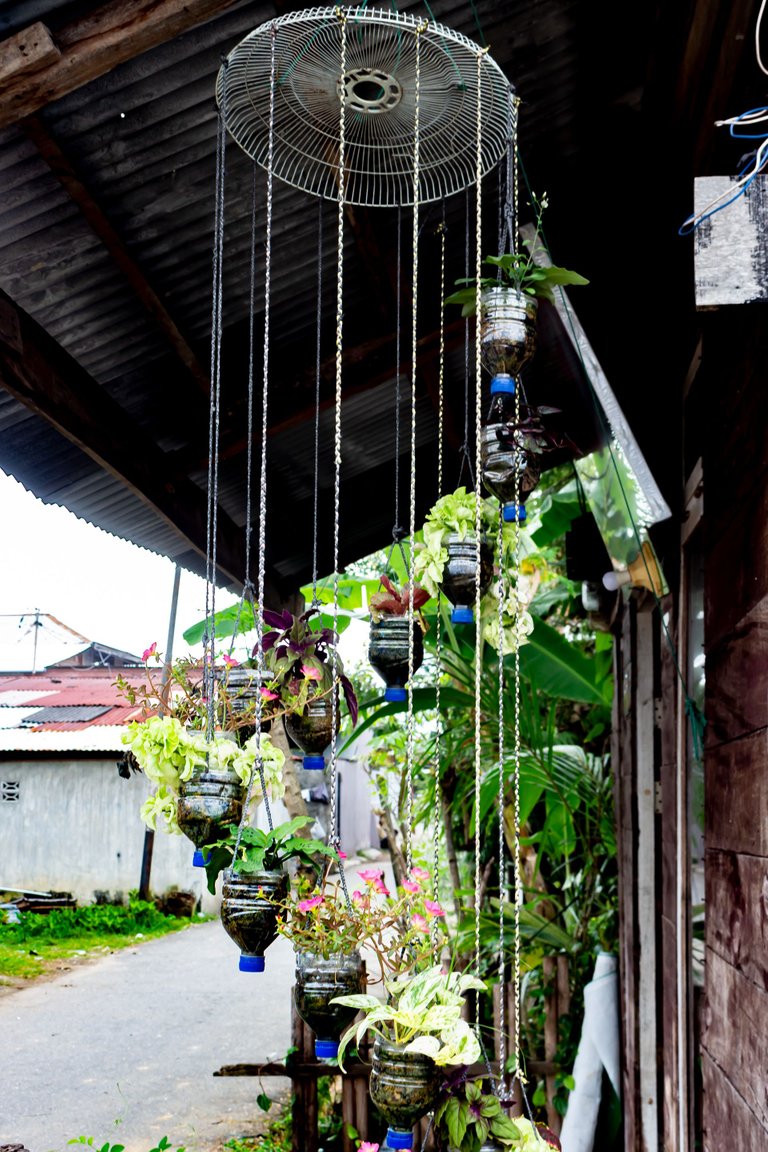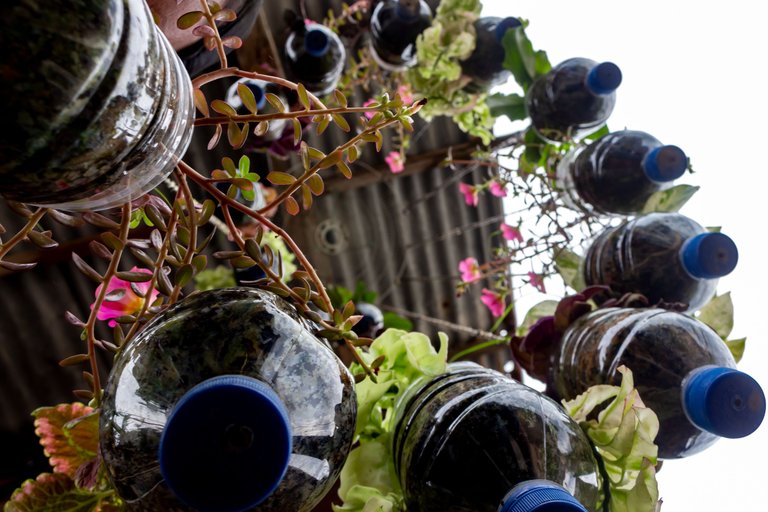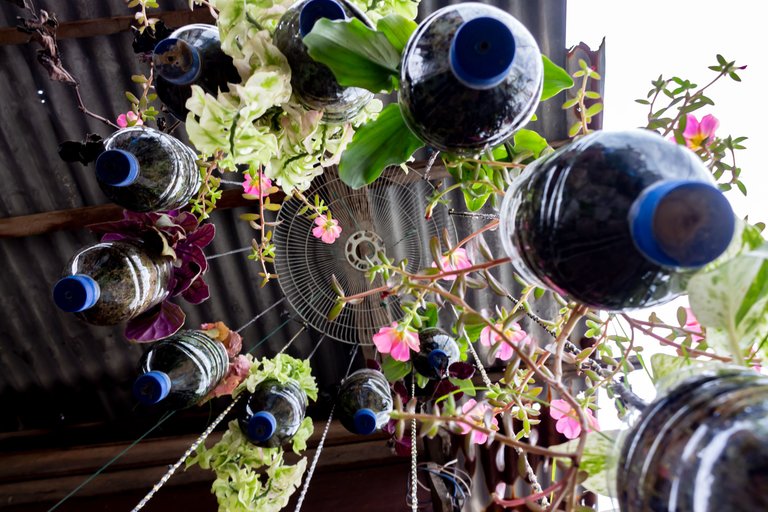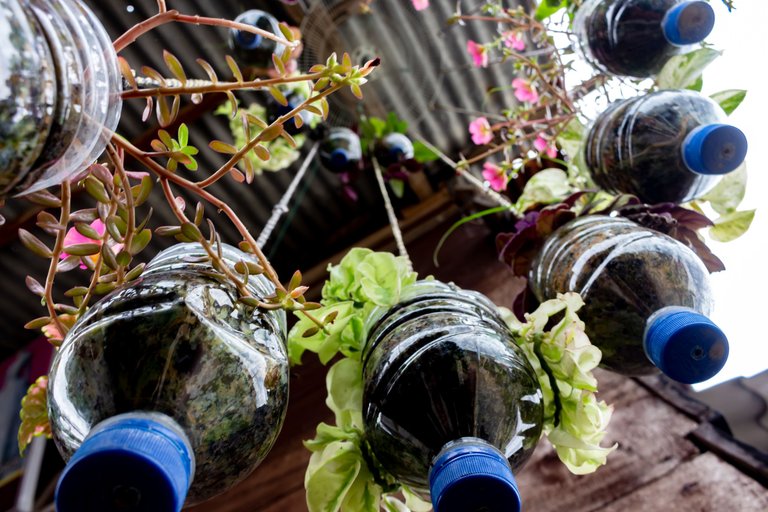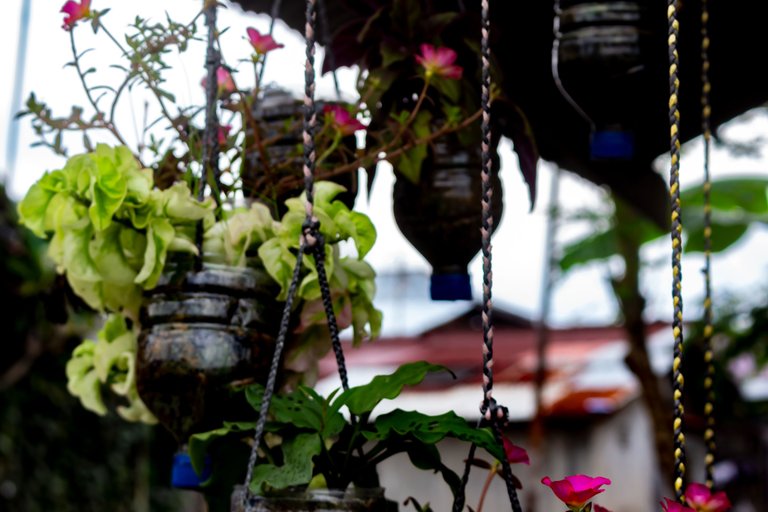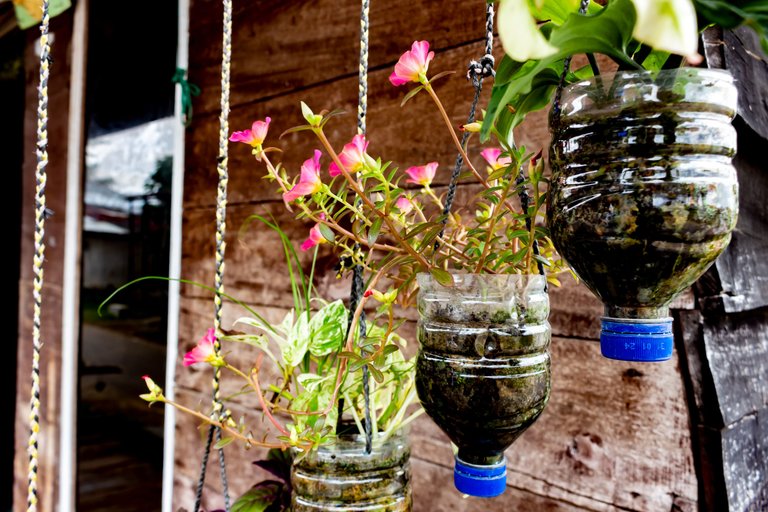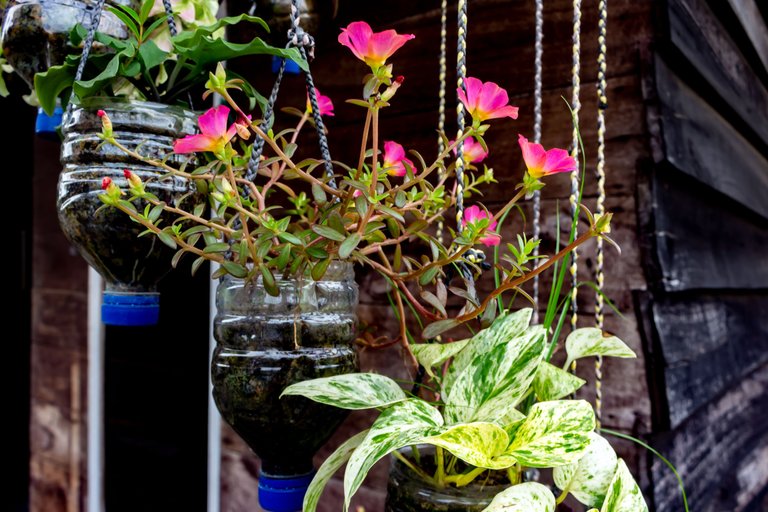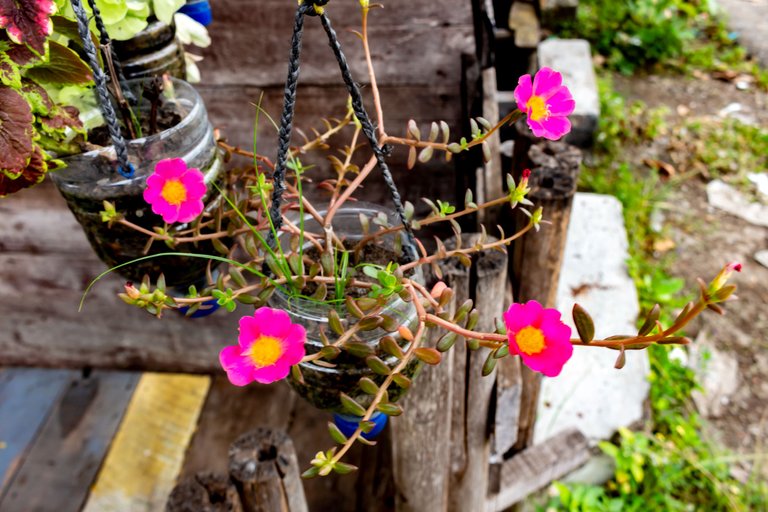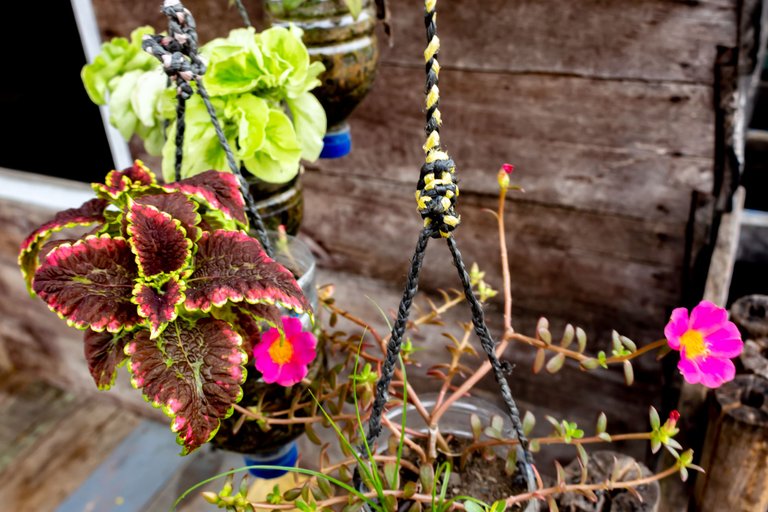 ---
In addition, used bottles are recycled into flower pots and tied to the concrete fence that surrounds his house. A vine with various bloom colors, according to my acquaintance, would be a wonderful plant choice for this flower pot. Because it will be a visual feast in the spring.
Especially for the flower pots attached to the walls, he made holes in the bottles. This serves to allow the new shoots of ornamental vines to come out freely.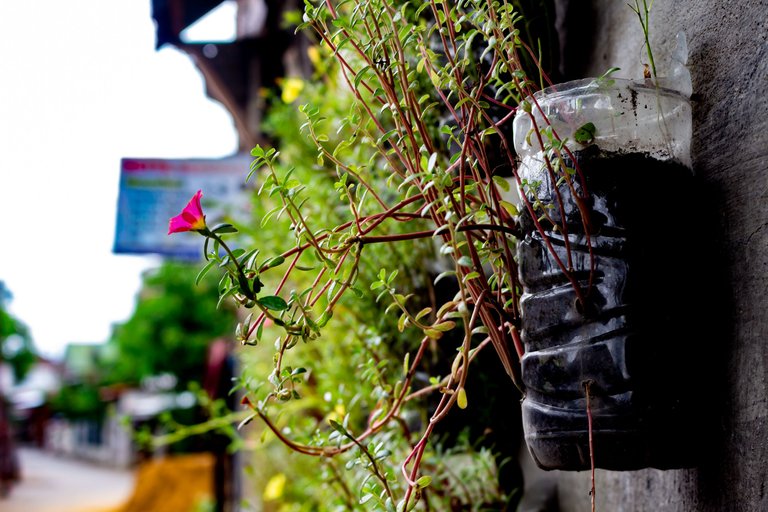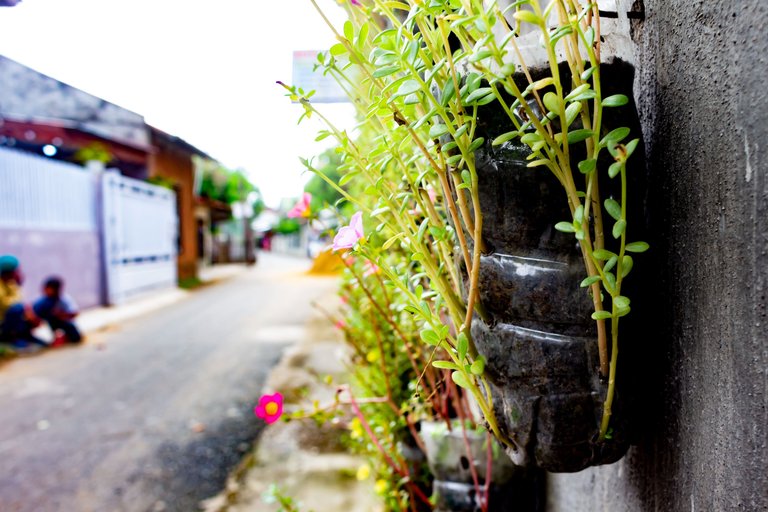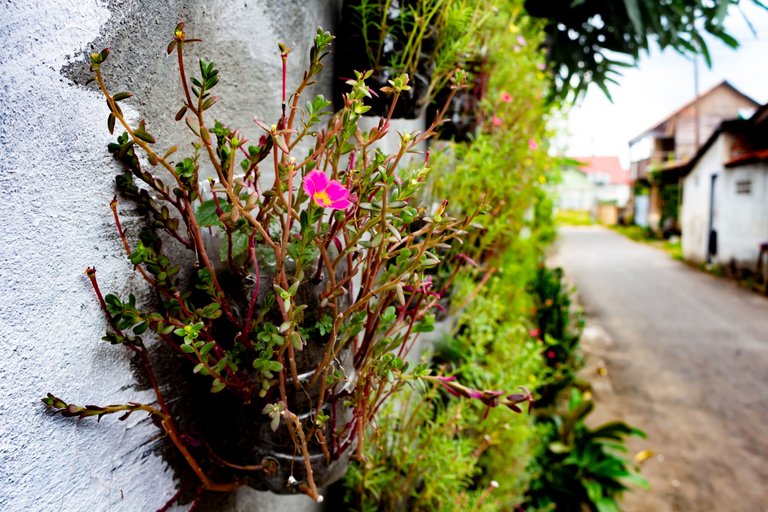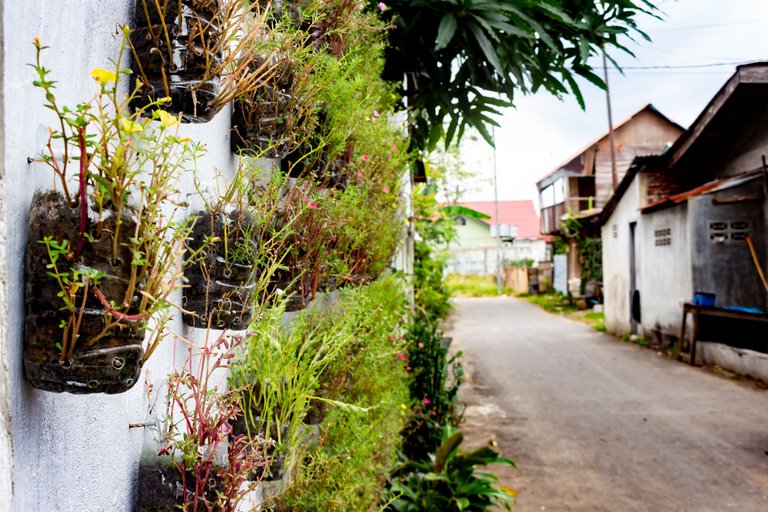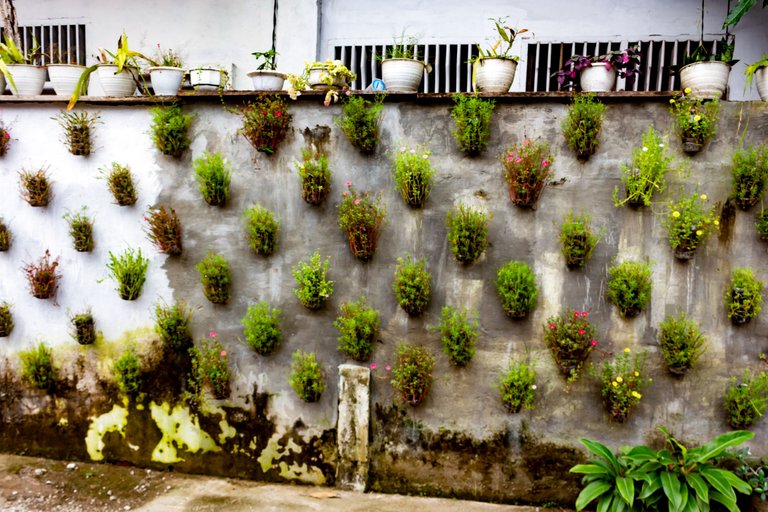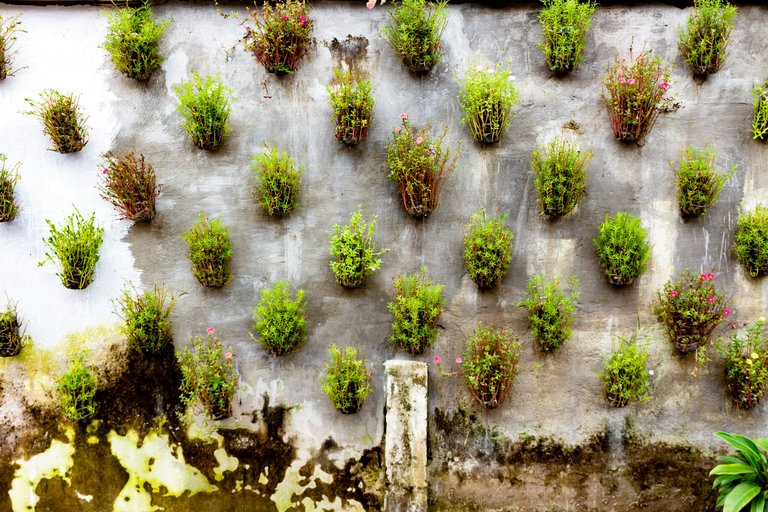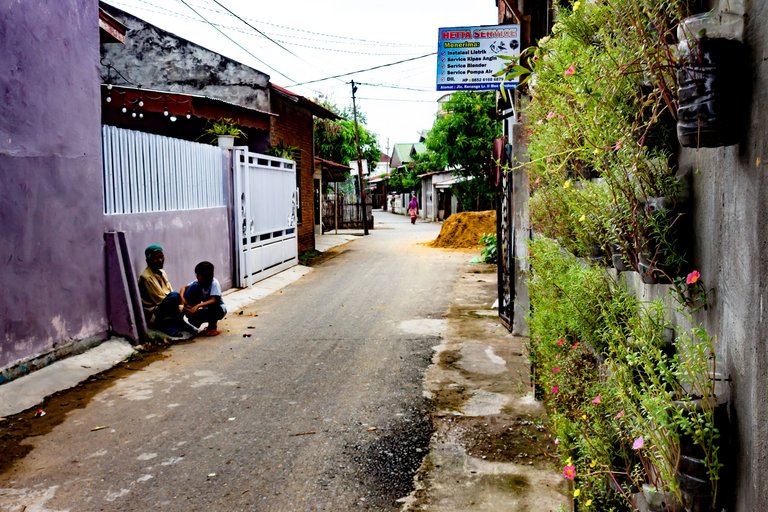 ---
"They Created, and I Shared," I conclude this post. Hopefully, can inspire us all.
Taken With: Canon EOS 700D camera + 17-50mm Lens
Thank You:
Nandaalbintang
@ichsannanda
---
---