APTOS - MarketCap / TVL is Abnormal
The journey of cryptocurrencies has been affected by several important occasions. With the debut of smart-contracts, the rise of De-Fi, Non-Fungible Tokens and Layer 2 solutions, the crypto money gave birth to the ecosystems that uses the Layer 1 currency to submit transactions on chain.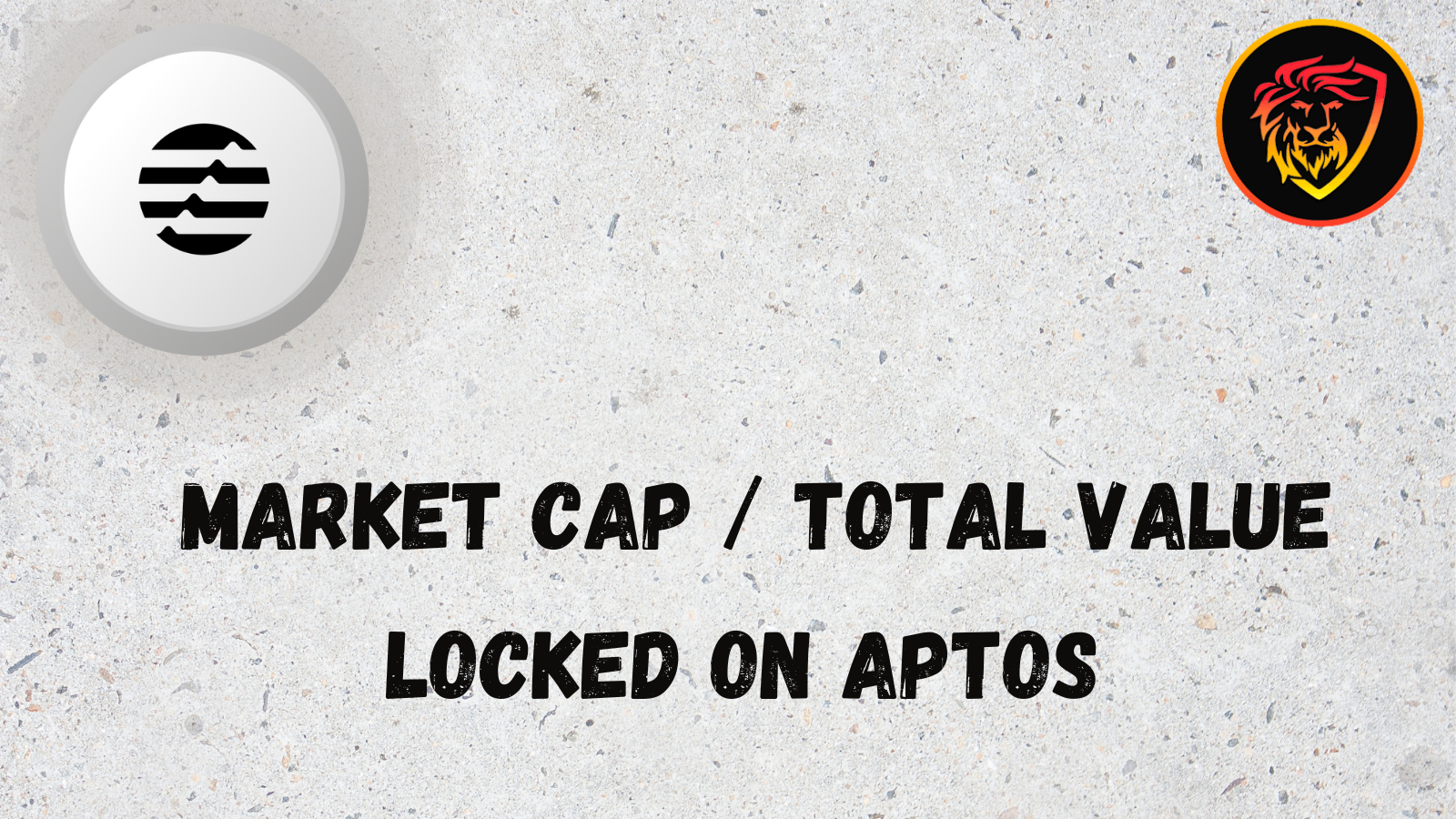 Obviously, it is quite easy to create new tokens / cryptocurrencies with a couple of code strincts. However, the developments in crypto ecosystem since 2017-2018 made it harder for any project to go viral as before. Over the last 4-5 years, crypto investors started to consider the growth of ecosystems rather than L1s.
A strong ecosystem is by far the best narrative for a crypto project as it is possible to create by spending millions of dollars but there is no way to sustain it without dedicated teams of developers, community and a clear vision.
CryptoTwitter discusses the Total Value Locked on Aptos and compares it with its price to estimate its fair value (!).
APTOS is Rising!
It has made x3 - x4 in a pretty short time while the market was slightly raising. Today, contrary to the red market, it has risen more than %20 and the crypto people started to be more bearish about its price. It seems like there are many people getting their hands ready for short positions for APT.
Although Aptos is exceptionally rising, we are familiar with this case from the rise of Solana, Avalanche, and Fantom from the previous cycle. So, what made people more bearish against APT?
MarketCap / TVL rate is 45!
You may not be aware of the total value locked in Aptos ecosystem but it is 7/24 available on DefiLLama.
The leading rocket of crypto is not showing the same growth in the total value of the ecosystem. It's still not in top 5 - 10 - 20 - even Top 30 😅
Of course it will be in Top 10 when the bull-market comes as we know some blue-chip projects that spend thousands of dollars to contribute to the growth of the ecosystem. However, in today's conditions, it looks a dissatisfying.
The market cap: 2.58B
The TVL: 57M
The Ratio: 45
What's the average MCap/ TVL ratio for Top Coins?
Though the ratio is above 45 for Aptos, the other will surprise you compared to it.
Ethereum's MCap/ TVL ratio is 192B / 27B = 7
BNB's MCap / TVL ratio is 48B / 4.8B = 10
Polygon's MCap / TVL ratio is 8.5B / 1.16 = 7.3
As you can see, the average ratio swings between 5 to 10-15 for top-tier projects. Seeing the huge difference in the ratio, crypto investors started to be suspicious about the price of APT token.
We cannot say that MCap / TVL is a crucial parameter to assess the value of a coin but it is always better to keep some statistical data before taking an investment action. I, personally, love Aptos projects but the current price and the mismatch in the ratio above makes me be more patient before investing into it.
Hive On ✌🏼
Posted Using LeoFinance Beta
---
---