Avalanche - Web3 Pinterest via CurateDAO
CurateDAO is another system developed by Avalanche team to catch up with "curate-to-earn" which is already named as SocialFi or blog-to-earn in the crypto ecosystem.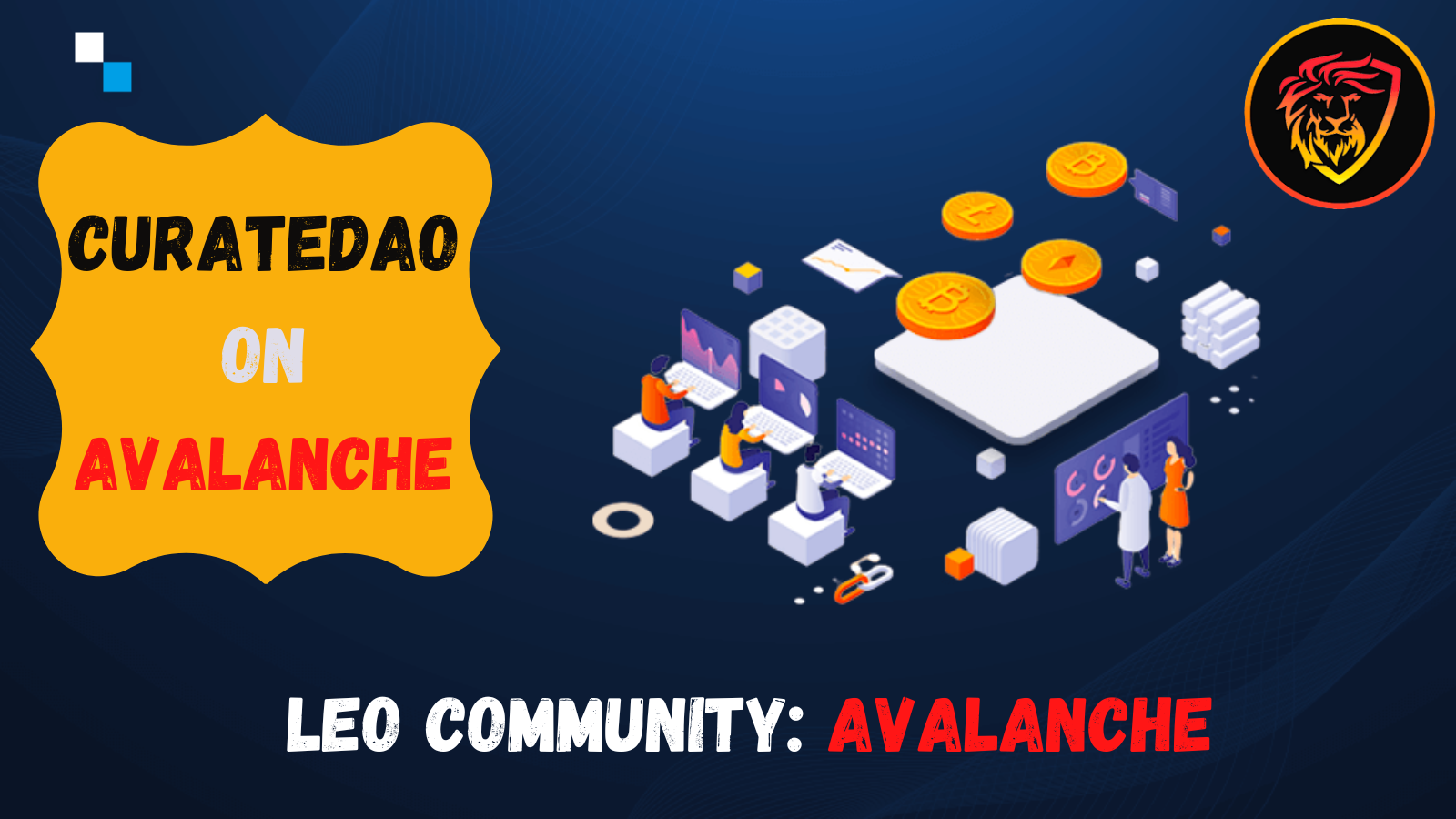 CurateDAO is intended to make Web2 platforms, such as Pinterest, Web3 with the effort of community members who can be the curator or scout! For people who want to get rewarded by their contribution, there is going to be tasks assigned to them or their products can be purchased by viewers.
Another option for payment will be watching ads! It will be proof of attention 🙃
The curator can be an individual, a decentralized autonomous organization (DAO) or an artificial intelligence (AI) program like GPT-3. They will earn along with the scouts as content gets purchased by the viewers or accessed by watching advertisements - Cointelegraph
Web2ish Web3 (!)
Reddit declared a parnership to be adaptable for Web3 concept. After Reddit, Pinterest is going to be competible with Web3 concept.
I believe it takes a couple of years for such leading platforms to be a at least Web3-like because their system are specificly designed for Web2!
Governance is not in the hands of users
Developments are not open source
Operations are not on-chain
You do not own your profiles, the platform has it.
While some huge steps await leading Web2 platforms, rewarding people with tokens cannot be named as Web3!
Next big thing: SocialFi!
If we flashback to the recent hypes of 2022, we experienced Play2Earn (when AxirInfinity,Splinterlands, Alienworlds went viral), continuation of Metaverse hype (Sandbox, Decentralend) and finally move-to-earn (StepN, Actifit)
The next hype is likely to be on SocialFi where Hive evosystem is leading the ecosystem with no doubt.
What's cooking?
In addition to the existing blogging platforms, "solid projects" like Lens Protocol vs Web2ish Web3 will reward with cryptocurrencies/tokens at most.
Lens in example: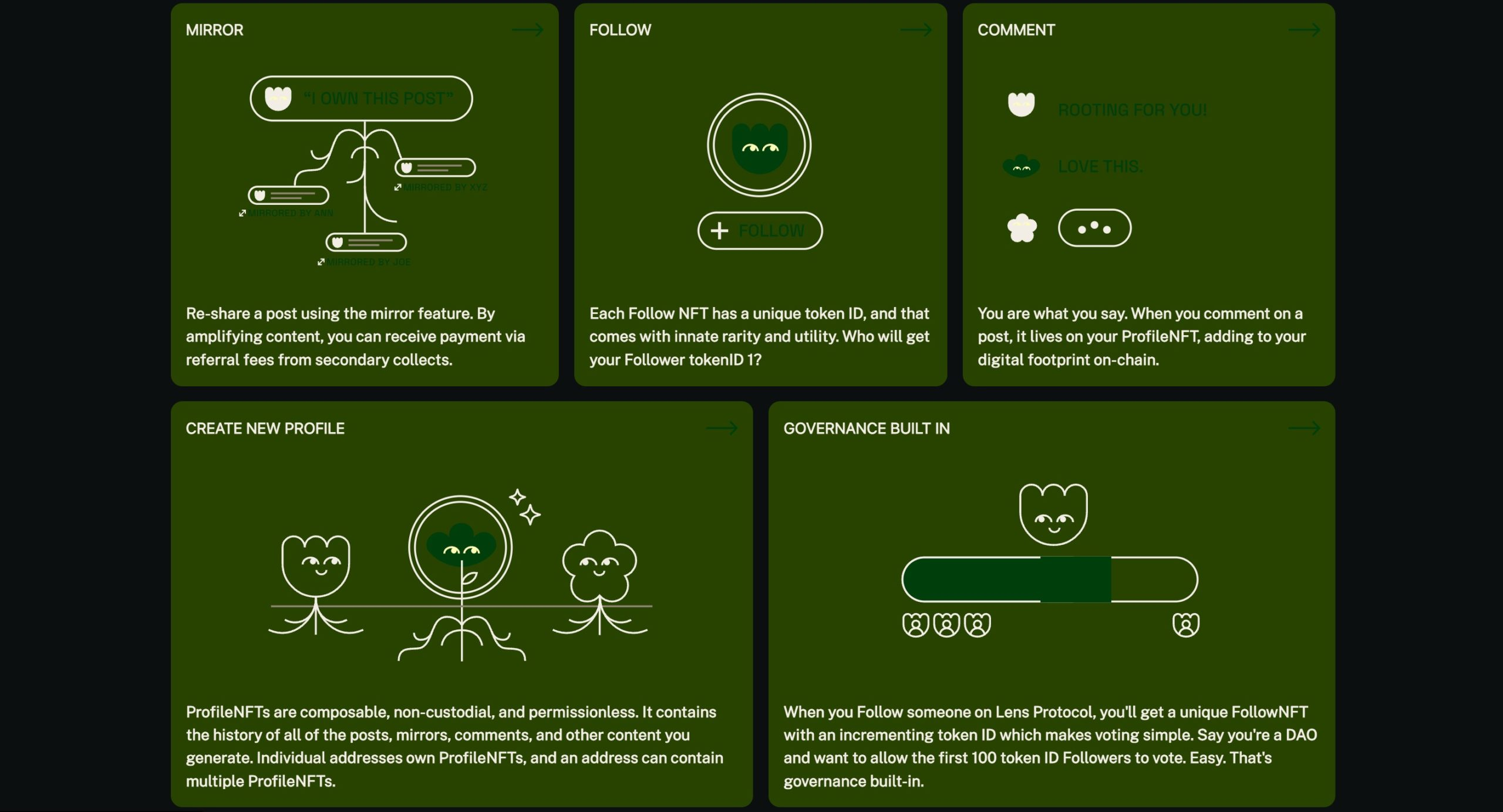 I see that we will see the battle of real Web3 projects like Hive and Lens against Web3ish adaptation of current social media. The former is secured and advanced by blockchain technology while the latter ones will be neither real Web2 nor a Web project.
CurateDAO by Avalanche Copies to Come Up
Crypto people are aware of the fact that Play2Earn still has long way to go and SocialFi will be the next trend. However, not all blockchains can handle millions of transactions Like Hive does. So, sidechains on Avalanche , parachains, subnets and L2 of Ethereum are sone popular and possible options we have now.
Each chain will have its "DAO" for Web3 integrations but not many will succeed IMHO. The battle between real Web3 projects against "crypto-friendly" Web2 projects will be immense. Luckily, we are on the right side 😉
Hive On ✌🏼
Posted Using LeoFinance Beta
---
---