Fusionist ACE Token Hype on Endurance Mainnet
Have you heard of Endurance Network and Fusionist? It is one of the most popular mainnet that is hotly debated among crypto enthusiasts. Of course, LeoFinance provides insights about new crypto projects and alpha investment on Hive blockchain. Let's dive into it 😉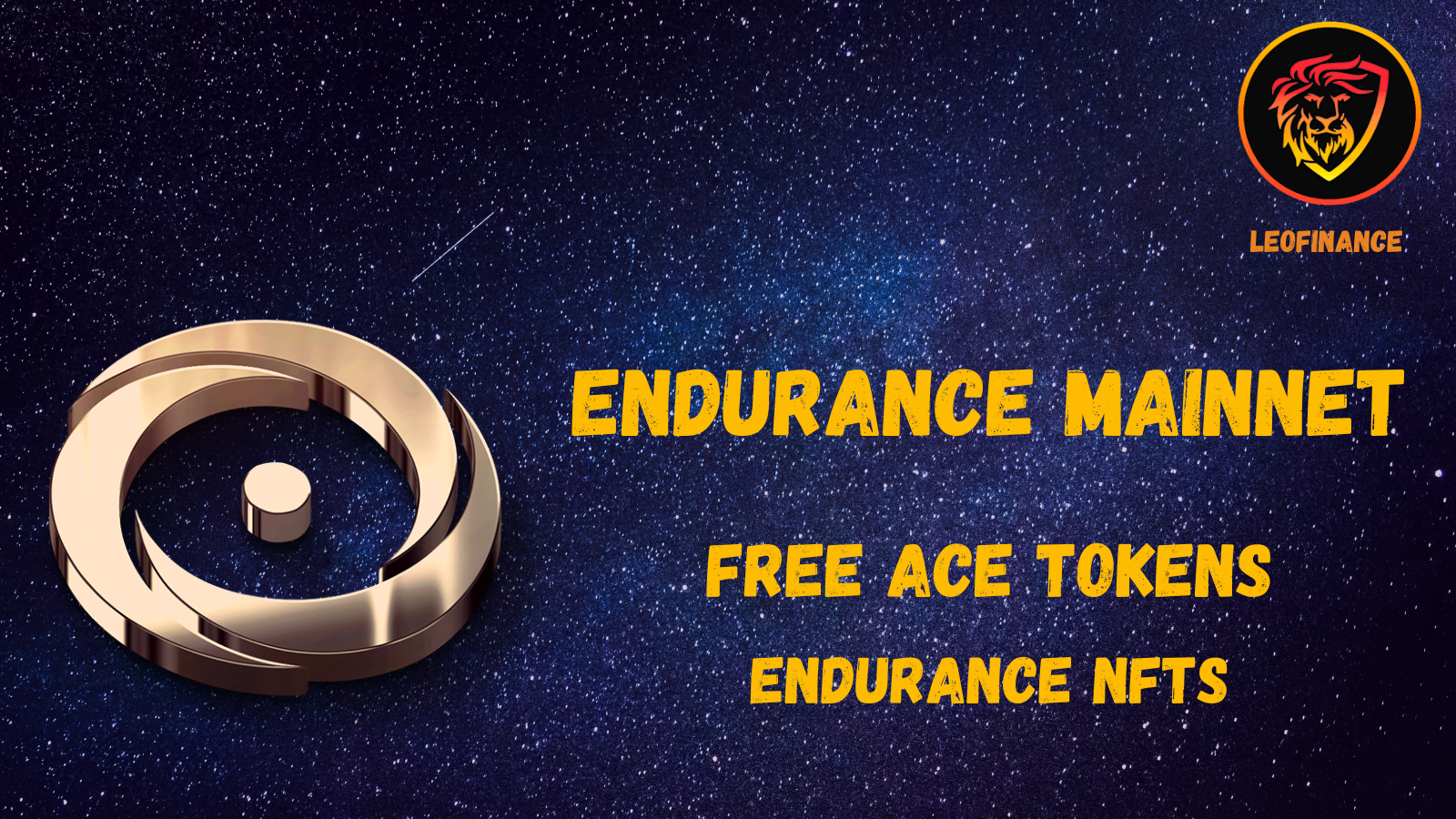 Endurance is a fast-speed and low fee blockchain that has recently initiated the mainnet. It is a GameFi and SocialFi Layer that is perfectly designed for both purposes. In line with the mindset behind, the project started rewarding new enthusiasts with ACE token that is distributed via gamification on Fusionist website.
You can receive free ACE token daily and hourly by completing some tasks and using Endurance blockchain NFTs to maximize your rewards. So far everything sounds crazy, before the details take a look at the stats 🔥

666k Wallets created in 2 days, 312k transactions.
147M total ACE token supply, 1.47 initial supply available.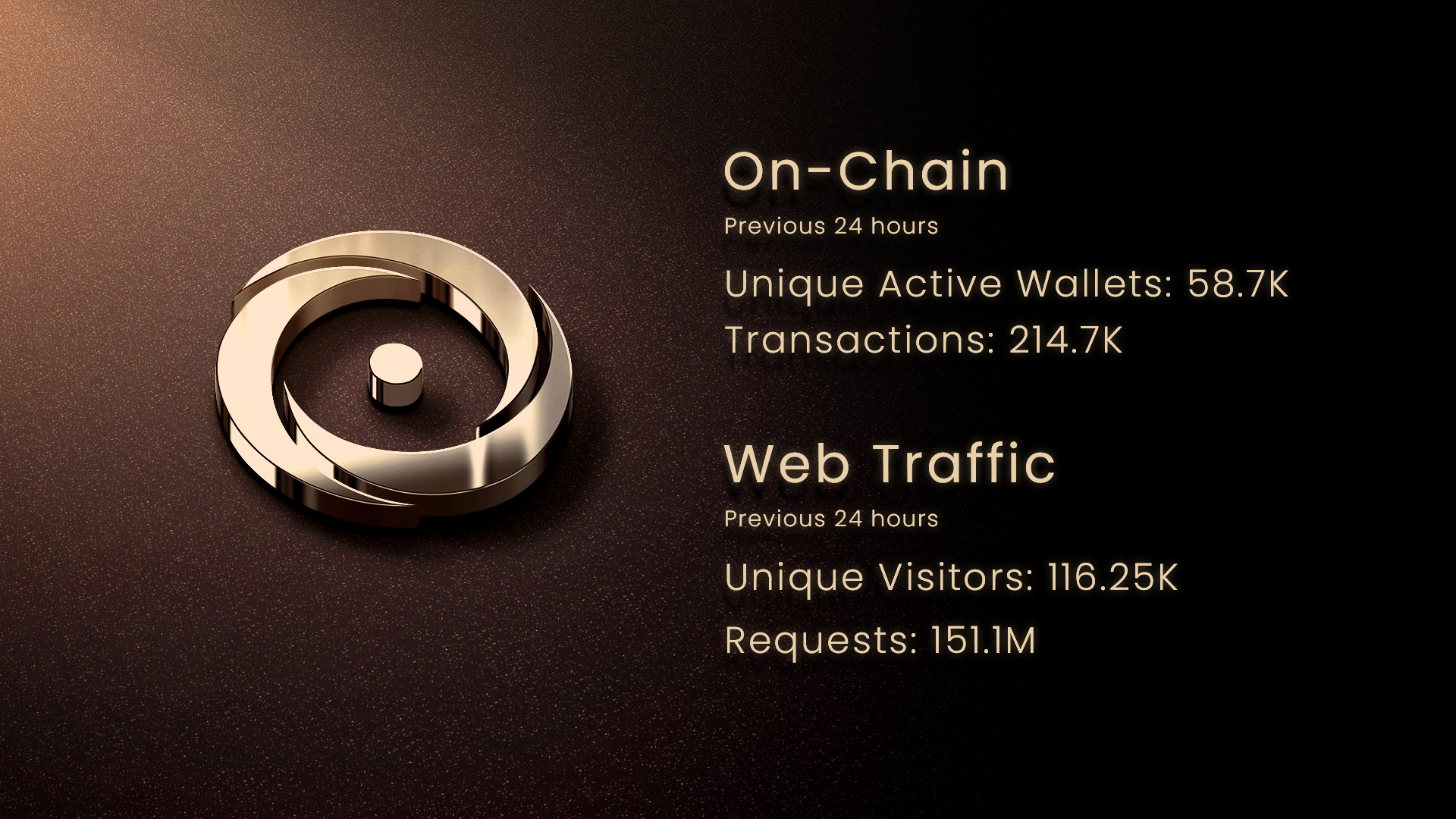 Web Traffic is amazing. There is a massive hype on Endurance!
People rushed into the project and the team is dealing with the bots that try to manipulate the gamification model of Fusionist.
How to Register Fusionist Endurance
Similar to all other Web3 platforms, you will start by Connecting your Wallet, such as MetaMask, to begin your journey. After Metamask, you need to connect your Discord and Twitter.
When someone uses your referral link, you receive Alpha Points.
500 Alpha Points can be converted into 0.5 ACE tokens.
To register with my referral link to help me: Ace Fusionist
Without my ref: Ace Fusionist (No Ref)
How to Receive Free ACE tokens
All you have to do is automatically submitting the Endurance Mainnet to MetaMask to click and receive your ACE token.
Ace Fountain is the very first free coin source that everyone needs to click.

It costs nothing to claim it. You just click the button "claim" and you receive 0.012 ACE token to start exploring and initiating transactions on Endurance Mainnet!
You can also start buying your first NFTs on Endurance to boost your rewards. For example, I own 3 NFTs that boost my ACE token rewards on Ace Fountain.
How to Get NFTs
The NFTs on Fusionist are divided into different categories. Basically, there are BOAT NFTs that can be received via ACE tokens (you can earn them) and the Paid NFTs such as Alpha Prestige
You can buy Alpha Prestige NFTs on Opensea or Binance NFT.
Let's focus on BOATs. You can see them as NFTs with real utility. They are used to boost some things like cool down process, amount of ACE tokens received etc.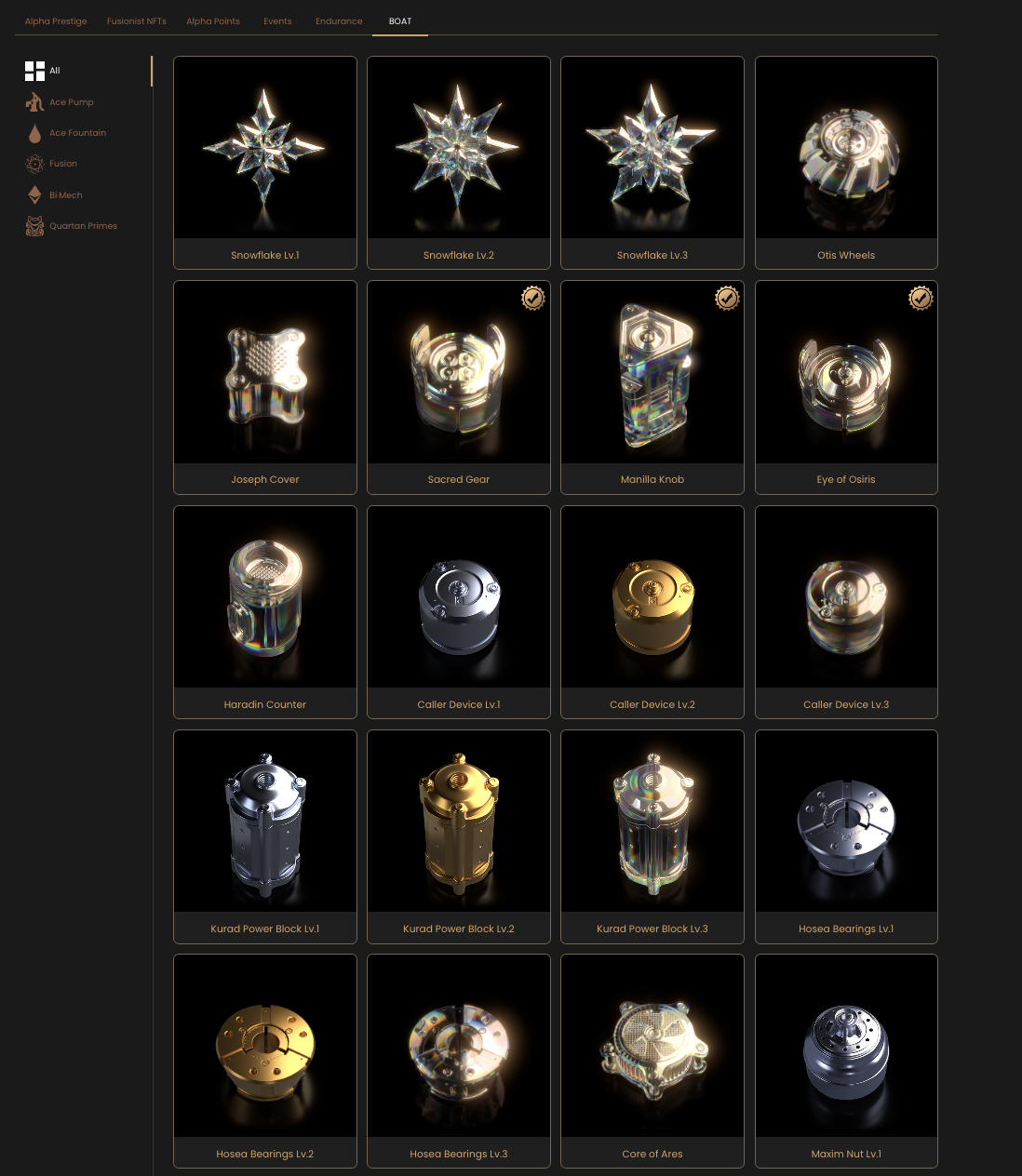 Their prices change according to the buff you receive from them. Once they are purchased, they start working for you.
Boost on ACE Fountain: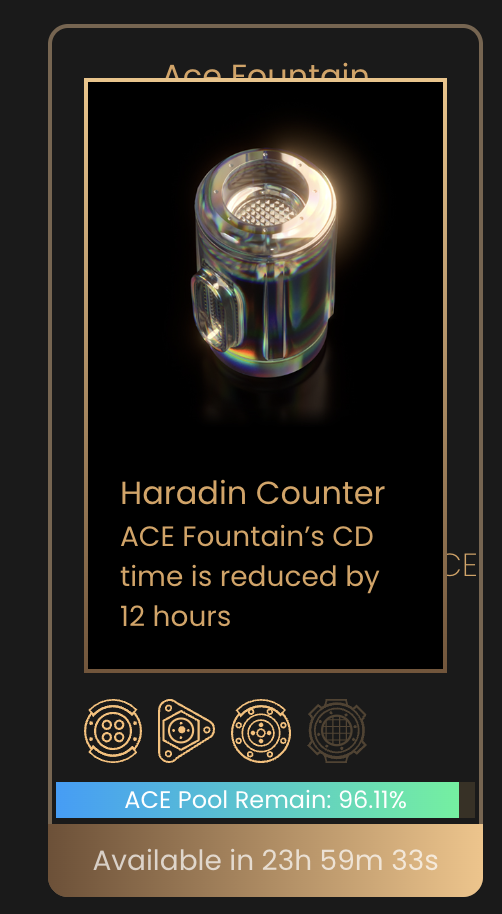 0.03 ACE from Sacred Gear
0.001 ACE from Manilla
+20% change to get 1.5x rewards with Eye of Osiris
When I purchase Haradin, it will reduce the cooldown like the others. Of course these NFTs have time limit, too.
The gamification model of Endurance is fascinating. The hype is pretty vivid and it is worth checking the project. If you have any questions, you can ask it in the comments section.
Hive On ✌🏼
Posted Using LeoFinance Beta
---
---