Is Splinterlands Validator Node License Still a Good Investment?
The price of a Splinterlands Validator License has dropped below the Tranche 2 Stage price in which people spent around $1900 combining 500 Vouchers and SPS tokens for the license. Since the end of Tranche 1, only 5 new licenses have been sold in the new tranche.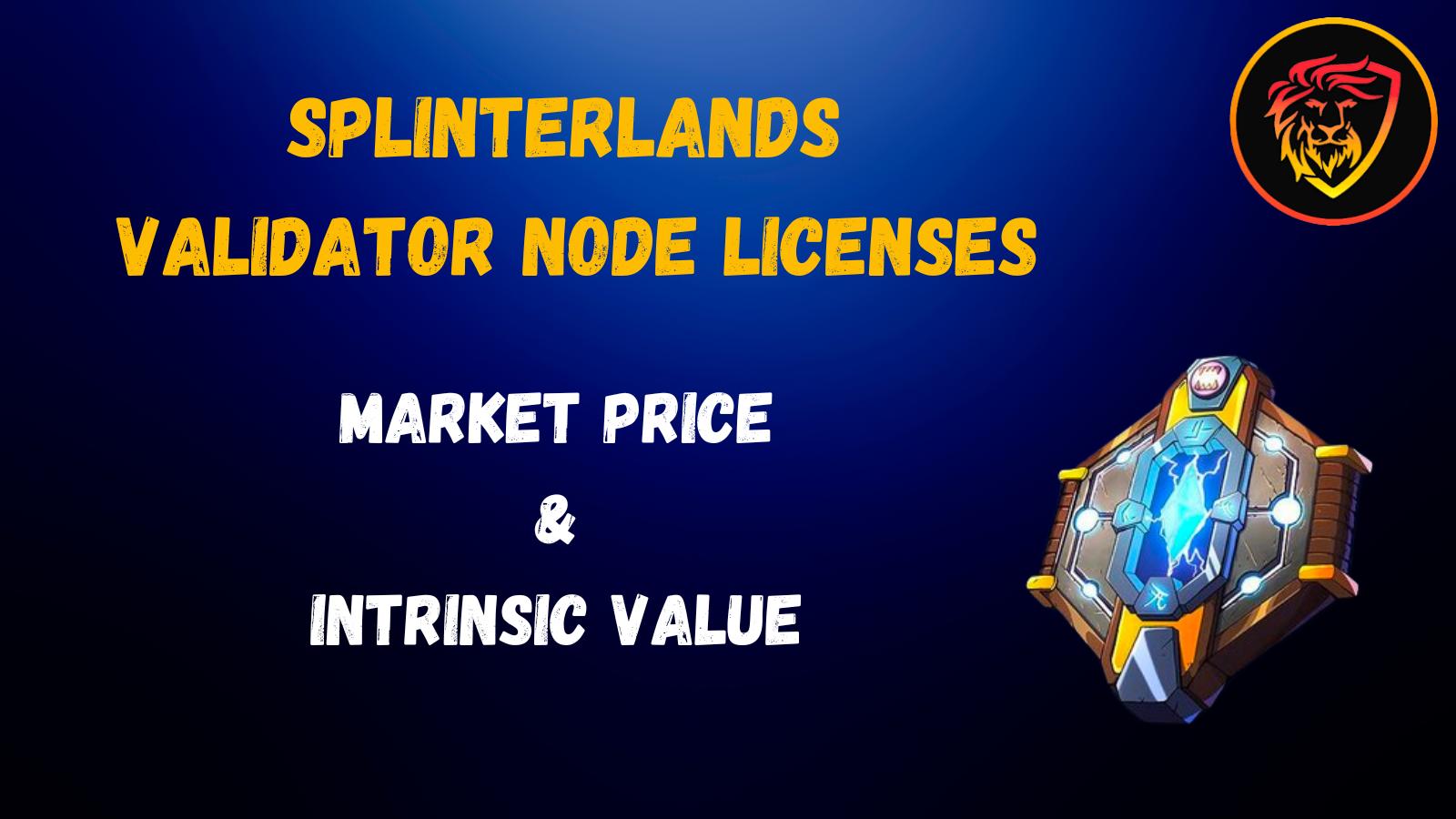 As of writing, if somebody decides to buy Splinterlands Validator License from the market, it is traded for $1500+ worth of Swap. Hive whereas the price of a new Validator License to be "created" or "bought" from Splinterlands in-game store is $2617 for now. If you want to track it quickly, I strongly recommend you to check Splintercards main page to see the price valuation.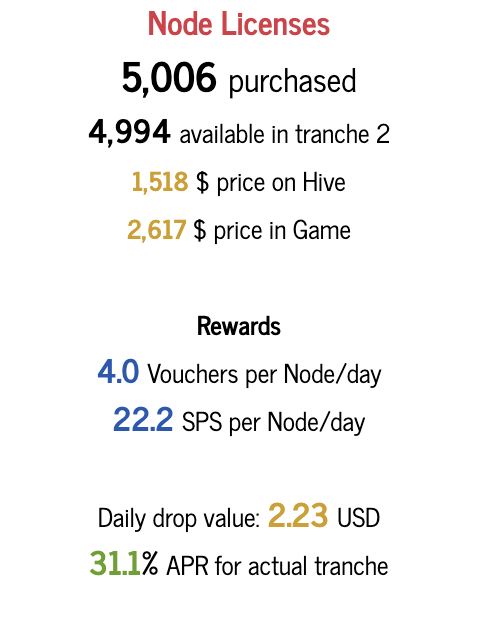 There are only 5006 Validator Licenses who share the prize pool for holding licenses to get rewarded daily. When I first bought the license, it was around $5 worth of SPS + Voucher token distribution before the prices of tokens dropped.
Though it seems like I've lost $400 in unrealized loss, I do not see the case like that. In the case that we value these assets in their short-term price actions, we can hardly assess their intrinsic value that comes from their importance for the game. These Licenses will make you Miners of Splinterlands who keep the operations secure and decentralized for the sake of the game.
The Ownership has been Worthy
I bought my validator on the 15th of September and it's been dropping Vouchers and SPS tokens. More than 4 Vouchers and 22-25 SPS per day have been received. The estimated drop of tokens can be up to $100-120 though both SPS and Voucher tokens are at the bottom levels 😉
I still accumulate to buy my second Splinterlands Validator Node as early as possible. When I have enough sources to buy the second one, I'll be buying it from Hive-engine as there is a huge gap between the Splinterlands Store to "mint/create/buy" another one and buy it from Hive-engine. When I was purchasing the first one, there was no such arbitrage between them 😅
How Strong is the Sell-Pressure?
First of all, let's remember who bough these Validator Licenses for what prices:
Presale owners purchased for around $1250 ($1000 SPS + Vouchers)
Tranche 1 owners purchased for around $1850 ($1500 SPS + Vouchers)

The presale owners can sell the tokens for profit but there are only 2000 Presale License tokens created. If the price of Licenses stays as low as $1500, I can buy as many as possible because 3000 License tokens were created for a higher level, which are not likely to be sold for loss while receiving daily drips, and new Validator Node License token creation requires at least $2800+ from the Splinterlands store!
Assuming that I own 2 license tokens and receive $5 daily drips per day, I would buy it in 300 days without any extra investment eliminating the external factors. This is the case for existing owners. Sounds good!
With a solid re-investment strategy, existing License node owners who will already be running their nodes can buy and increase their share because they will not spend more money or electricity power for another license token 😉
All in all, I stick to my plan to buy the second Splinterlands Validator Node License by re-investing. As long as the price of a License token swings between $1000 - $1800, I can purchase as many as possible because I'll already run the node and have no extra burden for owning many licenses + daily drips are paying decent returns even in the low price levels for me.
Posted Using LeoFinance Beta
---
---