The Daily Leo #351 | Oil to Hit $100, Tether's USDT Loans & HiveFest 2023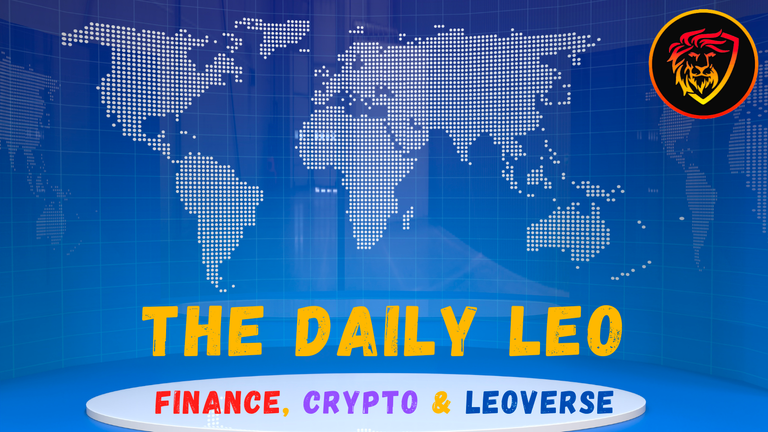 Welcome to The Daily LEO! We pull the best articles in Finances, Crypto news and Hive/Leo into one condensed information packed space.
Be sure to follow @thedailyleo so you never miss the Daily LEO. You can also subscribe to the newsletter here Subscribe to the Daily LEO
---

---
A growing number of Wall Street analysts think oil could hit $100 a barrel

Crude futures are up around 30% in the beyond 90 days in the midst of a stock crunch made by yield cuts from the world's biggest oil makers and their partners, OPEC+, alongside one-sided decreases from Saudi Arabia and products limitations from Russia. ...
---
Turkey's central bank hikes interest rate to 30%
The move is a 500 basis point bounce from the month earlier, as Ankara keeps on engaging twofold digit expansion. The national bank choice follows a progression of rate hikes that have been harsh for people, The lira is down 30% against the dollar year to date and has lost 78% of its worth against USD over the most recent five years. ...
---

---
Here's How FTX Founder Sam Bankman-Fried's Trial May Play Out
The founder of centralized exchange called FTX, Sam Bankman-Fried will stand trial in just under two weeks to defend himself against the claims that he committed fraud and conspired to defraud crypto investors and customers in FTX and Alameda Research. The estimated six-week trial itself is scheduled to kick off on Oct. 3, 2023 ...
---
Crypto payment firm Alchemy Pay wins money transmitter license in US
Alchemy Pay, a gateway for crypto transactions, is growing its worldwide presence in the wake of getting a significant installment permit in the US. The company has received a Money Transmitter License in the state of Arkansas. While the stablecoins are seen as a huge risk, such projects play an important role for crypto ...
---
Tether Resumes USDT Loans, Insists It Maintains Excess Reserves
Tether had an intention to cease denominated loans via the stablecoin USDT. However, there is a difference in the plan. The quarterly update showed an increase in USDT-denominated loans. Tether intended to provide enough liquidity for the customers and secure their collaterals against possible price drops ...
---

---
Hivefest 2023: Why This Is Important
Hivefest is nothing new for our ecosystem. This special event will be a great chance to learn more about the projects being developed at the top of Hive blockchain. The arrival of smart contracts will be a huge update and this special event will be on Threadcast and Youtube at the same time ...
---
Adoption has to start somewhere
The adoption campaign by LeoFinance has been yielding positive returns. In the recent X podcast, there were 600 participants and 1300 replies in the Threadcast with no single technical issue. The organic growth of the Hive ecosystem and LeoFinance will be astonishing in the bull market. ...
---
LeoFinance is a blockchain-based social media platform for Crypto & Finance content creators. Our tokenized app allows users and creators to engage and share content on the blockchain while earning cryptocurrency rewards.
Subscribe to The Daily Leo and start being up to date with the crypto & finance world!
Posted Using LeoFinance Alpha
Posted Using LeoFinance Alpha
---
---