Polls on Alpha.LeoFinance will Dry Your Resource Credits
Since the launch of LeoThreads, we experienced a boosted engagement in our ecosystem. Basically, the threads on LEO enabled Hive users to explore other new content creators, new communities and interest areas. Obviously, micro-blogging accelerates the process of engagement drastically!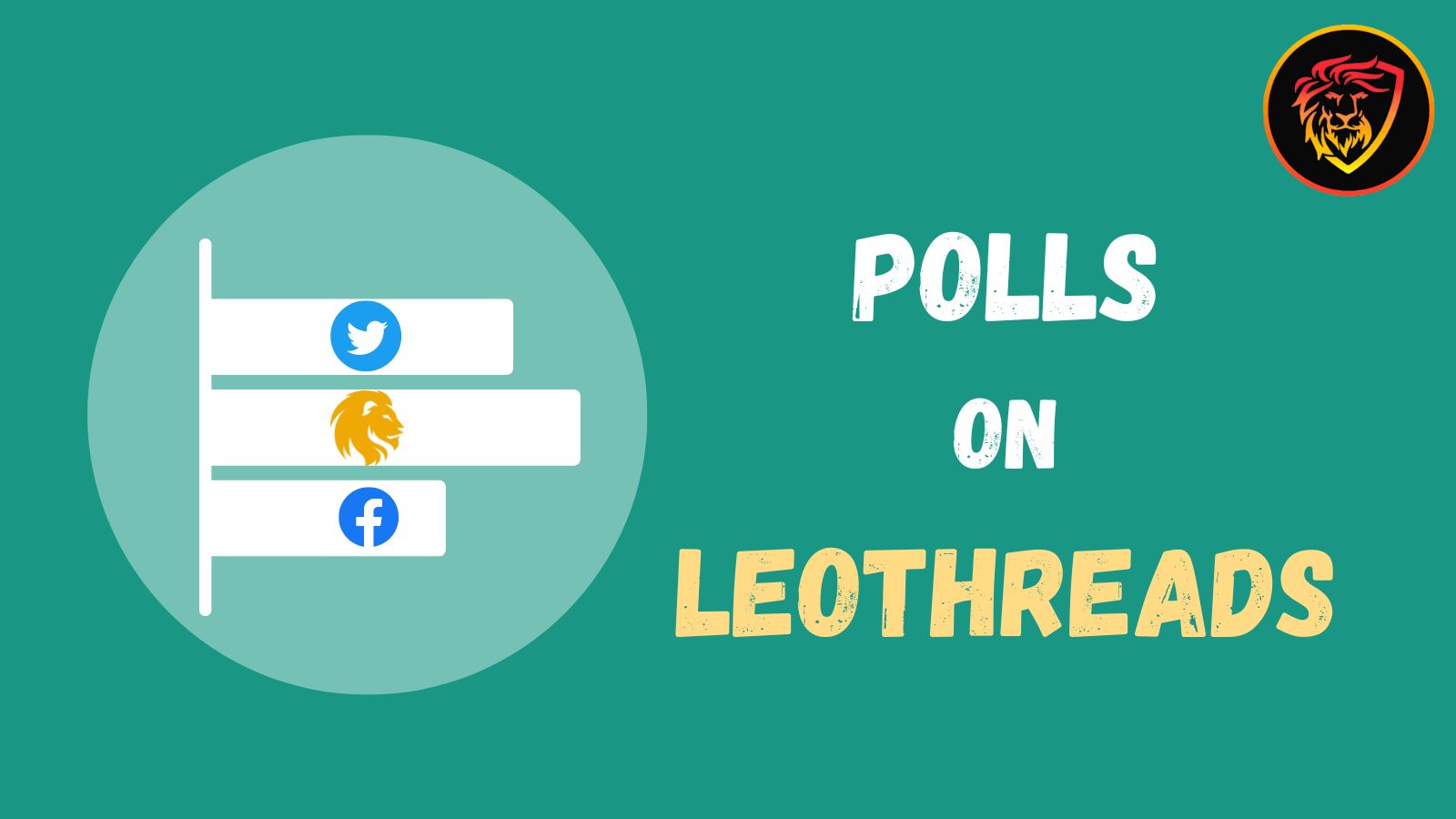 The killer sides of the LeoThreads are countless. Every thread by a Hive user brings ad-revenue for the project. The ad-revenue is planned to be used for automated buy-back mechanism for LEO token. Once the post is shared, thread receives comments and upvotes from others. This is the basic form of engagement and rewarding mechanism. However, it is not over...
If the LeoThread contains a Hive link of a post, the thread can bring Gosh tokens according to the engagement on the Leo-Tweet. A single Tweet on Twitter only attracts bots while LeoThreads on hive opens new doors for you to be rewarded. That's a strong sign of the devastating Web3 era for me.
Polls have a Huge Potential
What makes Polls unique is the simplicity and the authenticity of its nature. The Polls can be a source of meme when the options are designed accordingly whereas they can also provide some "data" for the sentiment on the crypto, the finance and other interest areas.
The decreasing attention span of human beings comes up with new solutions to create something faster to socialize. Creating posts or 240-word Tweets / Threads may not sound good to some people but using the power of Polls to engage and get rewarded will, certainly, attract their attention.
As it is clearly highlighted with the official post, Introducing Polls, the resource credits will be used a lot by the Hive community when they create new polls. A new use case to dry RC on Hive sounds pretty good. Imagine every project on Hive builts a killer app that requires massive use of RCs.
Polls are beneficial for both users and the ecosystem at the same time. New form of engagement on LeoThreads is likely to double the average monthly engagement. Meanwhile, we need to observe the rate of Resource Credits used each month to see the effects of Polls integration.
Warm thank to talented LeoFinance developers for adding value to our ecosystem.
Hive On ✌🏼
Posted Using LeoFinance Beta
---
---