Spending HBD for Chaos Legion Packs - Enjoying Stability
Hive-backed Dollar (HBD) is distributed as reward for posts and comments in addition to Hive Power (HP) and, occasionally, HIVE coin. Contrary to HP and liquid Hive, HBD has been aimed to be a stable coin in the Hive ecosystem to find itself better use cases. In cases when a stable coin is too volatile, it gets harder to be preferred by people to be utilized.
Back in months, HBD has been traded for way more than $1 (the target stability) and the pumps (especially coming from Asian markets) were quite profitable but these pumps were against the ideology of a stable coin. To give more details, HBD is essential not because it is always $1 but also it locks liquid Hive and decreases the circulating number.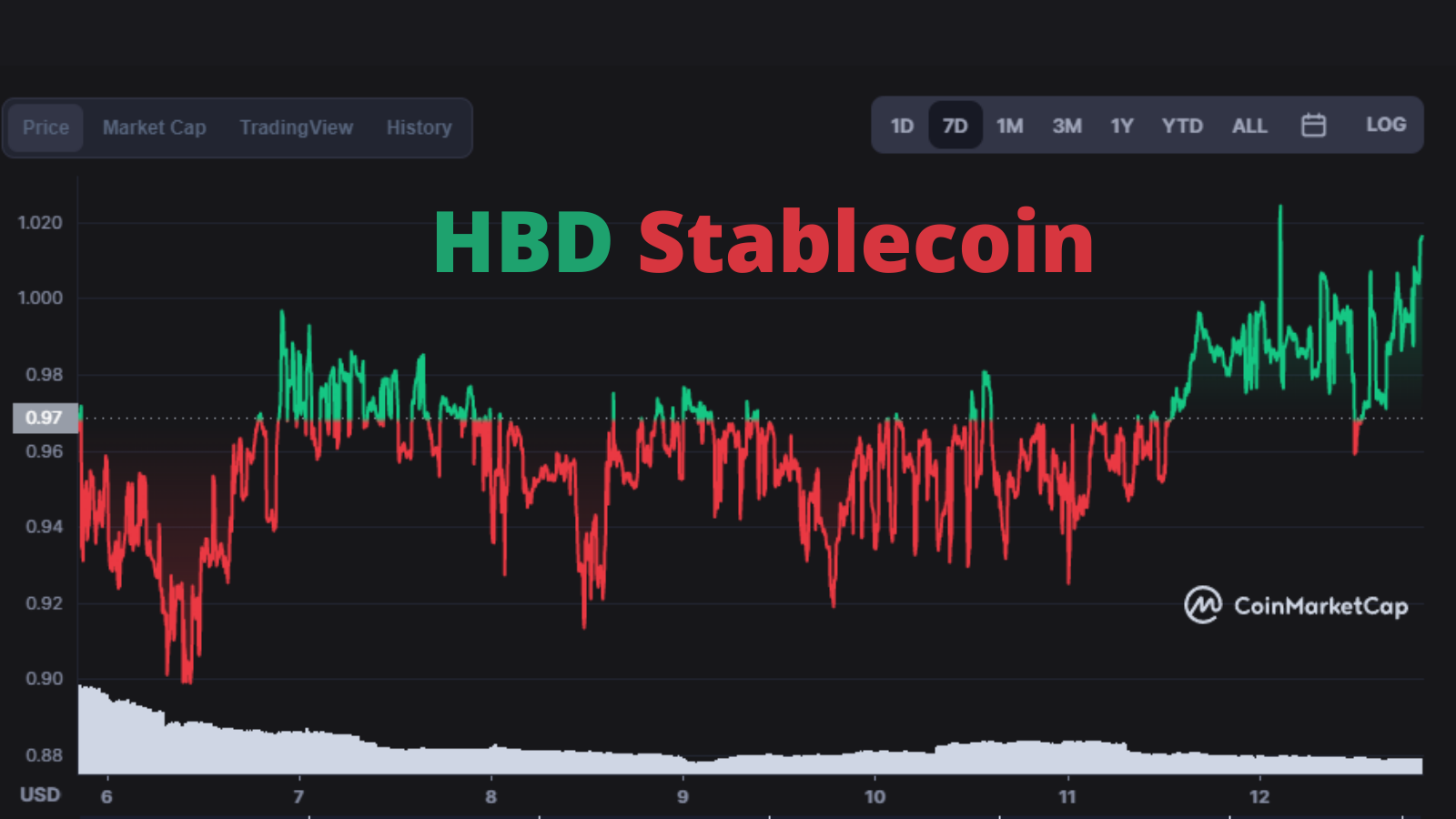 Thanks to the growing De-Fi in Hive ecosystem, HBD become a stable coin that can be used for several purposes. Especially when there is a demand for Hive in the market, it is really hard to spot a target to take profit from your liquid Hive. To decrease the risks that are taken, HBD fits best for in-Hive purchases.
To buy CL Packs, Liquid HIVE, DEC & SPS are undervalued.
While SPS was beyond 50-70 cents, it was quite okay to stake some of the tokens and allocate some portion for CL pack sales. However, today's market conditions are not satisfactory to convince me to sell any of my tokens to buy Splinterlands Credits.
Although you have several options to buy credits on Splinterlands, none of them are as easy as using Hive assets. $1.55 HIVE, less than 1 cent DEC and 33 cents of SPS do not sound reasonable to spend tbh.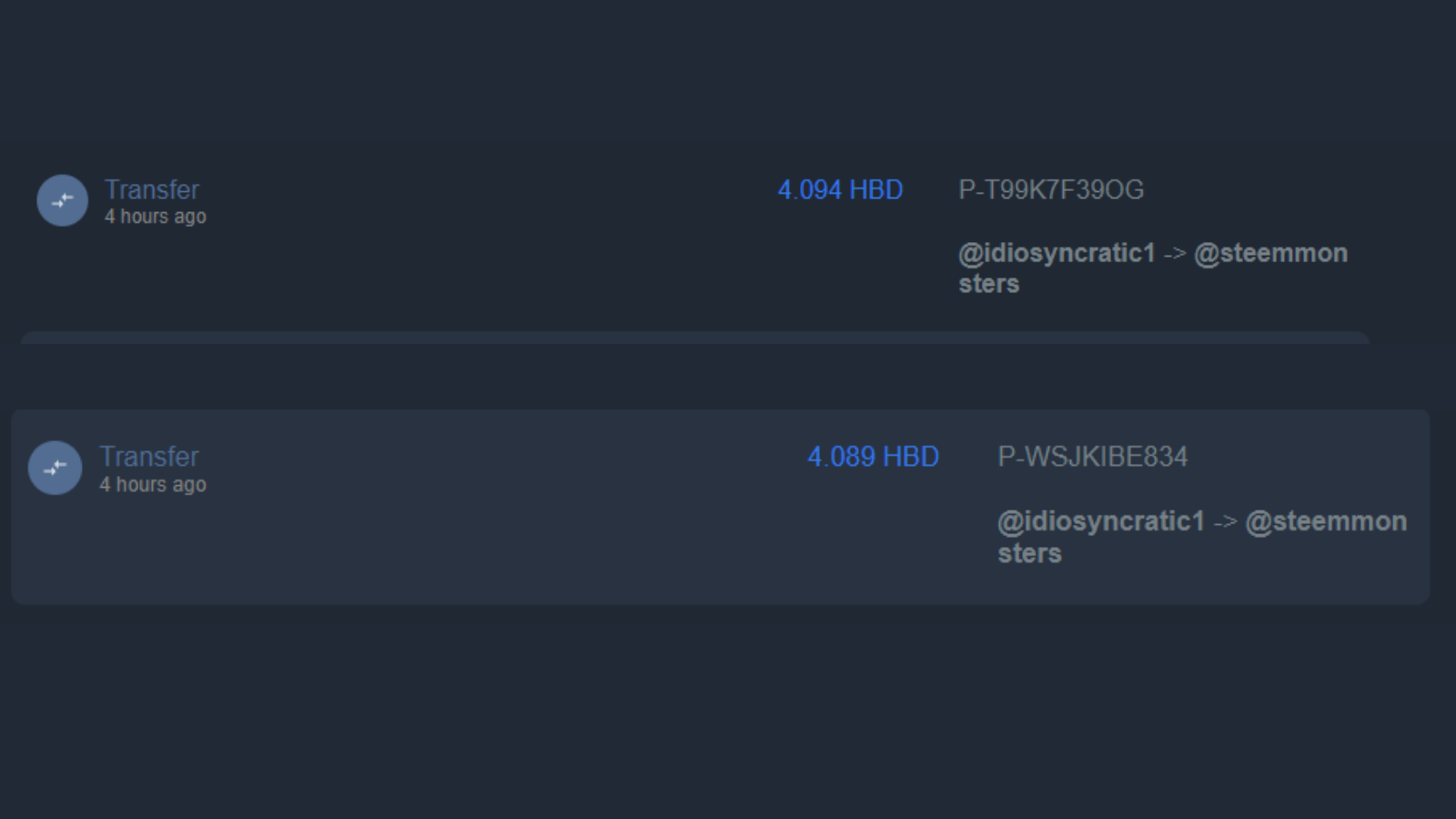 Splinterlands Credits ($1) = HBD (~$1)
Basically, it is not different from swapping any stable coin pairs like USDT, USDC, BUSD to own the other version. By exchanging HBD for credits, you do not need to take the risk of increasing prices.
For the initial trade, 4.094 HBD was traded for $4 Splinterlands Credits;
In the second exchange, 4.089 HBD was equal to $4 Credits.
If I had spent my HIVE, I'd lose %4+ for my trades due to the recent increase in the price.
If we take the free and nearly instant transactions of Hive, it is nearly the same with exchanging stable coins in any market with slippage and exchange fees.
0.97 - $1.03 HBD fixes everything.
For Hive gaming, we really need Hive and/or HBD to make profitable trades. While there are upcoming airdrops, I'm not in favor of using Liquid Hive or HP while HBD is already useful. But for putting all HBD into Savings for %10 APR (❤), I'll be buying CL Packs with 1 Voucher + 4 HBD in most cases.
In addition to Splinterlands Packs, liquid HBD enable Hive-gamers to utilize the temporary drops in prices. For instance, Renting is based on DEC/day on Splinterlands (Though Card Sales are based on $ value) and renting from a discounted price can be useful to both sustain the SPS airdrop rate and to grad a card at a discounted price 🎯
Posted Using LeoFinance Beta
---
---