Roar! It's LPUD!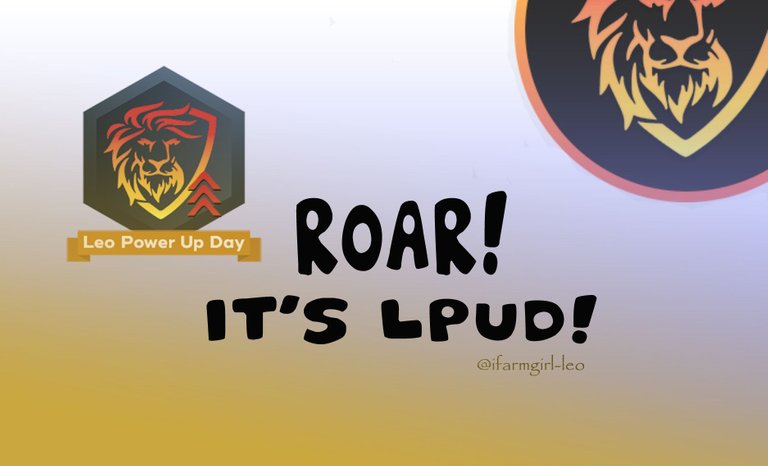 Finally, this account has done its very first (of many) official LPUD participation today. I hope no one would miss this exciting event in the Lion's Den.
I started using this on 14th August, a day before the 3rd LPUD and from barely 30 Leo Power, it has grown into 429 LP because I kept staking any LEO earned and bought. Then a week ago, I began to accumulate liquid LEO in preparation for the LPUD.

Glad to have added another 512 LEO today. Can't help it so all the available liquid was powered up in one go. Any LEO coming within the day will also be powered up and the succeeding days as well.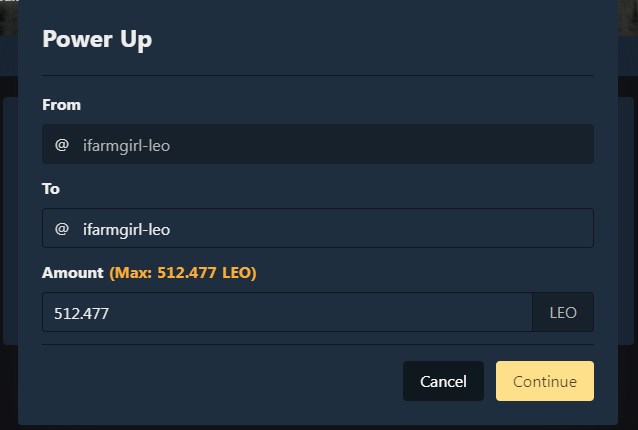 The main goal is to grow it consistently so expect that I'd continue with what I've been doing in the last 31 days, buying LEO from the market using my HBD rewards and staking them. While my Hive Power grows through my HP rewards, my Leo Power increases too through several methods.

Apart from post rewards, curation and buying, I also got rewarded with 150 LEO tokens by participating and winning in the LEO&HODL contests for Week 1 and Week 2 so it added up to today's stakes. I do encourage anyone to take part in the Week 3 Challenge, the topic focus being Leo Power Up Day. Check this post for more details on the mechanics. The Week 3 topic will end on 17th September. This is just one of the ways to earn LEO.
I have shared some other ways of earning LEO on my main account's LPUD post this morning and below are some more channels on how to get rewards in the form of LEO token:
Delegating Hive Power (HP) to @leo.voter will earn you liquid LEO daily.

If you have Leo Power and you're not actively curating, you can delegate your LP to active curators. I personally delegated some of my main account's LP to @india-leo and I receive liquid LEO rewards daily.


There are other accounts that pays delegation/curation rewards every day to its delegators like @meowcurator and others but I have not tried them yet though.

Lastly, don't underestimate the power of engaging on the LeoFinance community and on threads.. It is one of the best ways to stay active and get rewarded with LEO. Every small bit count and you'll just be surprised when they add up. Below are some of the LEO rewards from curating LeoFinance posts, commenting and or engaging both on other people's long-form contents and microblogs on LeoThreads.
And if you really wanted to grow your LEO Stakes, you can buy them from the market. The price is very affordable at around 7 cents. You can DCA or whatever method you are comfortable with.
Of course, none of the above are financial or investment advice. Do your own due diligence.
Together, let's grow and thrive in Hive! Cheers and Happy LPUD!

Screenshots from within LeoFinance and Hive. No copyright infringement intended. 150922/20:10ph
Posted Using LeoFinance Beta
---
---